Be prepared for a new experience when you check out the 2014 Apache sprayer at Farm Progress Show in Decatur, Ill. August 27-29.
When you climb into the cab of a 2014 Apache sprayer, you will notice some big changes in the cab compared to previous models. If you can't make it to the show, here is your first opportunity to see what's new on this year's Apache sprayer.
The ergonomic design of the cab was created to improve the operator's experience. "We transformed the operator experience into a more efficient one," said Equipment Technologies' Director of Engineering, Chad Ringer. "Our team listened to owners, simplified current technology and created an ergonomic atmosphere well-suited for today's grower. This year's cab is a new chapter for the Apache sprayer."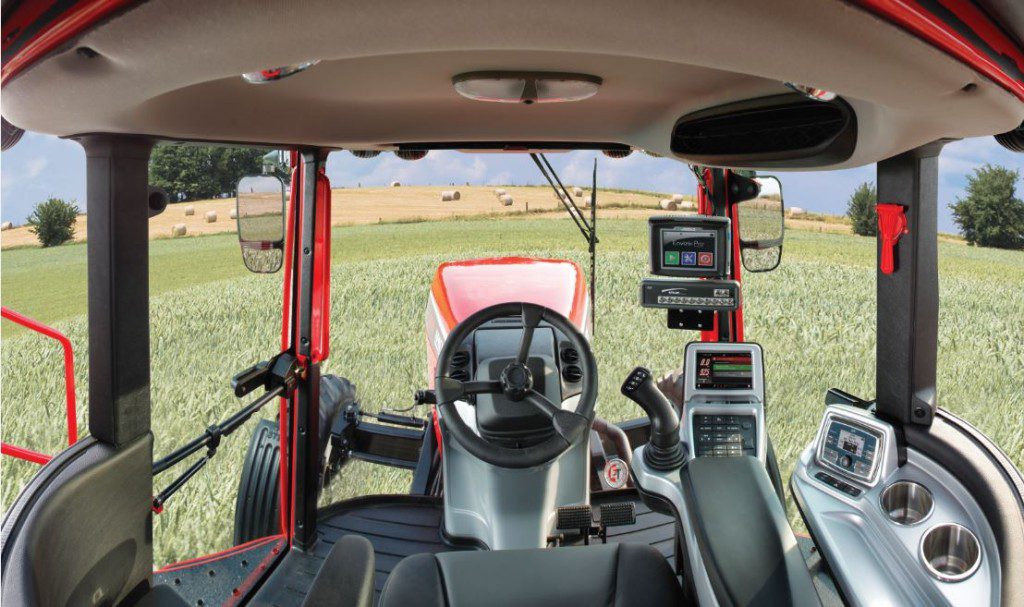 Some of the major changes for the year include a redesigned center stack console arm rest and a modernly styled interior. Inside you will find a portable cooler and multiple storage compartments for documents and personal belongings. Also new to the 2014 model, the battery disconnect and the engine fan control are now inside the cab. This will allow for easier access.
ET Pilot System™ and ISOBUS now available
The ET Pilot System™ will allow you more control with greater ease. This system features a seven inch interactive color touchscreen equipped with preinstalled dashboard apps.  Swipe the screen left to right to track transmission, fuel economy, slope readouts and track your Cummins engine torque output. Also included is a rearview camera. You can now run a diagnostics report on the machine's transmission, precision options and other vital components.
Precision Features
Keeping precision at the top of mind, there will be new precision options available with the 2014 Apache including:
Raven's Viper 4
Raven integrated 2 inch or 3 inch flow meter at the fill station
ISO integration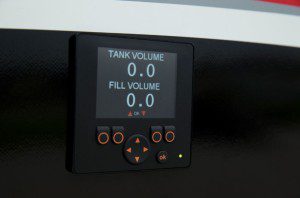 Raven Flow meter at fill station
Other new standard features
After listening to the customers' needs, the engineers at ET have added and redesigned cab features to create a more efficient cab that better serves the operator. Included in the standard features on the 2014 cab are:
Operator foot throttle
New audio-infotainment system with USB jack, Sirius XM™ and Bluetooth® ready
Re-optimized HVAC with automatic climate control
HYPRO® express end caps
Beacon light added to the cab roof for operator safety
Michelin agriculture tires
Customize your Apache
Also for the 2014 model year, premium options can help you upgrade your cab even more including:
Leather, heated seat
Powered dual lens mirrors
Hypro® 7 gallon CleanLoad chemical educator
Grote® High output LED lighting package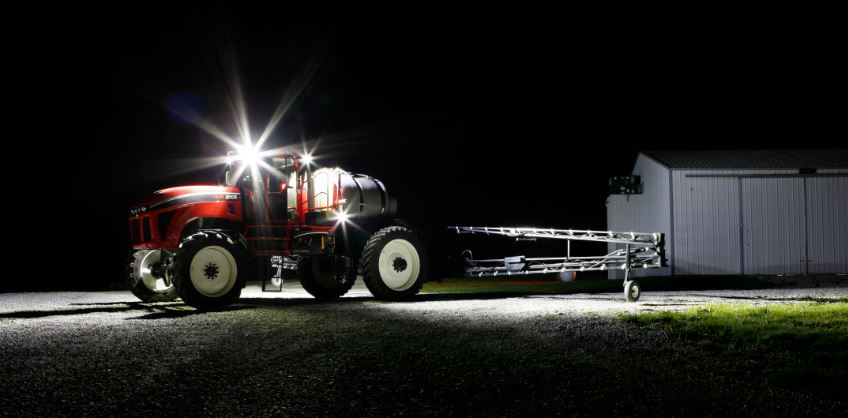 Grote High Output LED Lighting Package
Be sure to check out the new Apache sprayer at Farm Progress Show! What features are you most excited about on the new cab?