On your desktop, the website will have the same look it has had since it was launched this April; however, if you switch to your smartphone or tablet, you will find a much more user friendly version.
In order to enhance the user's experience of ETsprayers.com, the website was designed using a responsive theme. The responsive theme adapts to the size of your screen and adjusts according to screen size, making the website more compatible on mobile devices.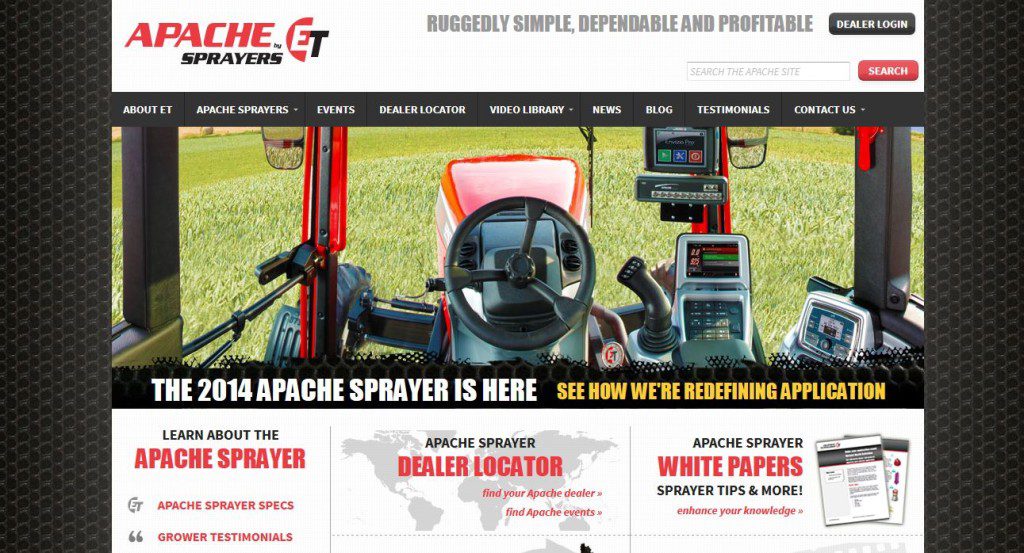 As you can see, the mobile version incorporates the same design as the desktop version, but it changes the layout of the website for easier use.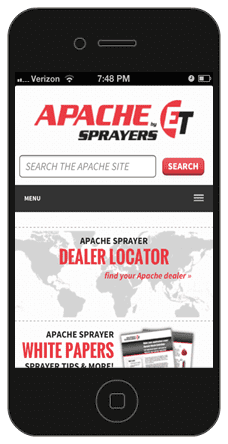 "We wanted to better optimize the website for users whether you are sitting at a computer or out in the field using your smartphone or tablet," said ET's marketing manager, Charlie May. "The responsive theme will help users find the information they are looking for faster and easier."
Some of the features that are now much easier to use on your smartphone include the dealer locator page with the option of calling your local dealer from the web page.
The responsive theme allows you to still watch and search through your favorite Apache videos, download white papers, check for events and read the blog.
You still have most of the functionality of the desktop version of the site without the struggles of zooming in to read or click on links.
While checking out the mobile friendly version of the website, be sure to flip through the 2014 Apache catalog, and find out what is new with this model.