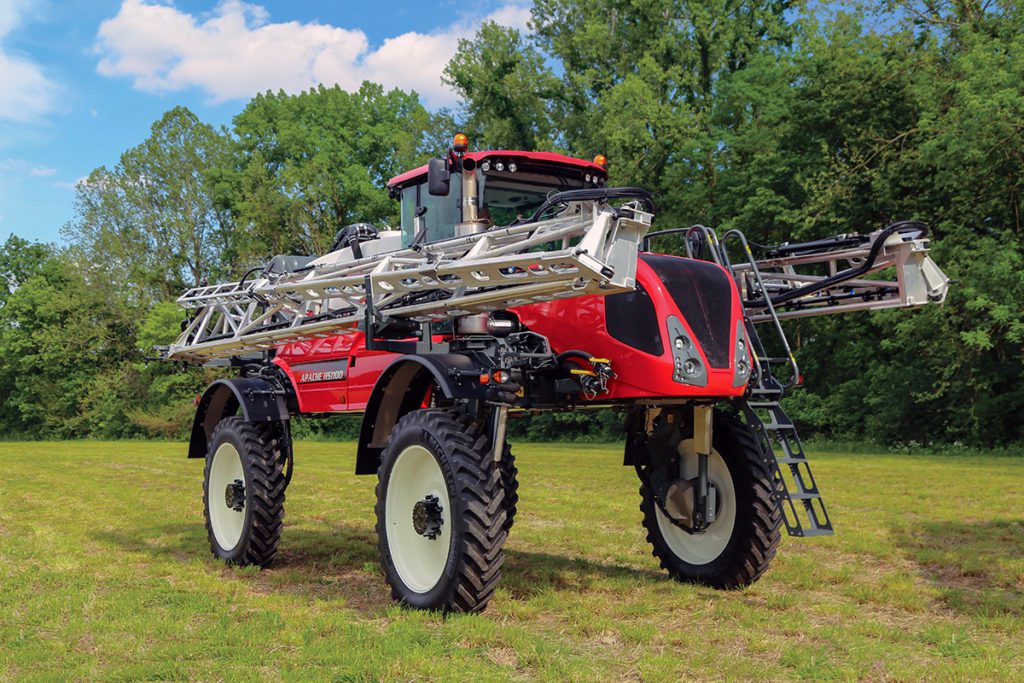 Take advantage of our exclusive offer: $7,500 off the new HS1100 Hydrostatic.
The All-New HS1100
The HS1100 is engineered for those seeking performance, crop clearance, ease of use, and flexibility–all with an industry-leading 5-year warranty.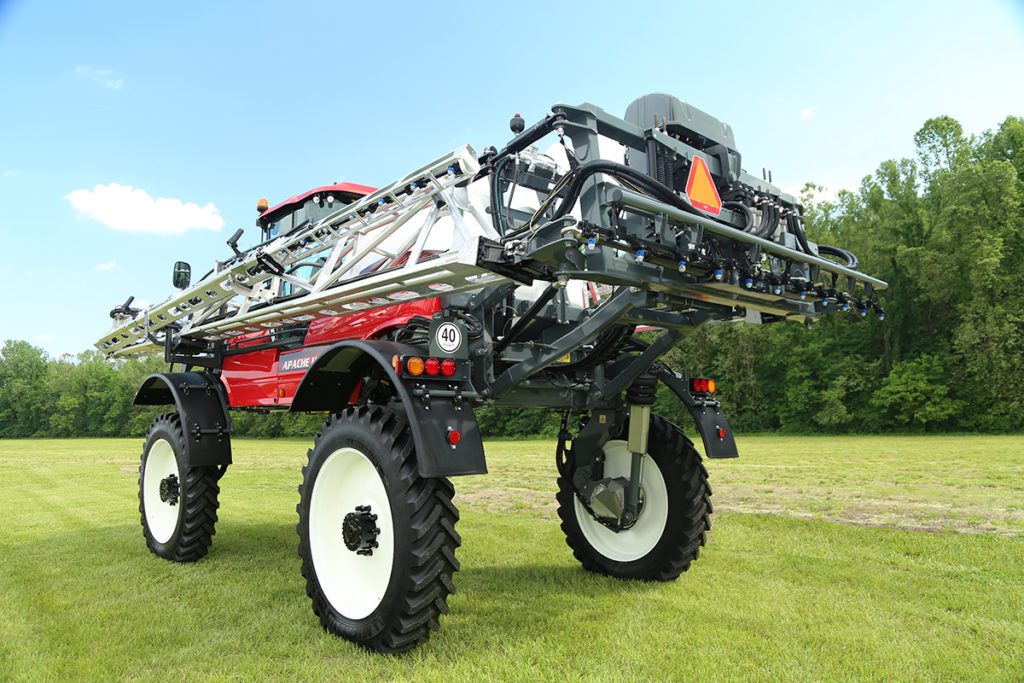 Lighter than the competition, it adjusts automatically from 60 to 70 inches, making it the tallest rear boom sprayer in North America.
Interested? Simply fill out the form for a no-obligation quote.
HS1100 Specs
Tank Capacity: 1,120 gal
Weight: 28,225 lbs
Crop clearance that can be adjusted on-the-go from 60″ to 70″
4-Wheel and Crab Steering
Raven and CapstanAG Precision Options
Front fill for product and rinse tank
Custom pressurized cab with easy to use controls and vision
Transportation width and height: 144″
Overall length: 384″
Engine: Cummins 6.7L 300 hp (rated)
For more information, head here for full specs and details on the HS1100.
Limited Time Offer
Simply fill out this form for your free no-obligation quote.
*Subject to terms and conditions
TERMS AND CONDITIONS
Offer applies only to the HS1100 Apache model, to new customers only.
Available only at participating authorized Apache Sprayers dealers and is subject to credit approval.
Specific sprayers are subject to availability and may have to be ordered.
See your authorized Apache Sprayers dealer for complete details on this and other finance offers.