LIMITED TIME OFFER — NO INTEREST, NO PAYMENTS UNTIL APRIL 2020
Purchase a new Apache Sprayer now through September 30, 2019, and accrue no interest and make no payments until April 2020. Seriously. Spray all you want before paying a single dime on the machine!
SEE WHAT YOU'RE MISSING — MODEL YEAR 2020 BENEFITS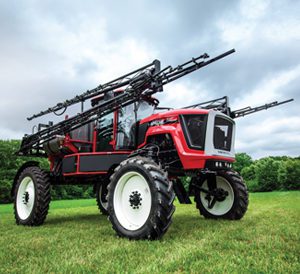 Our latest self-propelled field sprayers build upon recent innovations to deliver even more of the performance and value producers have come to expect from our ag sprayer.
Innovative engineering and design. Streamlined one-piece hood. New dual-axis positive-position joystick. Added rear-axle straddle mounts for a smoother ride.
Next-level precision. Input-reducing Raven Hawkeye® precision package with RS1™ Advanced Steering, and Viper® 4+ record keeping. Get 24/7 customer assistance and live machine share support with your dealer or ET technician with In-Cab Remote Support.
Booms with power. Automatic boom adjustments with Raven Autoboom® XRT radar sensors. Game-changing nine-section swath and individual nozzle control.
TERMS AND CONDITIONS
ET offers the following retail incentive on new Apache Sprayers (excluding the AS640):
Financing must be approved on or before September 30, 2019.
Interest and payments start April 2020.
When selling a sprayer on this program not currently in dealer inventory, ET will build and/or deliver sprayer as soon as possible, but at ET's discretion.
Financing must be with Wells Fargo (United States) or DLL (Canada).
In lieu of free financing, customer may opt for $5,000 off machine sale price.
Offer is subject to credit approval.