Fits Your Needs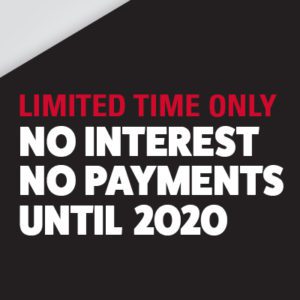 With a 4-speed JCB power shifting transmission and 173 hp Cummins engine, our lightest Apache Sprayer still provides you the power to climb your toughest grades and get you through your most unfavorable ground conditions. Just like all Apache sprayers, the AS740 is fuel efficient, reliable, and provides leading operator comfort with state-of-the-art noise dampening inside the cab.
Unique Features of the AS740

TANK CAPACITY

750 gal

CHASSIS, SUSPENSION & TIRES

WEIGHT




(APPROXIMATE DRY WEIGHT)

19,700 lbs

AXLE WIDTH

120″ fixed

120″-160″ adjustable (with optional 50″ clearance only)

TRANSPORT WIDTH & HEIGHT

144″ maximum

OVERALL LENGTH

290″ maximum

TURNING RADIUS

18′

WHEEL BASE

15′

FRONT TIRES (STANDARD)

Michelin 380/80R38

REAR TIRES (STANDARD)

Michelin 380/90R46

CROP CLEARANCE

JCB 42″ with planetary final drive

50″ with 18″ drop box all-gear final drives (optional)

SPRAY OPTIONS

BOOMS

ET Custom Boom (Steel) Straight 90′, 100′ or 60'/90′

Pommier (Aluminum) Straight 100′, 120′ or 132′

RINSE TANK

100 gal

ENGINE & DRIVETRAIN

RATED HORSEPOWER

173 hp

DRIVELINE EFFICIENCY

90%

PTG: HP PER 1,000 lbs.

7.9

FUEL TANK CAPACITY

90 gal

SUSPENSION

Patented independent hydraulic

TOP ROAD SPEED

30 mph

TRANSMISSION

JCB transmission Powershift, 4-speed

ENGINE

Cummins Tier 4F 173 hp (rated)
Build Your OwnLocate a DealerSign up for a demo360 Apache Tour
View Common Features Across All Apaches
AS730 Sprayer
Average rating:
2 reviews
Mar 8, 2013
The Apache is in a class of its own!
The Apache is in a class of it's own. I've never ridden in a sprayer that's got a better ride than the Apache.
Mar 8, 2013
Great Visibility!
I like the great visibility you have with the new cab. You can literally see everything without looking around anything.