Apache Owners Manuals and Sprayer Specs are the go-to source for all information needed to operate, maintain and service your Apache Sprayer. Below, you can download Apache owner's manuals, Model Information and Spec sheets to compare sprayer specifications for different Apache models. Or, you can also request a catalog by mail.
Apache Model Specs
Get a closer look at specific models by viewing the sprayer specs for our new Apache self-propelled sprayer models — from the AS650 to the AS1250 XP; we've got the best ag sprayer model for you and your operation. Need a high-capacity sprayer? We've got those. How about a sprayer that can manage a tight turn radius? Yep. Not to mention all of our sprayers come with a five-year powertrain warranty and a state-of-the-art cab experience. When you're ready to give Apache Sprayers a try, you can sign up for a demo and take one for a spin.
Apache Sprayers 2024 Spec Sheets
Apache Sprayers 2023 Spec Sheets
Apache Sprayers 2022 Spec Sheets
Apache Sprayers 2021 Spec Sheets
Apache Sprayers 2020 Spec Sheets
Apache Sprayer Information
For 26 years, our sprayers have proven themselves in the field, beating competitors in value and performance. Apache sprayers feature the ultimate precision ag technology, the smoothest ride in the field, and unmatched traction. Learn more about what sets us apart by checking out our informational flyers.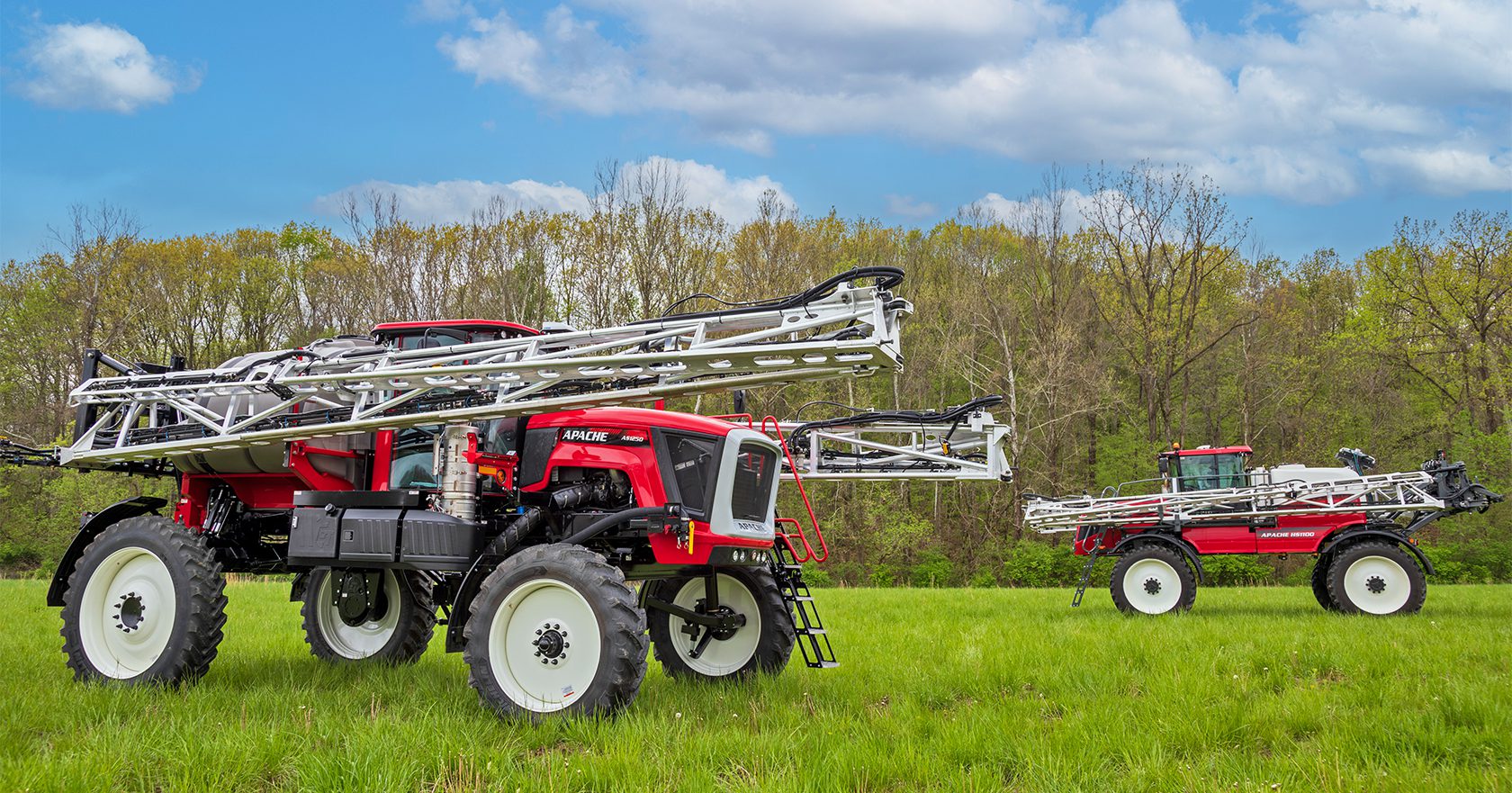 If you are thinking about investing in a new sprayer but are not sure where to start. We get it — buying an ag sprayer is not always easy. You work hard for your money and want to ensure you're getting the best value in your equipment. So go ahead and explore our library and discover New Apache Model Year, Sprayer Spec Sheets, owner's manuals, and Sprayer literature. And when you're ready, we'll be here!
Customer Support
Get in touch with a service representative specially trained to help you with a variety of needs.