---
APACHE SPRAYERS
Highest Retained Value Award 2020 by EquipmentWatch
---
A Message to our Valued Customers Regarding the Coronavirus (COVID-19) Pandemic
TOGETHER we'll get through this.
We're here to support your service, parts and sales needs. Let us know how we can help. Contact us


Apache Demo Days
---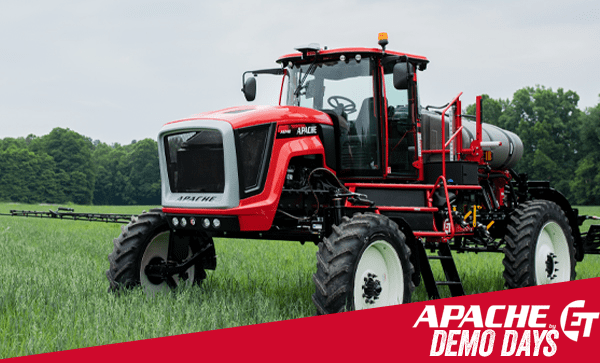 Field Demo
In the Driver's Seat
We'll get you behind the wheel and in the field for a hands-on experience to test our POWER-TO-THE-GROUND™ technology. For a limited time, we're offering 12 months of interest-free financing. Request Demo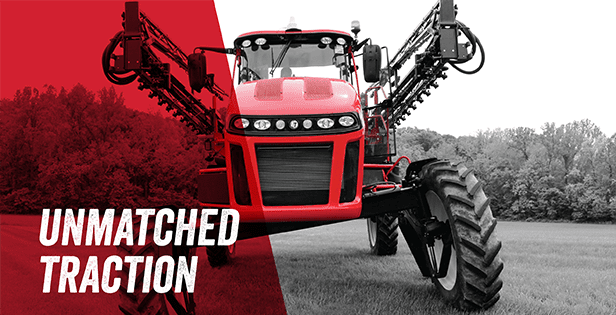 Power-To-The-Ground™
More Power = More Savings.
Apache Sprayers patented POWER-TO-THE-GROUND™ technology, delivers more horsepower where and when you need it most. And now, you can save $30 per horsepower on select models. Offer Details
---
APACHE SPRAYER QUICK LINKS
What Apache Dealers Say
more »
I'm sure that since we've had this I've sprayed 150,000 acres with minimal maintenance. If you ever hear anyone say that this isn't made to handle big operations, it's not true. It will handle anything that the rest of them will handle.
Danny Wood, Peetz CO
Apache Sprayer


Dealer Locator
Apache Sprayer


White Papers


Sprayer Tips & more!
Stay Connected with


Our Blog
The Best


Apache Videos
Watch videos on all
of your devices!