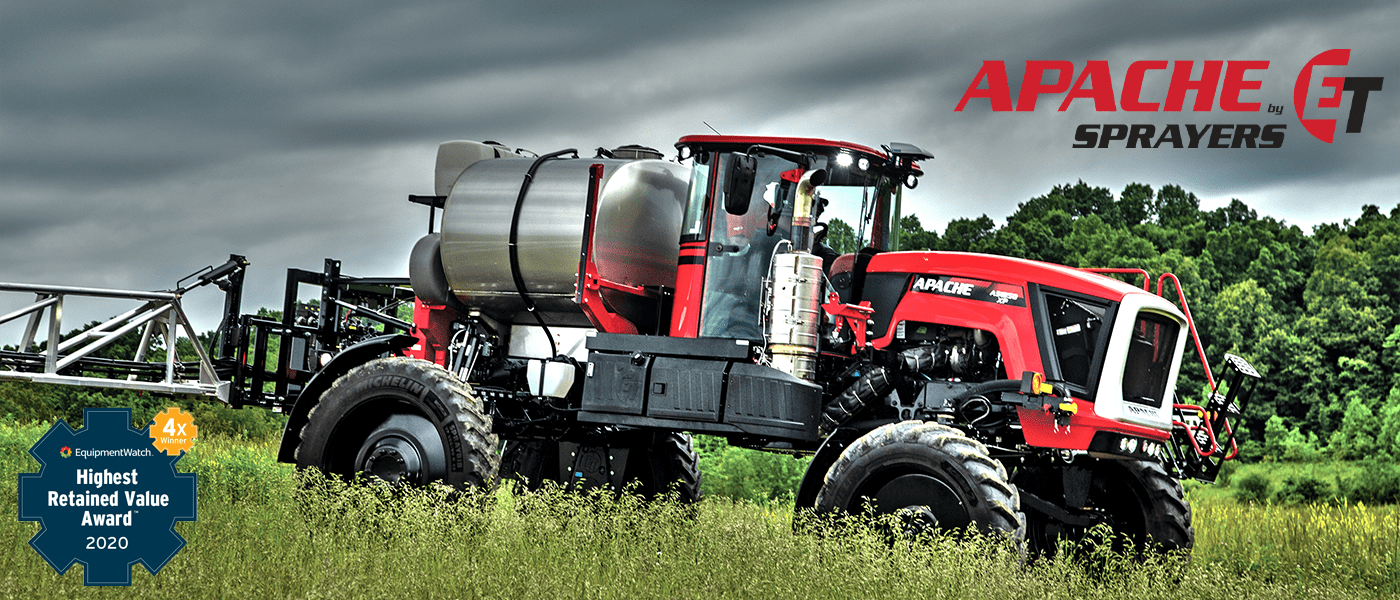 Horsepower rating is important – but only when it's powering your sprayer forward. Apache Sprayers mechanical-drive transmission with patented Apache POWER-TO-THE-GROUND™ technology delivers more horsepower where and when you need it most.
Horsepower versus Torque
Most ag sprayers require more horsepower because of their weight. Not Apache, in fact, our ag sprayers are engineered to be light in the field for less soil compaction and equipped with horsepower and torque to conquer the toughest field conditions. Despite simple construction, Apache Sprayers are rugged, dependable and built with the torque-converted power you need to get the job done.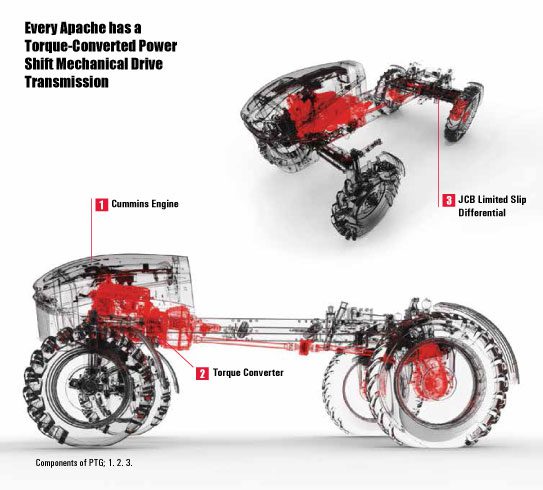 Apache POWER-TO-the-GROUND™
A full 90 percent of Apache Sprayers horsepower is transferred to the ground, compared to 70 percent from other sprayers. In fact, the Apache's lighter construction provides more Power-to-the-Ground™ than competing sprayers. That way you get a lot more from your horsepower.
Experience the power and performance of Apache Sprayers.
Request a Free field demo and we'll prove it!
Don't just take our word for it. Apache owners say it best.
---
---
Unmatched Traction
All Apache Sprayers feature a flex-frame construction that ensures all four wheels are always on the ground. Lock-up torque converter and limited-slip differential create constant contact with the ground rear wheels and keep them turning no matter the field conditions.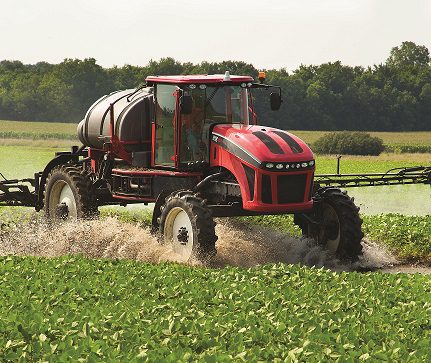 Power Conversion
A torque converter doubles the engine's ability to push the Apache through tough terrain, while a JCB limited-slip differential allows for sharper turns and better traction.
Sprayer Weight Matters
Heavier machines consume more fuel. Ever wondered what makes them heavier in the first place? Typically, it's due to additional parts and components that you may someday have to replace. More horsepower is required to move that machine and its chemical product load. Lighter sprayers like the Apache get the same job done – while using less horsepower and fuel – and create less soil compaction for increased crop yields.
Reliable Cummins Engines
Simplicity and reliability, that is what you get with Apache Sprayers. In fact, our Cummins Performance Series V engines are simple to maintain and they get more done while costing you less to operate. The Performance Series V engines are featured in the AS850, AS1050, and AS1250/XP. The AS650 and HS1100 feature the Tier4 final engines from Cummins. The partnership between Cummins and Apache allows the already fuel-efficient Apaches to become even greater energy misers on the farm – cutting fuel consumption by 8 – 15% across all models.
Mud is no match for Apache Sprayers!
Conquer the toughest terrain with Apache Power-to-the-Ground technology.
Experience Apache Sprayers unmatched traction in action!
---
About Equipment Technologies (ET)
Equipment Technologies is a manufacturer of self-propelled and mechanical drive Apache Sprayers. Headquartered in Mooresville, Indiana, Equipment Technologies creates Apache Sprayers for distribution throughout the United States, Canada, Australia, and C.I.S. Learn more