APACHE SPRAYERS
New Model Year 2024
From our leading 5-year warranty to being the only 4-time winner of the "Highest Retained Value" award by EquipmentWatch™ across all equipment and Ag categories – not just sprayers – Apache Sprayers delivers simple reliability, unmatched service, and the lowest cost of ownership in the industry.

Explore Apache Sprayers 2024 Self-Propelled Sprayers.
---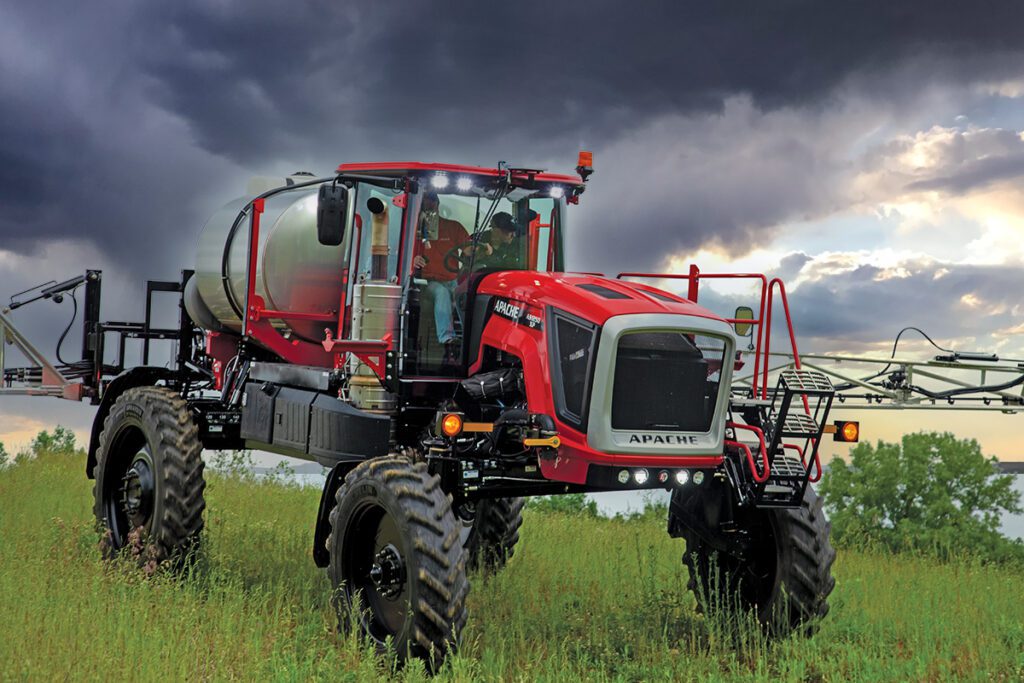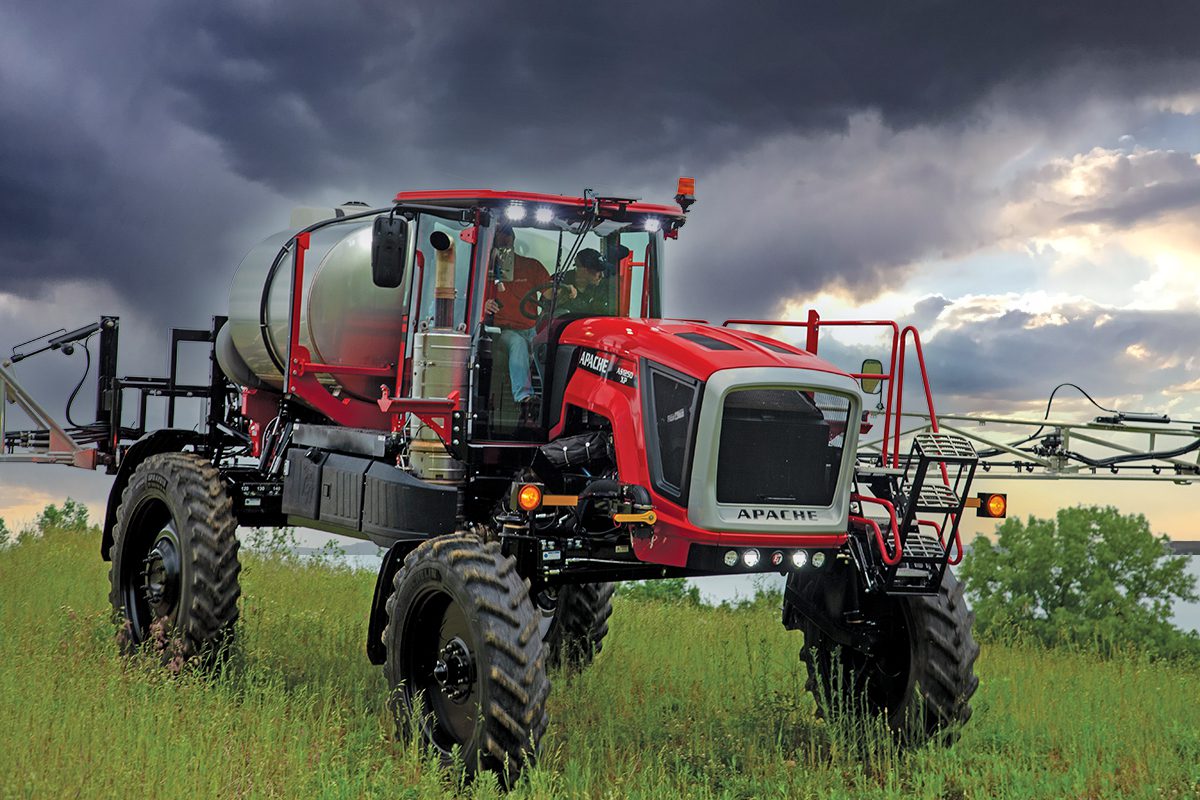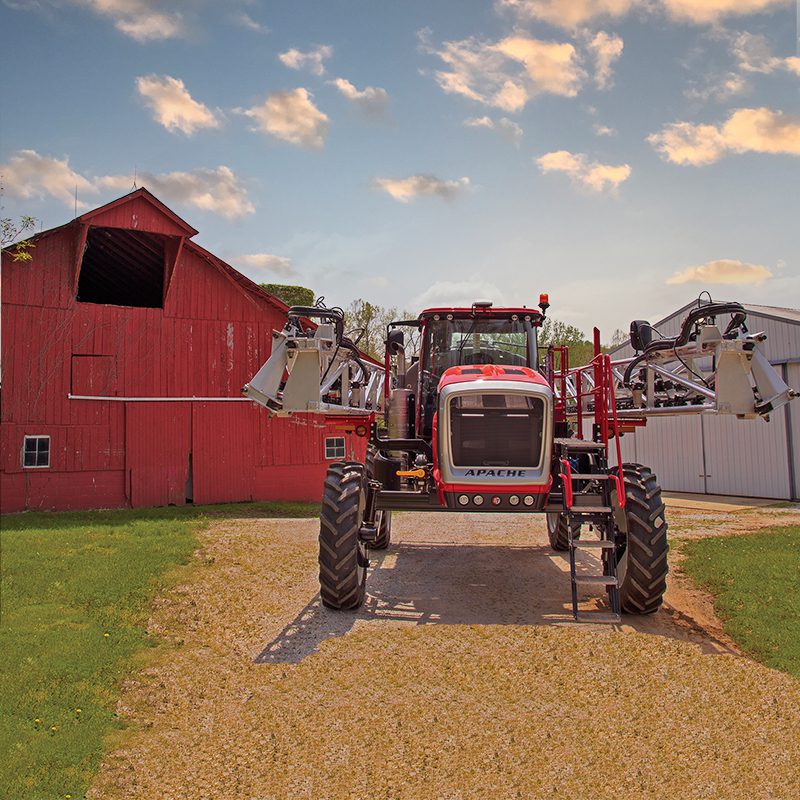 Apache Sprayers Model Year 2024 introduces some exciting upgrades – an all-new operator console for the AS models featuring an intuitive Z-gate joystick, which now provides a standard user interface for all models, AS650, 850, 1050, 1250, and HS1100. Also, the AS Series features a new single brake pedal designed for ease of use and control.

Explore Apache Sprayers New 2024 innovations!
---

Why APACHE SPRAYERS? Our Customers Say It Best…
---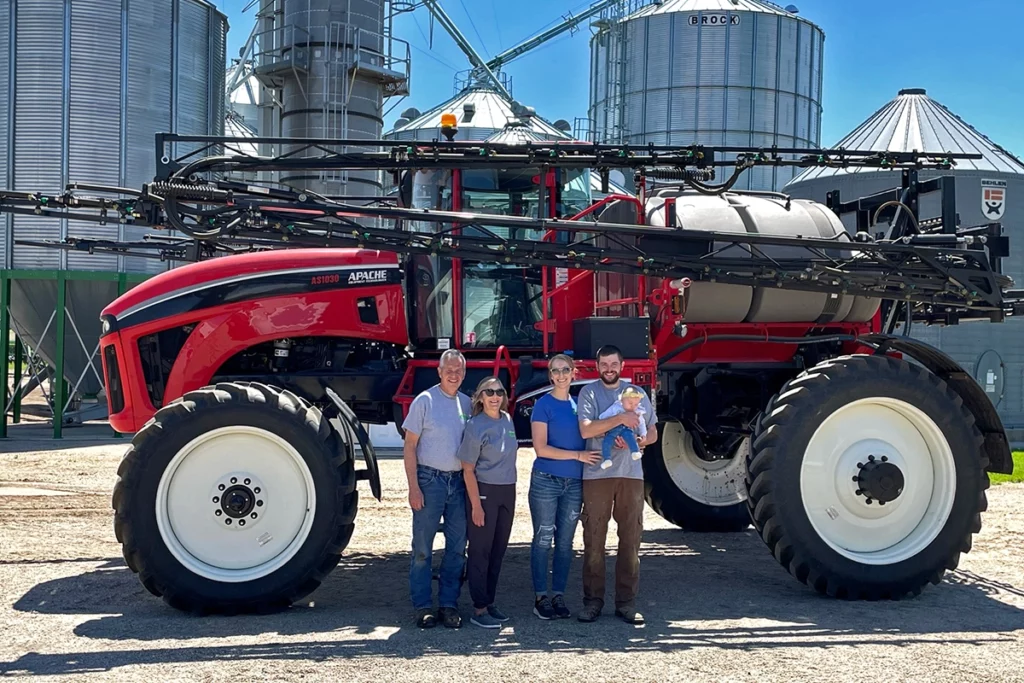 "We've sprayed with Apache since 2005 and really like the mechanical drive. Apache Sprayers are so much lighter than all the other sprayers, which is a big advantage in wet conditions. Apache Sprayers are more affordable and the ROI is better than almost everything else on the farm."

— Harvey Wildman, Minnesota
"At McCune Family Farms we love our Apache Sprayers. We feel they give us the best bang for our buck in the sprayer market, paired with the BEST service of any brand we run from our parts and service department at Simpson Farm Enterprises. Thank you Apache and Simpson Farm! "

–Matt McCune, Kansas
McCune Family Farms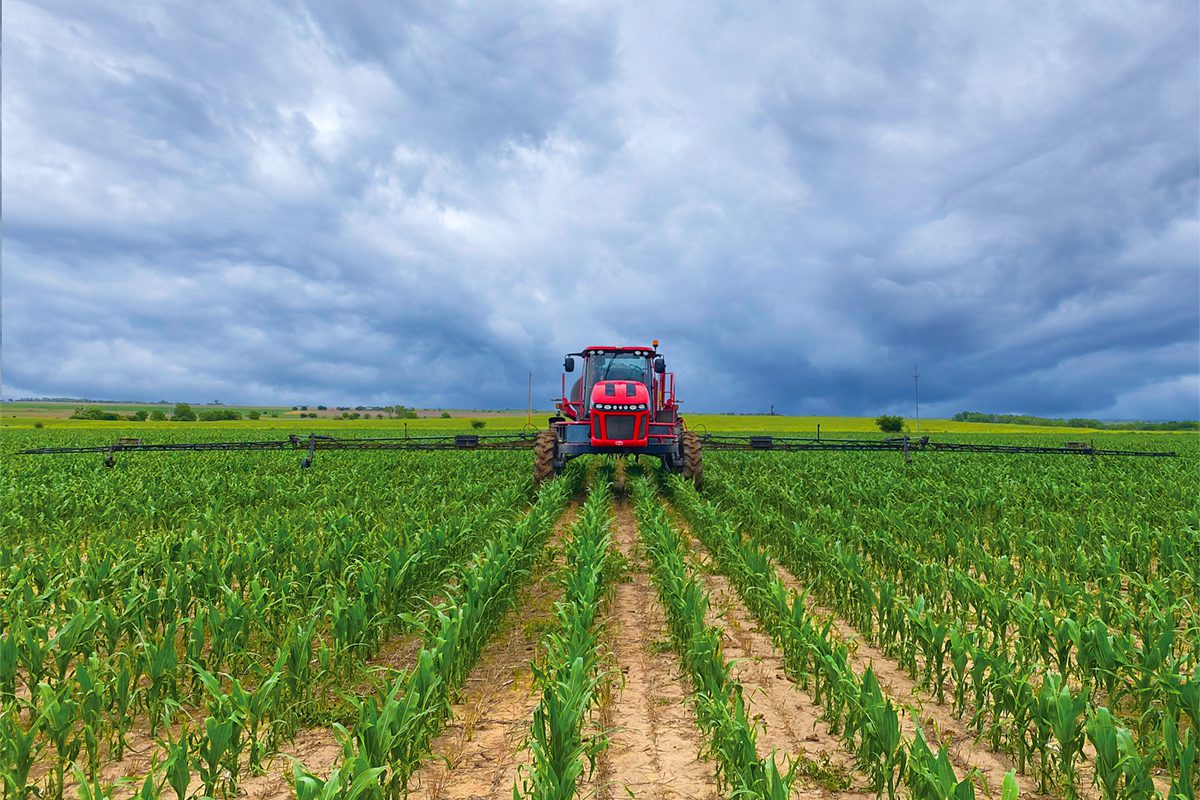 ---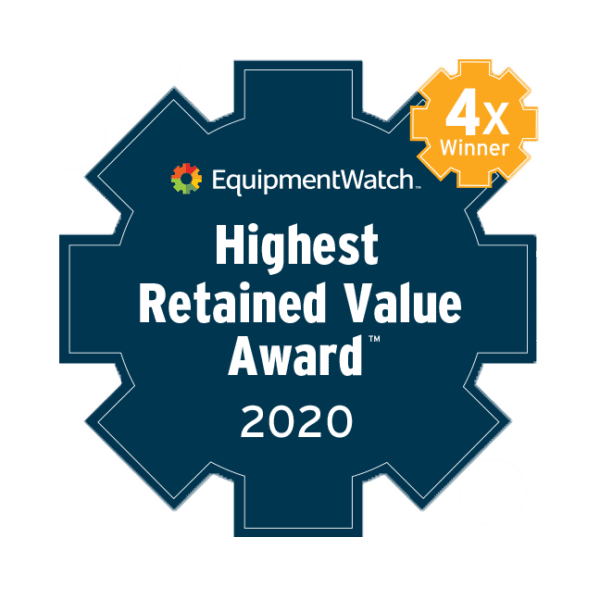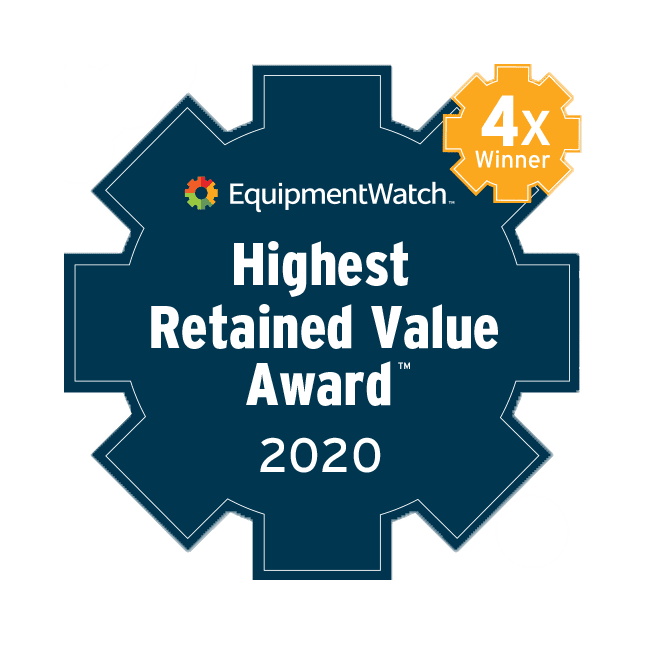 Apache Sprayers is the only four-time recipient of the Highest Retained Value award by EquipmentWatch™.
---
Apache Offers
---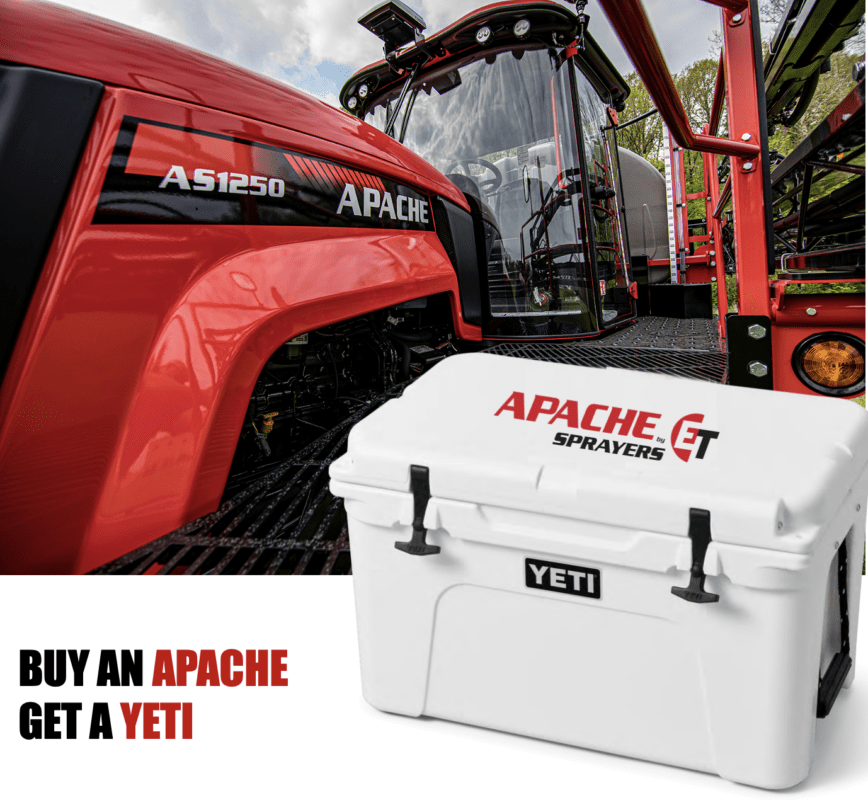 Buy an APACHE. Get a YETI
For a limited time, receive a YETI Hard Cooler by purchasing a NEW or Pre-Owned Apache Sprayer.
Apache Sprayers
Customer Support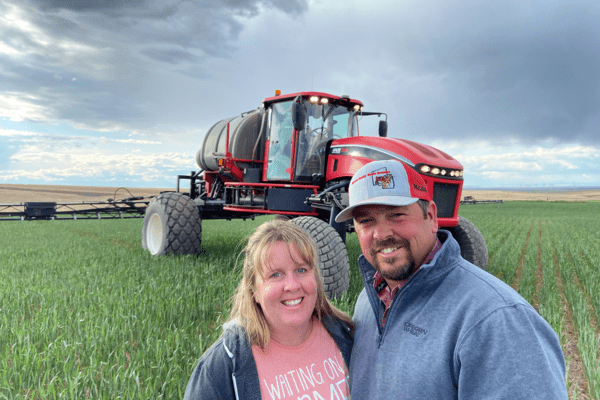 HERE FOR FARMERS
We're here to support your service, parts, and sales needs. Let us know how we can help.
Remote In-Cab Support.
Nationwide Dealer Network Service.
95% Same-day Parts Shipping.
---
Apache Resources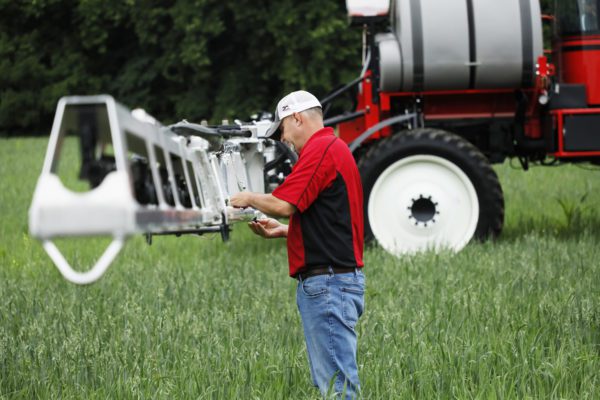 How-To Videos
Watch helpful how-to videos from winterizing your Apache to calibrating the auto-boom.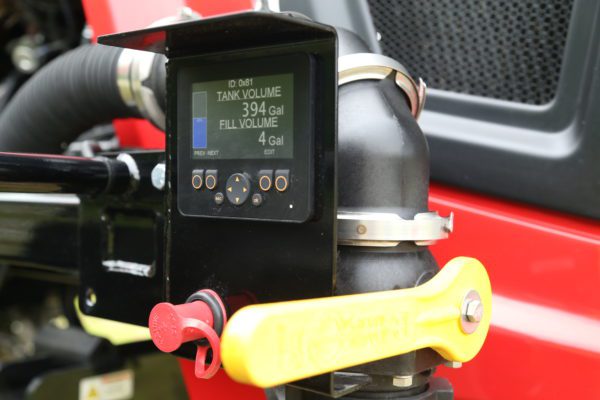 Owner Manuals & Specs
Access Apache owner manuals and specifications for any model dating back to the year 2002.
Apache News
WE LOOK FORWARD TO MAKING YOUR OPERATION MORE EFFICIENT.
APACHE SPRAYER QUICK LINKS
What Apache Dealers Say
more »
A custom applicator could run all day and all night. You won't find any better machine no matter the color.
Matt Braun, Hobert OK
Apache Sprayer


Dealer Locator
Apache Sprayer


White Papers


Sprayer Tips & more!
Stay Connected with


Our Blog
The Best


Apache Videos
Watch videos on all
of your devices!