MOORESVILLE, Indiana (7/27/23) – Equipment Technologies (ET), manufacturer of Apache Sprayers, awards Justin Honegger, Lead Design Engineer, for Engineering Excellence at the annual New Model Year launch and Dealer Meeting.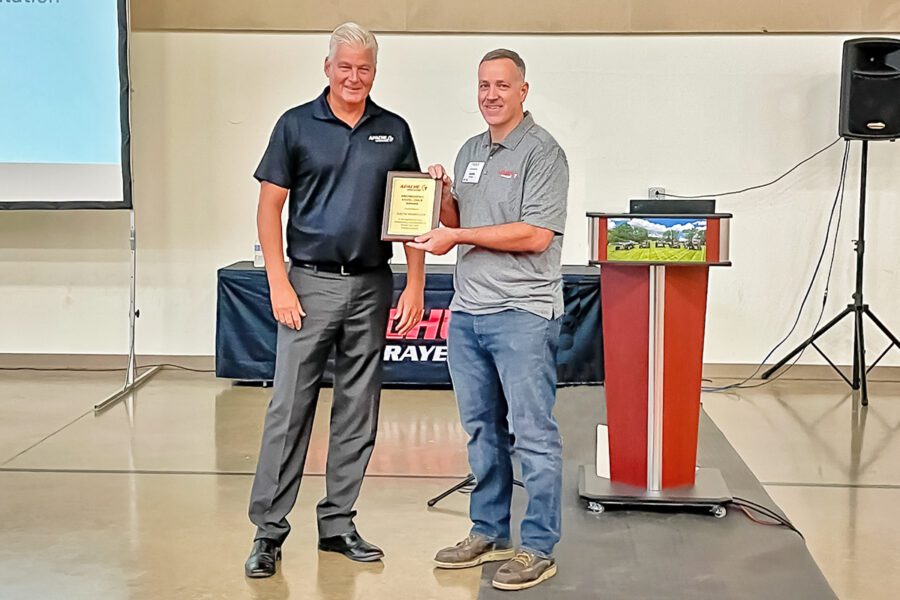 At the Apache Sprayers annual dealer meeting, where the company introduced their Model Year 2024 products showcasing significant upgrades, Justin Honegger Lead Design Engineer, was awarded the Engineering Excellence Award for his extraordinary efforts in making the product launch a great success by overcoming a myriad of challenges.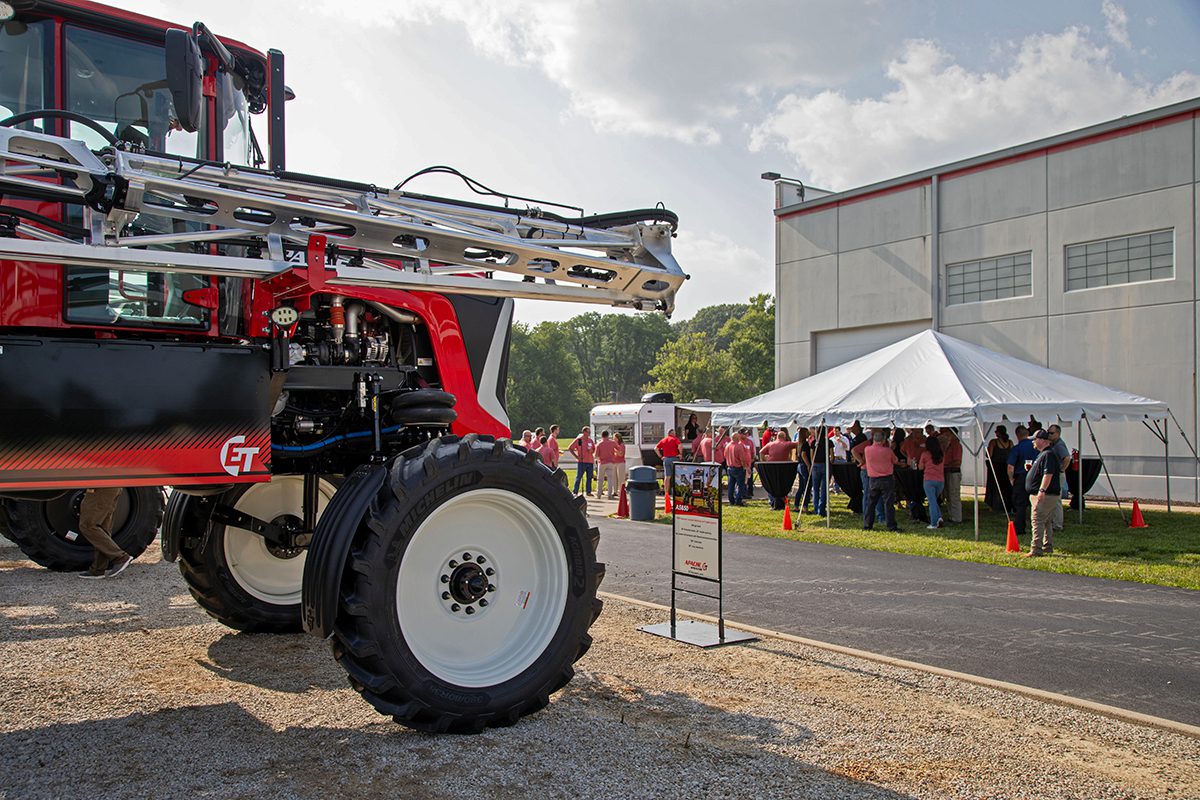 ---
"It's important to recognize and celebrate not only the quality of our sprayers but the huge efforts of those who stand behind our brand every day — the Annual Apache Dealership Meeting is where we do that."

Matt Hays, Chief Executive Officer of Equipment Technologies

---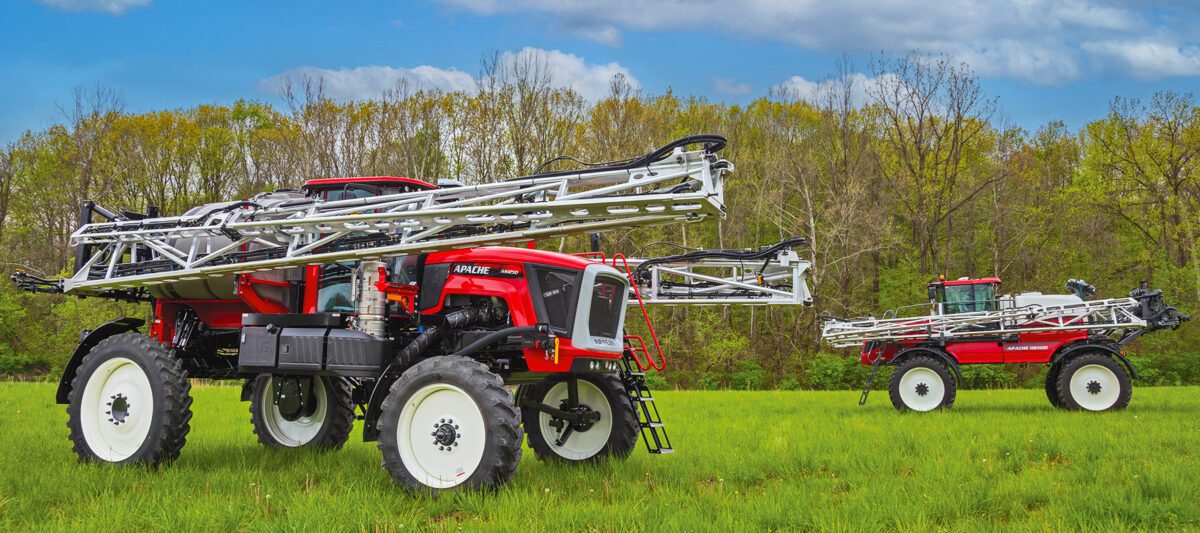 From our leading 5-year warranty to being the only 4-time winner of the "Highest Retained Value" award by EquipmentWatch™ across all equipment and Ag categories – not just sprayers – Apache Sprayers delivers simple reliability, unmatched service, and the lowest cost of ownership in the industry.
Explore Apache Sprayers 2024 Self-Propelled Sprayers.
About Equipment Technologies
ET is the largest manufacturer of self-propelled sprayers in the world. Headquartered in Mooresville, Indiana, ET distributes Apache Sprayers throughout the United States, Canada, Australia, and C.I.S.

Learn more about Apache Sprayers https://www.etsprayers.com/
Find an Authorized Apache Dealer https://www.etsprayers.com/store-locator/https://www.etsprayers.com/