With Apache, you have the freedom to choose the upgrades & options YOU want to new Apache Sprayer. Our sprayers are reliable for many reasons, one being our lean manufacturing to build sprayers exactly the way you want them. That means we don't force you to pay for the things you don't want or need. Our "a la carte" menu gives you the freedom to choose upgrades, so your sprayer is customized for you and your operational needs.
Sprayer Options for AS and HS Series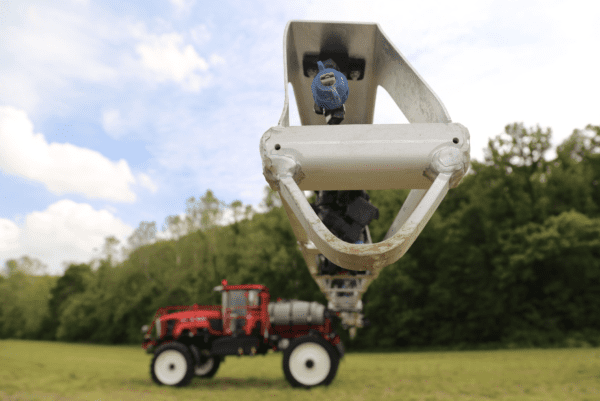 Fence-Row Nozzles
Obstacles are no match for Apache Sprayers' fence-row nozzles.
Ideal for spray applications involving obstacles or tight spaces such as fence lines and outer edges of fields.
Excellent low drift option while extending spray reach
Large droplet size reduces spray drift and promotes spray penetration
Maintains a consistent spray swath of 15-20 feet over a pressure range of 30-60 psi
Can be used with manual or automatic rate controllers
3-inch Product Fill
Fill up faster thanks to the upgraded 3-inch diameter product fill connection. You'd be surprised how much of a difference the additional 1-inch will make.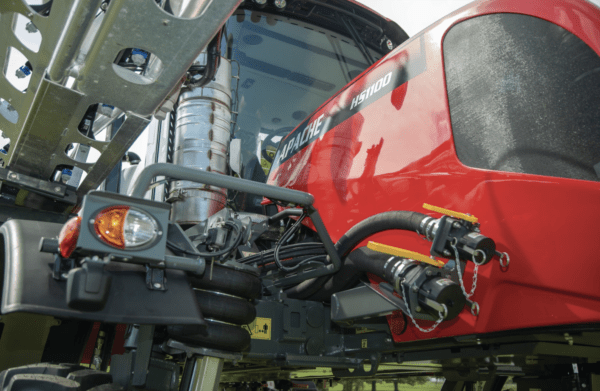 ---
Options for AS Series
Hypro® Cleanload™
A self-contained eductor system that allows operators to mix liquid and dry chemicals safely and quickly.
With Hypro® Cleanload™ all crop protection product is mixed at ground level, ensuring the safety of both the operator and the environment.
Prevents cross-contamination
Efficient and fast chemical loading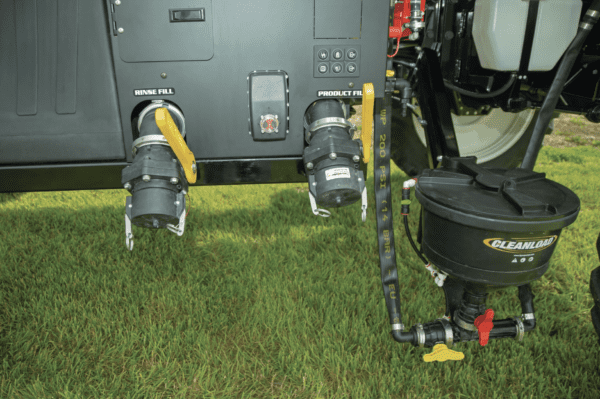 ---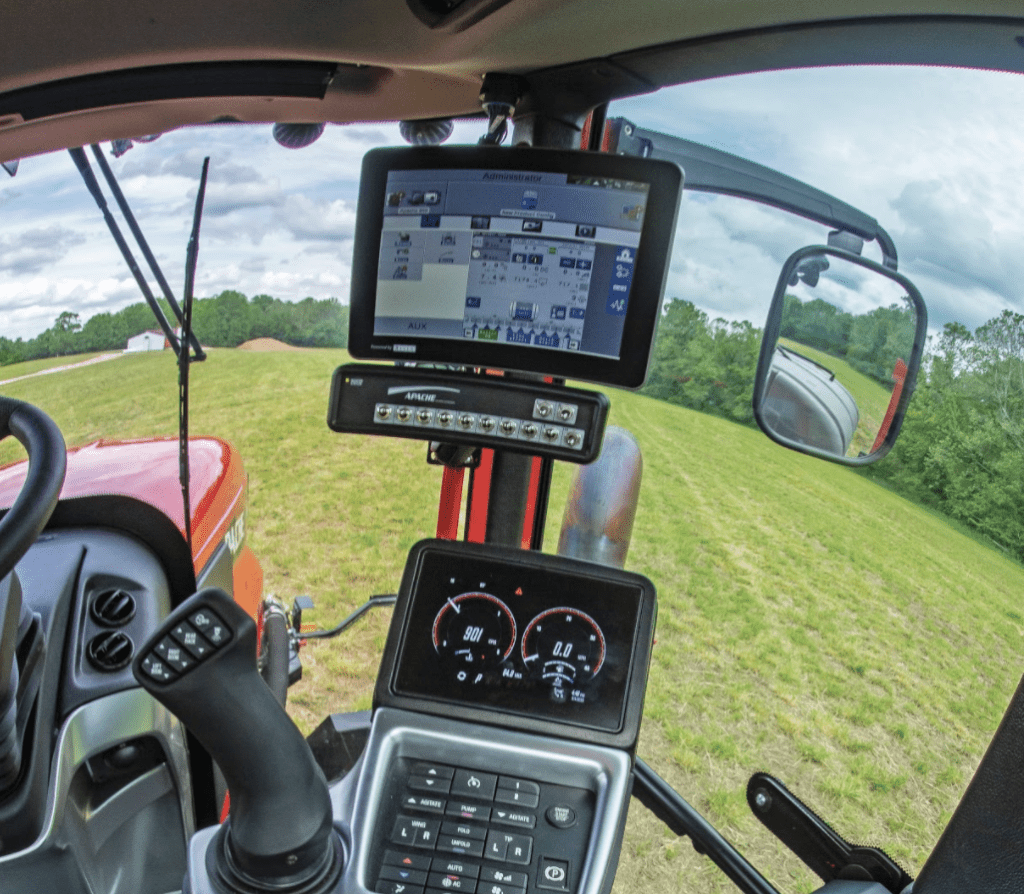 Power Mirror
Operators have the option of adjusting the single power side mirror attached to the cab from within the cab. Available on the AS850, AS1050, AS1250, and AS1250XP models.
---
AS1250 Options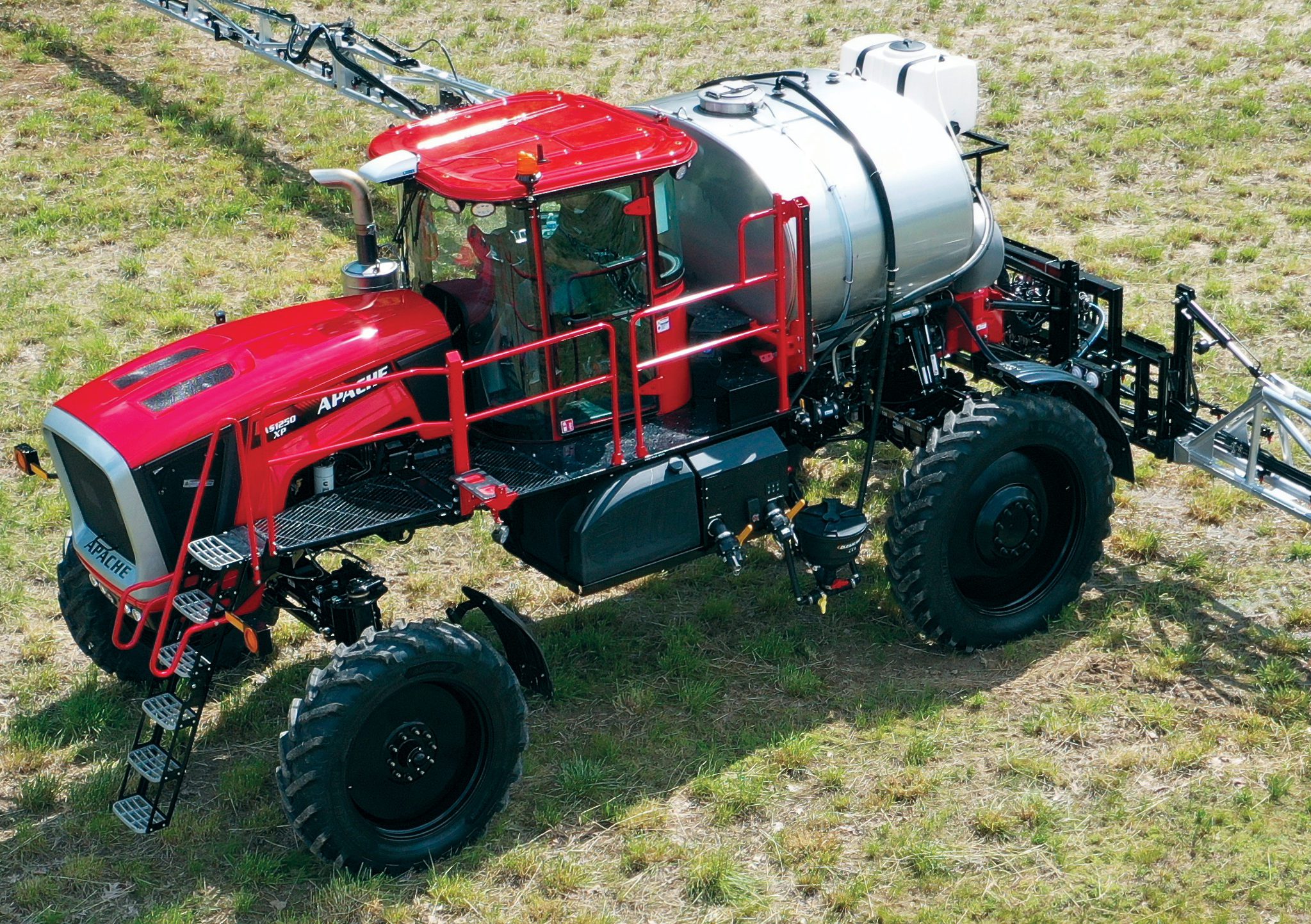 Stainless Steel Tank
Ready to go big or go home?
Our Apache stainless steel tank, re-designed in 2021 is the bestseller option for the AS1250 and AS1250 XP Sprayers.
---
Extra Power with 1250XP
The XP package from Apache Sprayers provides the perfect combination of power, traction, and efficiency, along with the simplicity of a mechanical drive transmission.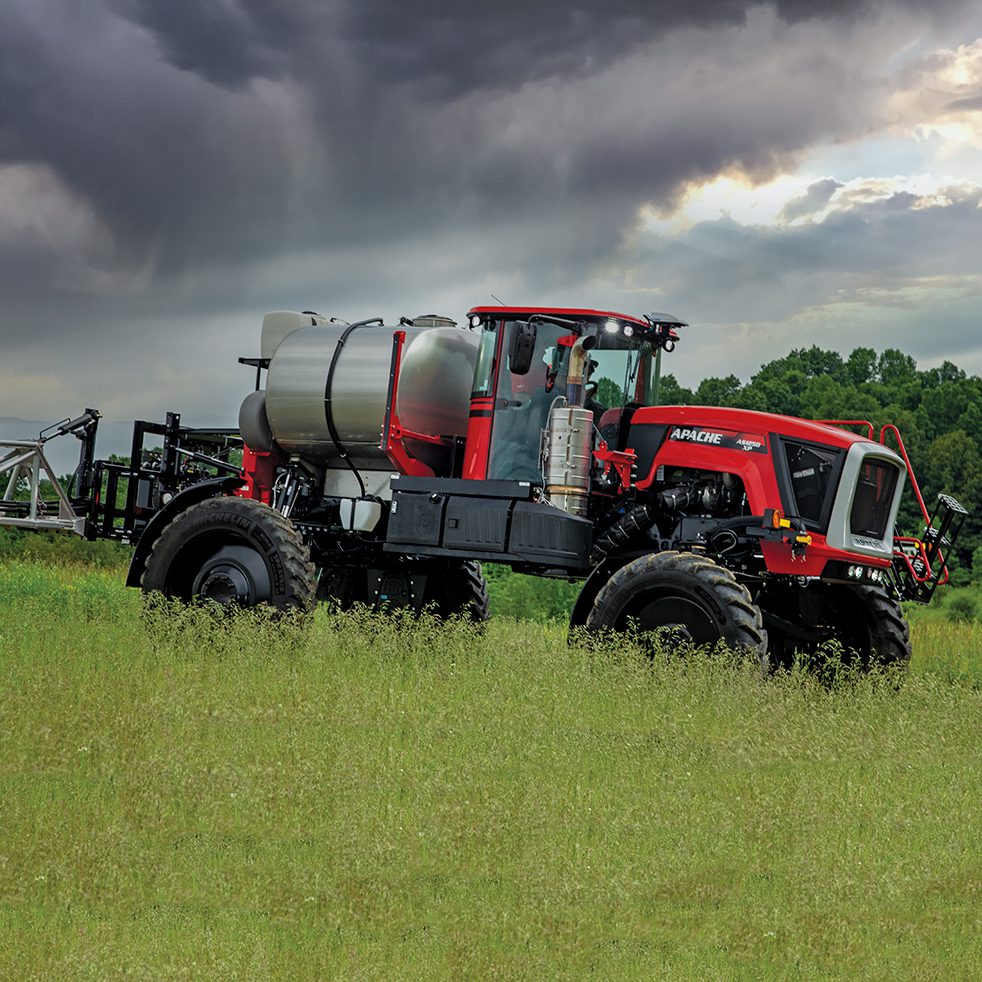 ---
Boom Options
Steel or Aluminum Break-Away Boom Wings

Whether you choose our Breakaway Steel Boom or Pommier Aluminum Boom option, we offer more than the competition. Both boom options feature break-away wings that spring back into place after a boom strike, and our common boom manifold allows for upgrades.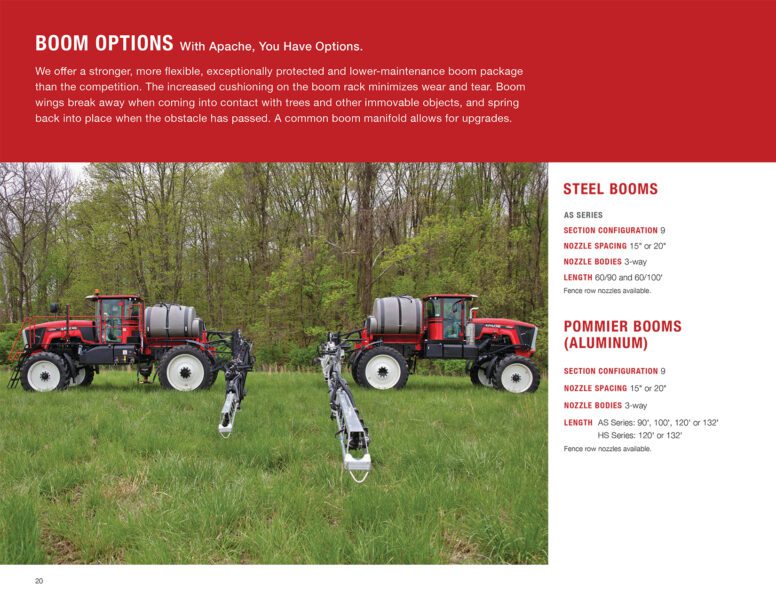 Speed, rough terrain, immovable objects—bring it on! Apache Sprayers Breakaway Steel Boom and Pommier Aluminum Boom options conquer the toughest field conditions.
---
Tire Options
Michelin ® Spraybib Tires come standard on all AS Series and HS Series models. Every tire used by Apache is inspected upon assembly to ensure that farmers enjoy a long service life. All Michelin Spraybib Tires feature exceptional load capacity and unmatched driver comfort and are rated for speeds up to 40 mph. The longer footprint allows for reduced soil rutting and optimized yields, while the reinforced tread design stretches the service life and increases stubble resistance.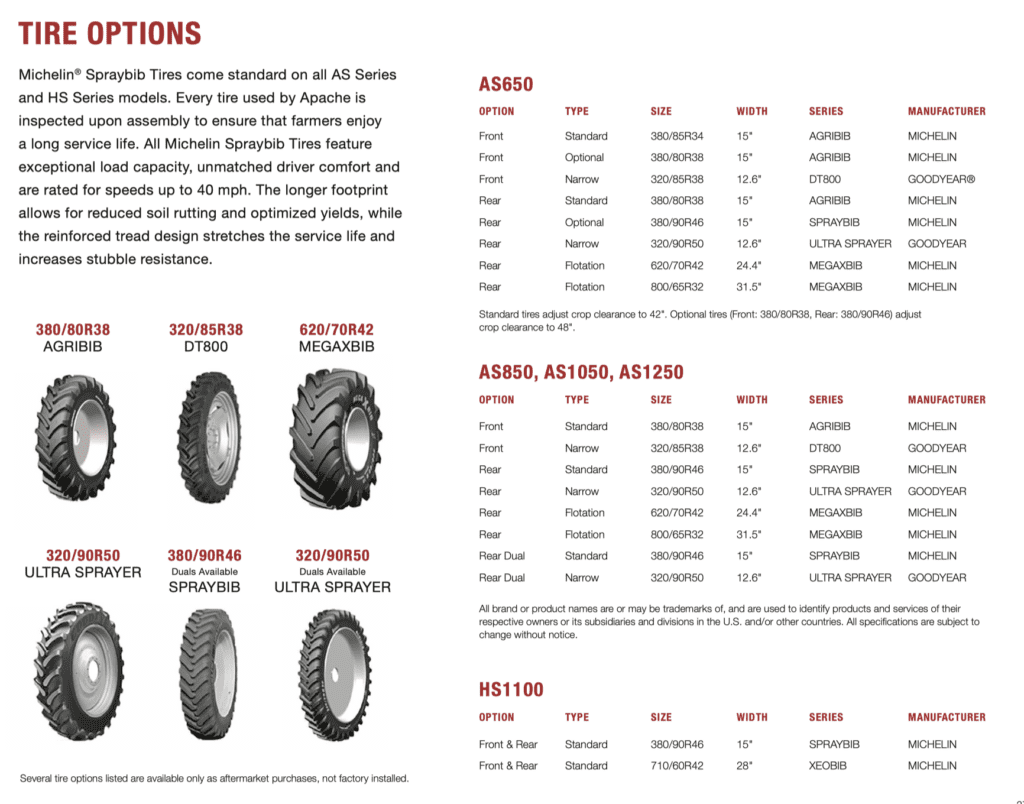 Already an Apache Sprayer owner and want to add an option? Simply contact your local Apache Dealer to inquire about parts upgrades for your unit. If you do not know where your Apache Dealer is located please use our Dealer Locator or Contact Us.


Need something else?