Apache Sprayers AS650
The AS650 is compact, lightweight, and agile — and the most affordable small self-propelled sprayer in the industry. Built for the farmer who wants to upgrade from a pull-behind to a self-propelled or for the larger producer that needs an agile extra sprayer. Whether it's the first, second, or third sprayer in the operation, spray applications will be brought to the next level of precision with the AS650, the best small farm sprayer in the industry.
Get more information
and your free, no-obligation sales quote.
AS650 Features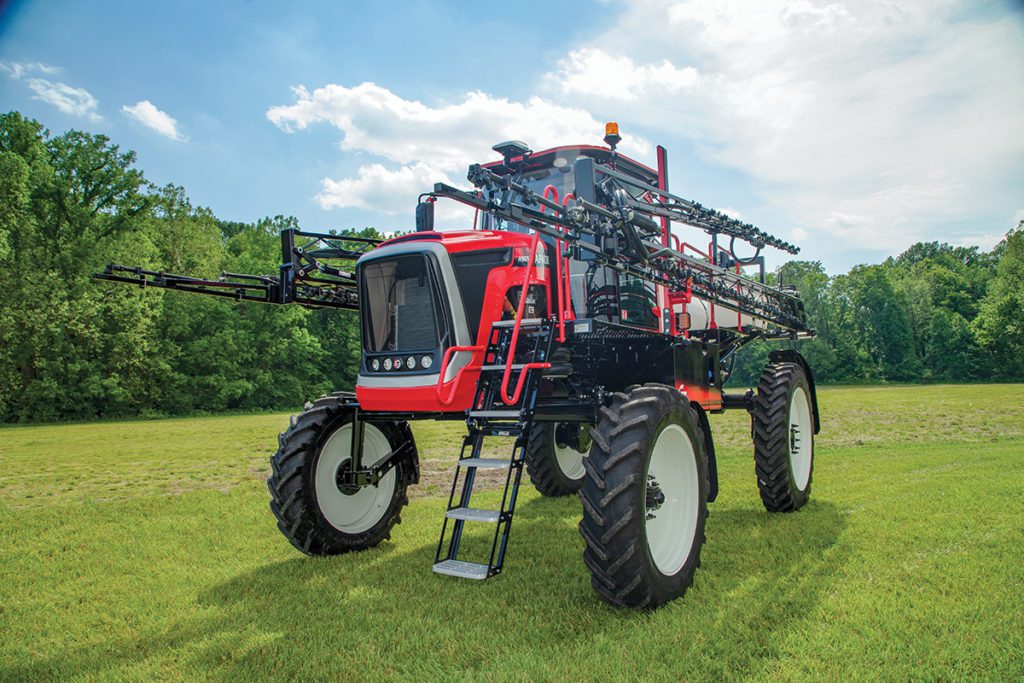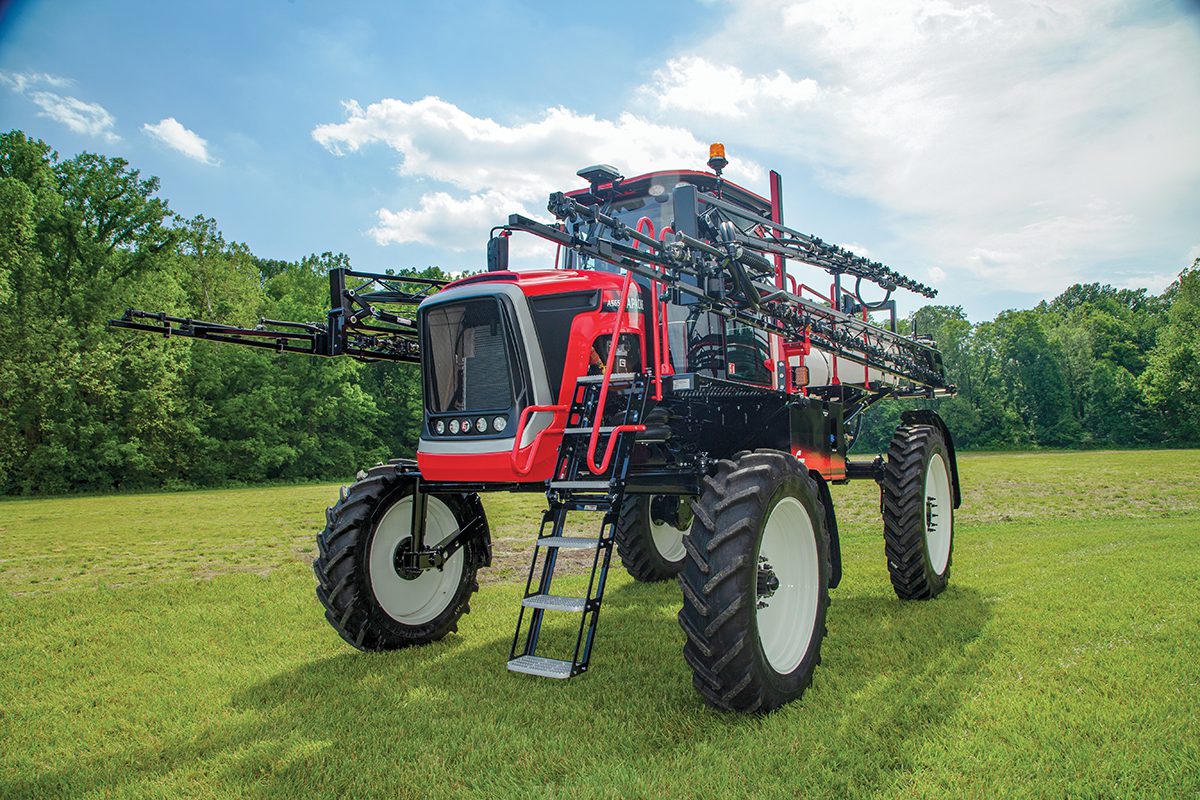 Product Tank Capacity: 650 gallons
Weight: 16,900 lbs
Engine: Cummins T4F
Transmission: JCB Power shift 4- speed
Crop Clearance: 42″ or 48″ depending on tire selection
AS650 Product Enhancements
Front Entry to Cab
New front entry, same legendary Apache view. Our engineering team preserved the visibility of the front axle, angling the grates, and performed test after test to ensure the view was not compromised.
Operation Convenience
To improve productivity and convenience, operators can now perform rinse, agitate, and other fill-station functions right from the cab (with the 3″ fill option). We've also simplified our fuel and hydraulic tanks for ease of fill.
Front Axle
More durable than ever. All AS Series Sprayers feature an improved front axle, making for uniform steering and better suspension with new struts boasting 8x better performance.
IR LED Backup Camera
The Voyager VCMS20B high-resolution color IR LED camera boasts a 145 degree wide viewing angle that provides coverage and an improved depth of field.
Request a free field demo and find out why EquipmentWATCH ranks Apache Sprayers Highest Retained Value in the industry, or calculate your total cost of ownership to determine the lifetime value of owning an Apache Sprayer.
Our sprayers are reliable for many reasons, one being our lean manufacturing to build sprayers exactly the way you want them. That means we don't force you to pay for the things you don't want or need. Our "a la carte" menu gives you the freedom to choose upgrades, so your sprayer is customized for you and your operational needs.
Option

Description

Premium Cab Update
The new Premium Cab upgrade, exclusively for the AS650, includes heated and cool option for the leather seat, high output lighting, power mirrors, XM radio, and premium trim package inside the cab.
Fence-Row Nozzles
These added nozzles are great for keeping fence lines and
outer edges of fields clean. The extra nozzle can be added to the left or right side of the boom, or both.
3-Inch Product Fill
Fill up faster thanks to the upgraded 3-inch diameter
product fill connection.
Hypro® Cleanload™
The Hypro Cleanload is a self contained eductor system that allows operators to mix liquid and dry chemicals safely and quickly.
Fenders
If you want mud splash-back protection, fenders are a great option to help keep things clean and prevent dust and mud clogs. Available in the front, rear, or a combination of each.
Enhanced Lighting Package
Our optional LED lighting package produces more light, while consuming less energy. This lighting package features 64 LED bulbs, located above the grille and cab and next to the fill station. The lights are situated to reduce bounceback reflection. LED bulbs have an average lifespan of tens of thousands of hours
AS650 Virtual Tour
Schedule your FREE Apache field demo and get a no-obligation sales quote.
AS650 Model Specifications
Want more? Download the full spec sheet.