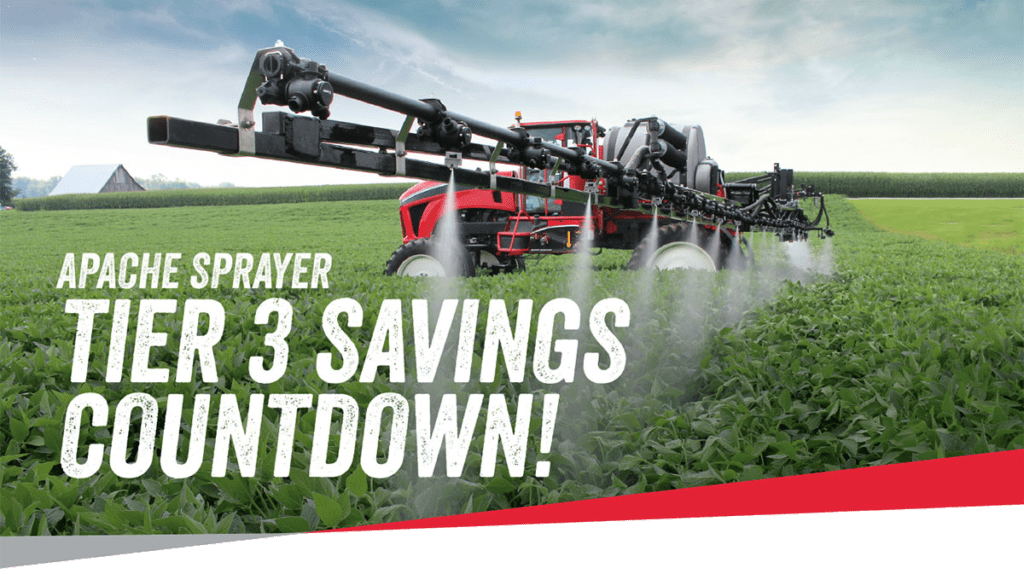 If You've Considered Buying or Leasing a New Apache Sprayer, Now is the Time!
We have a limited number of Tier 3 models left – at a huge savings of $12,000 – $16,000 compared to our Tier 4 models. New government emissions standards won't allow us to build any more, so, once these Tier 3 models are sold – they're gone. Don't miss out on big savings!
Ready to Learn More?
Contact us today by filling out the form below or contact your nearest Apache Dealer for details. Now is the time to save big before it's too late!