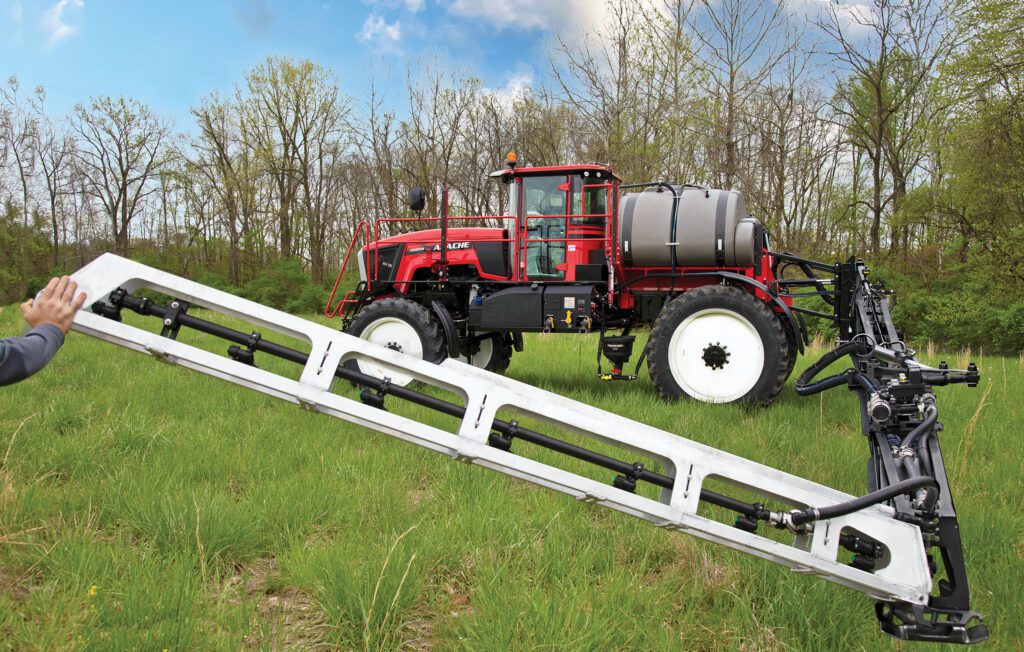 Speed, rough terrain, immovable objects—bring it on! Apache Sprayers ALL-NEW steel booms and common center rack, conquer the toughest terrain and obstacles.
NEW STEEL BOOM WINGS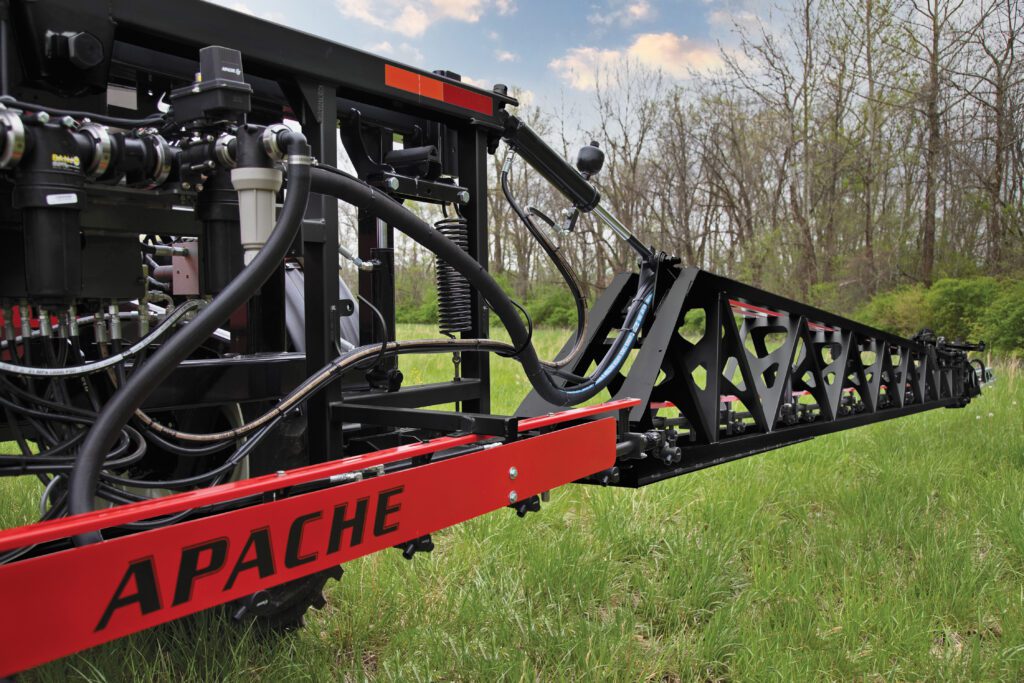 Introducing Apache Sprayers' all-new steel booms with mid-boom breakaway tips, available in 60/90 or 60/100 configurations.

Structurally designed to withstand the demands of tough operating environments our new steel booms feature a unique mid-boom breakaway.
NEW Center Rack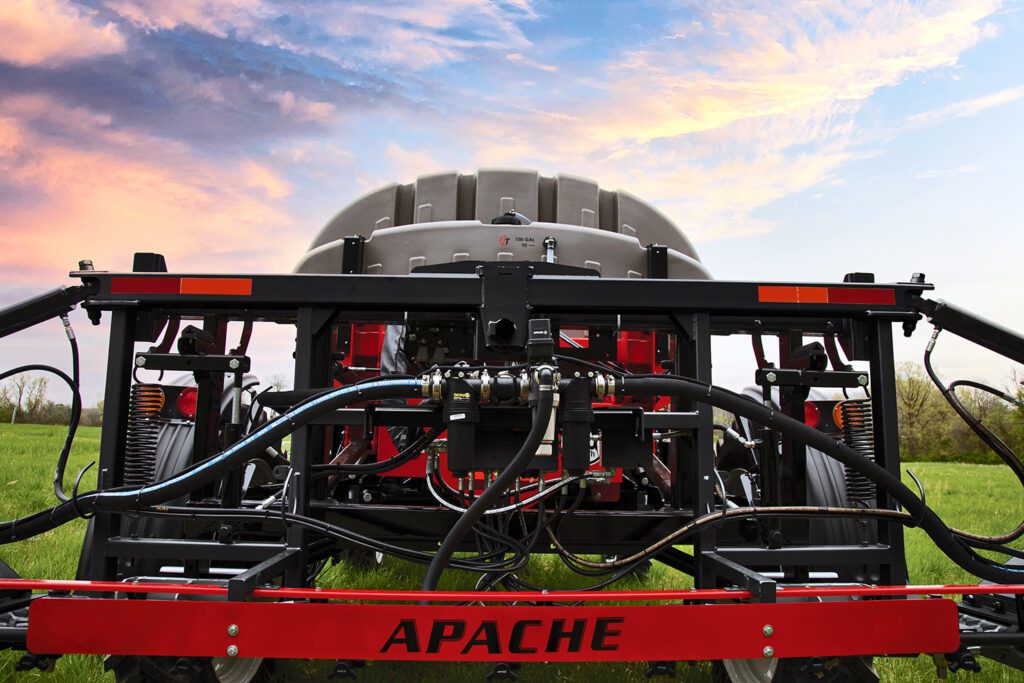 FEATURES AND BENEFITS
• Prevents boom strikes and improves operator ride.
• Controlled testing achieved a 100% reduction in ground strikes vs. the previous rack design.
• Adjustable hydraulic cylinder dampeners tailored for local conditions.
• Compatible with our boom leveling options.
Simply fill out the form for more information and to schedule your free, no-obligation field demo.
Conquer the toughest terrain, speed, and obstacles. Show me how!