The Lightest Hydrostatic Sprayer with the Highest Crop Clearance.
Simply fill out this form for your free no-obligation quote.
"*" indicates required fields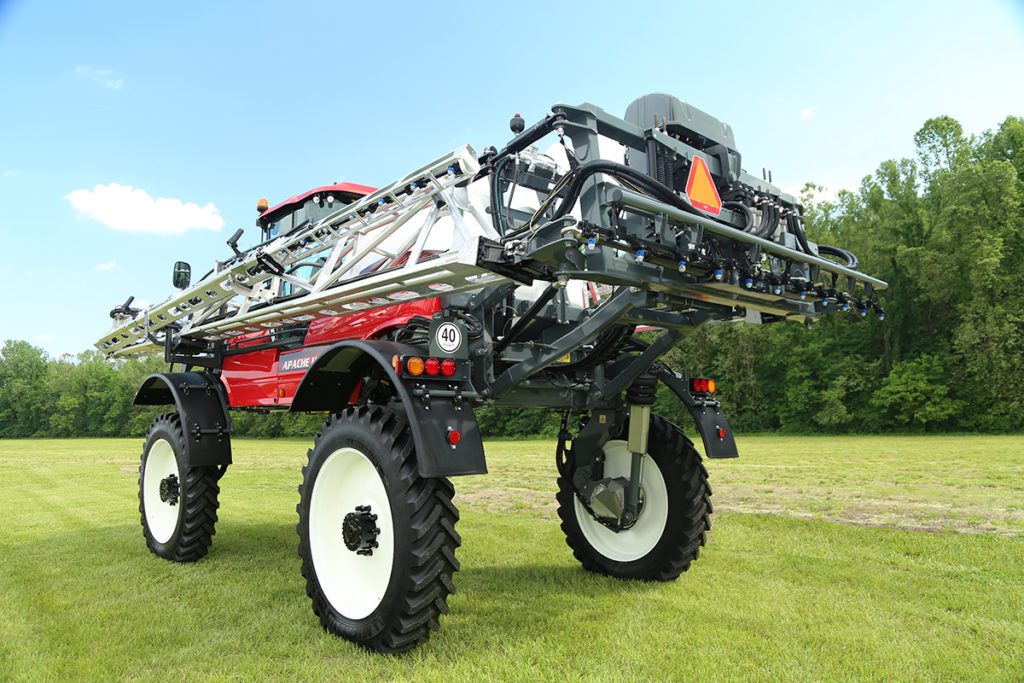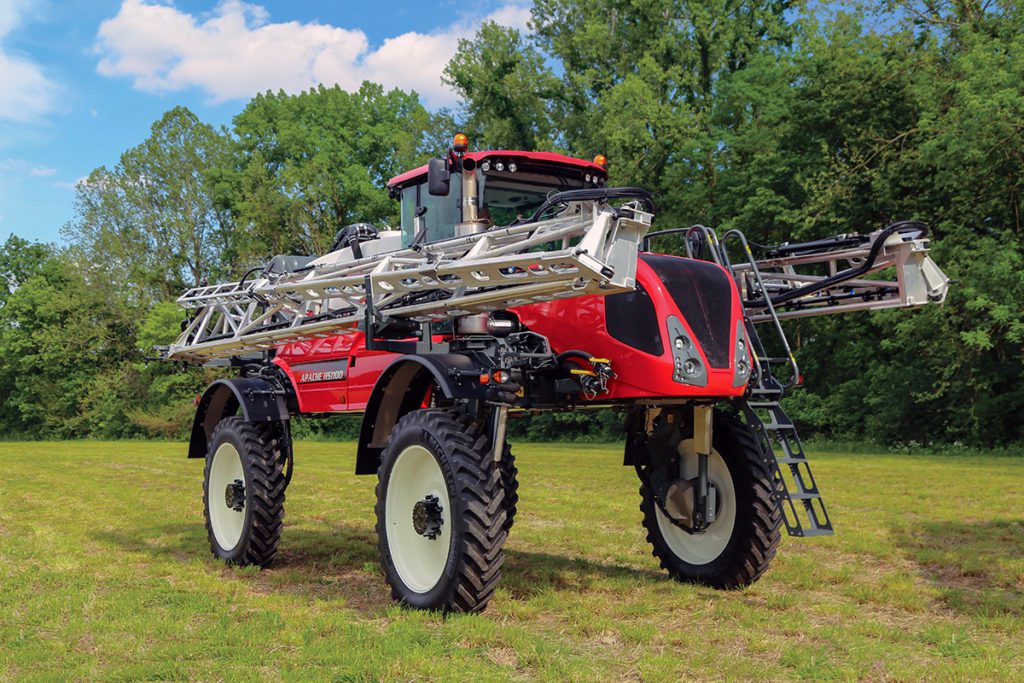 The Apache HS1100 Rear-Boom Sprayer adjusts automatically from 60 to 70 inches for all-season application. Lighter than the competition, the HS1100 reduces soil compaction and crop damage.
HS1100 Specs
Tank Capacity: 1,120 gal
Weight: 28,225 lbs
Ultra-high crop clearance that can be adjusted on-the-go from 60″ to 70″
Engine: Cummins 6.7L 300 hp (rated)
4-Wheel and Crab Steering
Raven and CapstanAG Precision Options
Front fill for product and rinse tank