Join Apache Sprayers and Midwest Application at The Greater PEORIA Farm Show.
We're showcasing our new model year AS1250, equipped with 120′ booms, new operator enhancements, and Ag Leader® Precision, including RightSpot PWM technology.
Greater Peoria Farm Show
NOV 28-29-30, 2023 | Peoria Civic Center IL | Booth 1429

Snap, Share, and Score!* Visit us at booth 1429, take a pic with our new Apache Sprayer, tag us on social media, and snag an Apache Hat for free!  #ApacheSprayers
*While supplies last.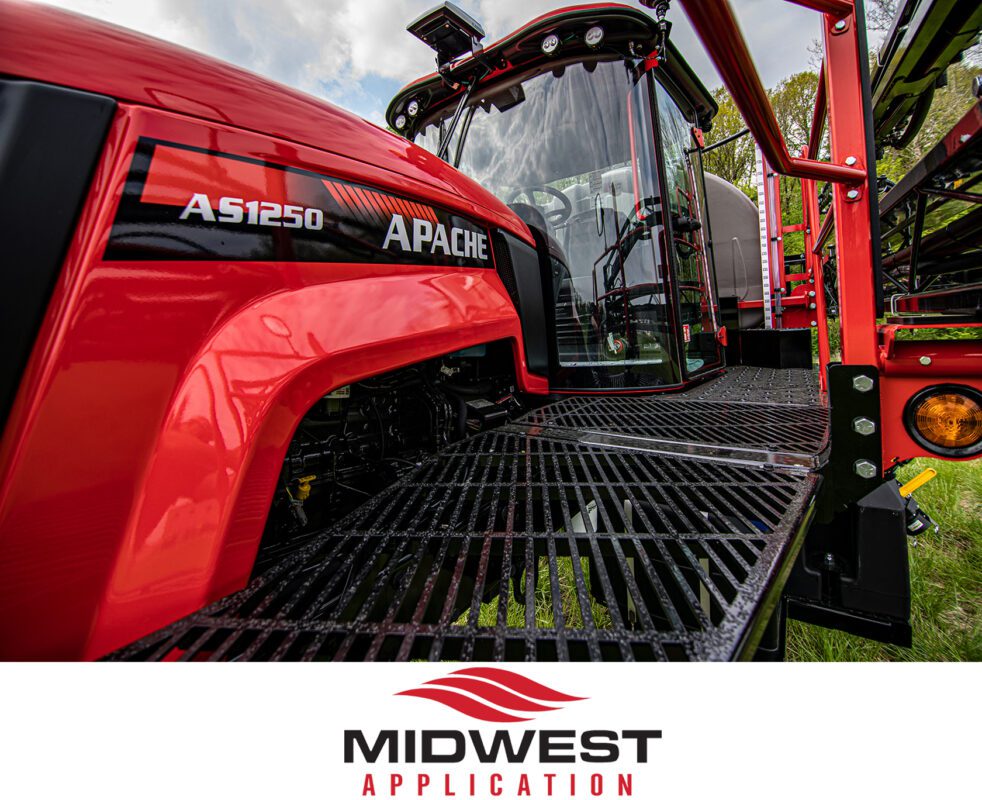 New Model Year Enhancements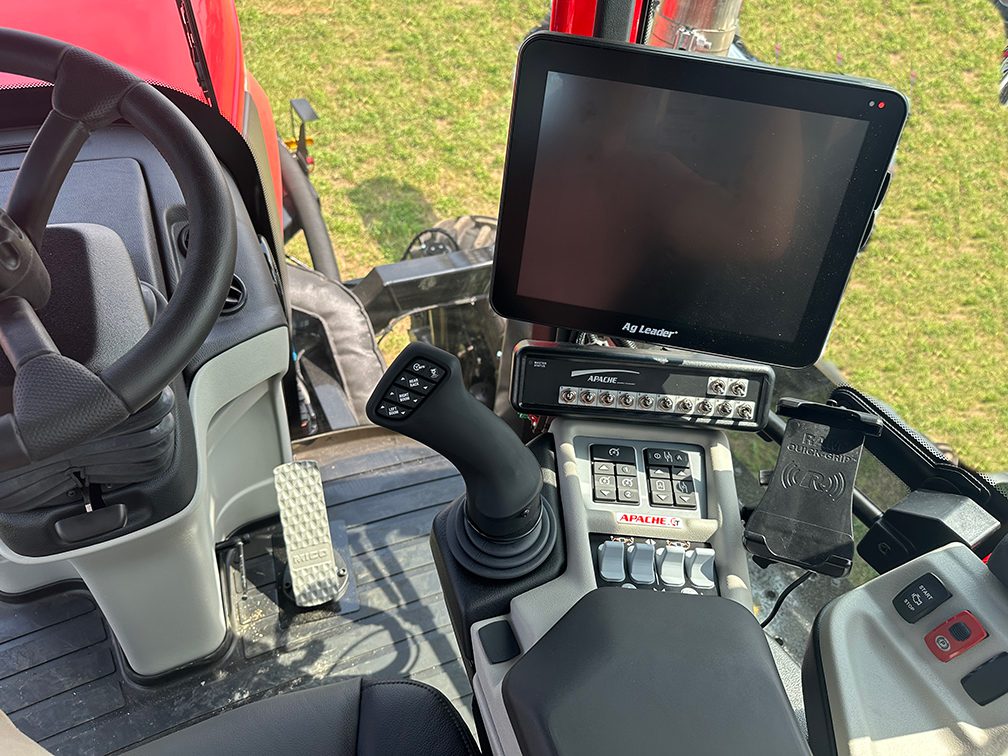 New Operator Console for AS Models
Designed with simplicity and comfort in mind, the new operator console features:
Z-gate Joystick with intuitive controls
Push button machine commands
New easy-touch boom fold switches
Console-mounted phone cradle with wireless charging
Modular mounting for machine display and the precision console (mounting location determined by the preference of the operator)
---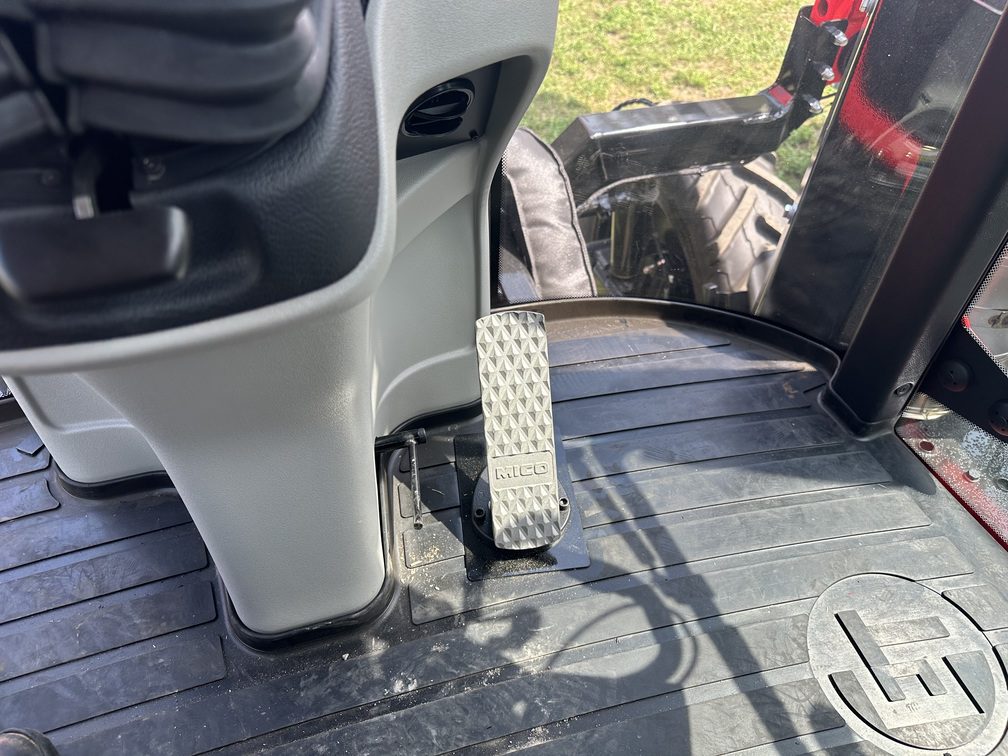 New Single Brake Pedal
Designed for the ultimate ease of use and control, our new single brake pedal is a featured enhancement for all AS series Apache Sprayers models.
75% less pedal force than our previous design
More comfortable and responsive feel
Reduced operator fatigue and improved safety
Ready to Experience the Apache Difference?
Visit us at The Greater Peoria Farm Show
NOV 28-29-30, 2023 | Peoria Civic Center | Booth 1429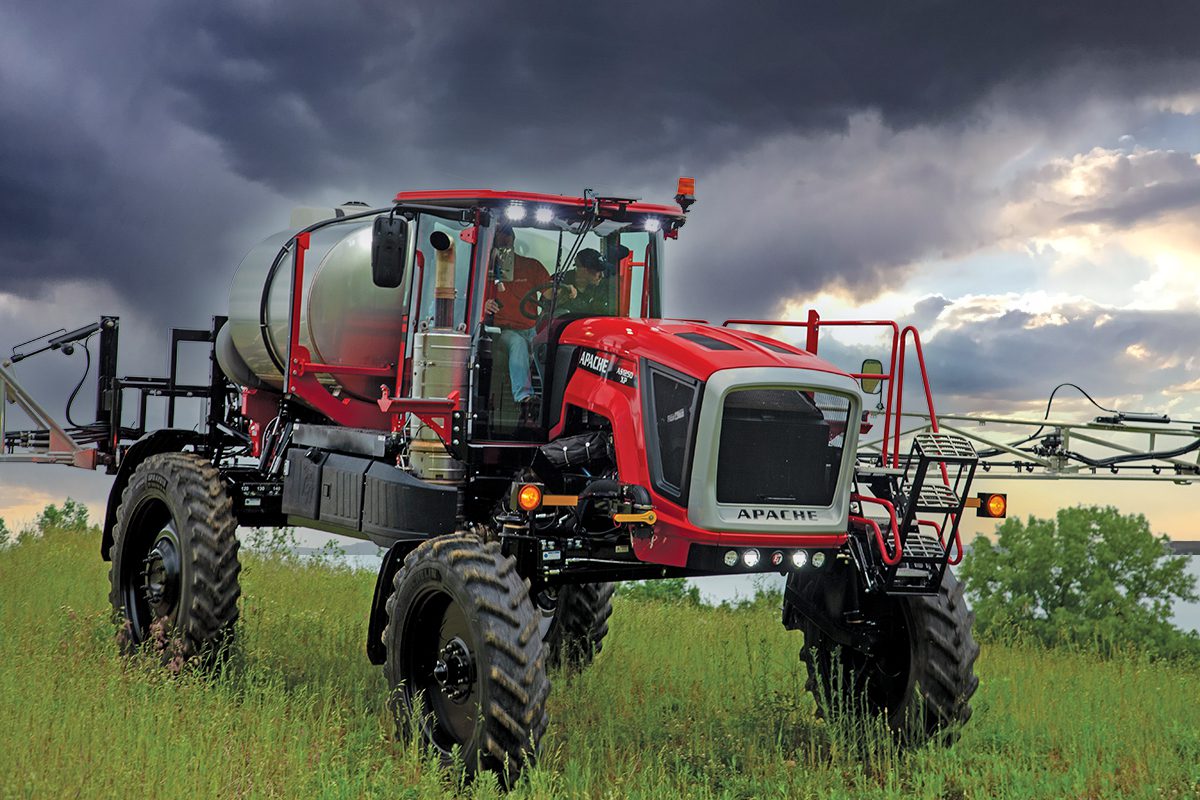 Can't Make it to the Show?
Contact us to learn more about Apache Sprayers.
"*" indicates required fields