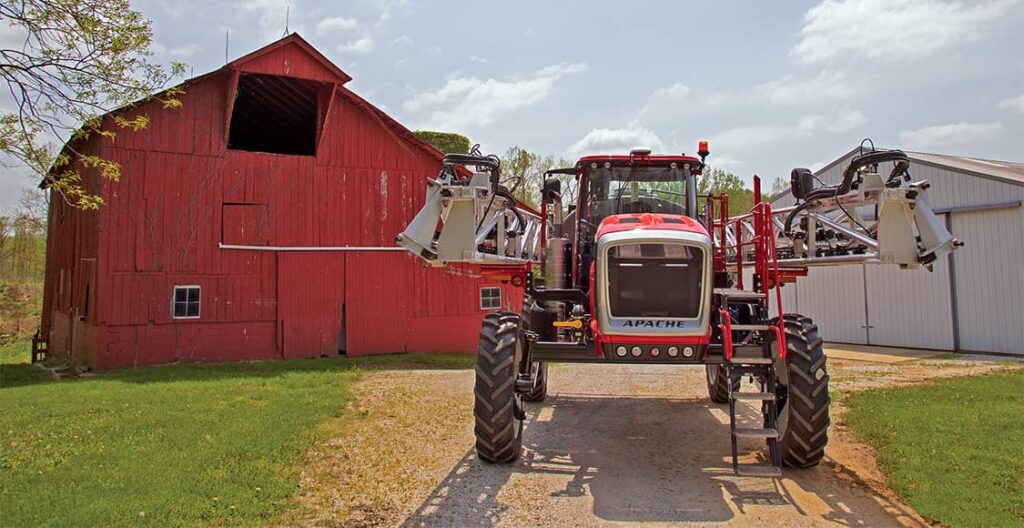 Our 1,000-gallon AS1050 is an ideal fit for almost any operation. Large enough for higher rate application yet still lightweight, and maneuverable.
AS1050 Specs
Product Tank Capacity: 1,000 gallons
Weight: 22,200 lbs
Engine: Cummins QSB6.7 Performance Series 225HP (rated)
Transmission: ZF power shift 6 speed
Crop Clearance: 42″ with JCB planetary final drive or 50″ with 18″ drop box all-gear final drives

Simply fill out the form for more information and a free, no-obligation quote.
Ideal Fit Self-Propelled Sprayer