AS1050 Sprayer is an ideal fit for most any farming operation.
1000-gal tank to cover acres, yet light enough to spray in challenging conditions.
Durable ZF Powershift 6 speed Transmission; battle tested year-round in extreme conditions.
Features boom & precision options to fit any operation.
Reliable mechanical drive sprayers. Reduced downtime during crucial spray periods.
Only 4-time winner of the "Highest Retained Value" award by EquipmentWatch™, we are the best self-propelled on the market.
Engineered to be light in the field for less soil compaction.
Power-to-the-Ground: A full 90% of horsepower is transferred to the ground.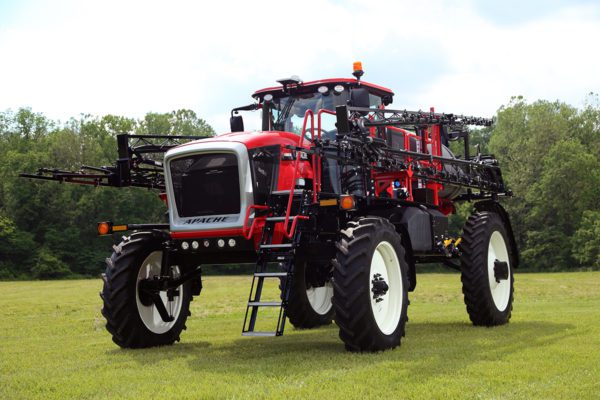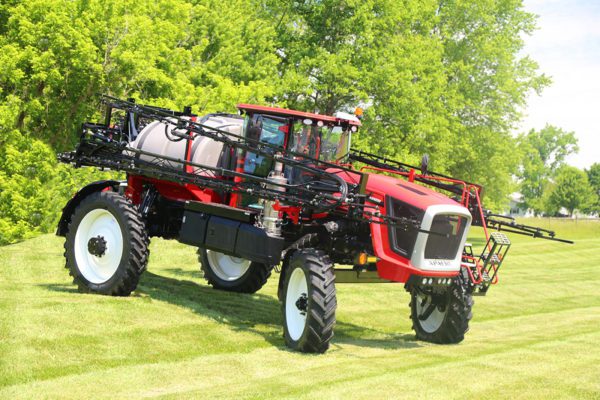 MY2022 New AS1050 Product Enhancements
Improved Operator Ride: Our fluid-elastic active "Hydrocone" cab isolators from AMC Mecanocaucho improve the ride as much as 50% by better absorbing shock and displacement of the chassis.
Ease of Steering: Our new variable displacement load-sense piston pump reduces steering effort by as much as 20% for ease of steering at headlands, hills and tight corners.
Boom Recirculation: Helps in priming the boom before spraying, ensuring a precise and uniform spray pattern.
Want to know more about AS1050 Sprayer or see it in action?
Simply fill out the form and we will contact you.
AS1050 Sprayer: Key Features
Product Tank Capacity: 1,000 gallons
Weight: 22,200 lbs
Engine: Cummins Performance Series V, 225 hp
Transmission: ZF Powershift 6-speed
Crop Clearance: 42″ Standard or 50″ Optional
AS1050 Sprayer Options
Our sprayers are reliable for many reasons, one being our lean manufacturing to build sprayers exactly the way you want them. That means we don't force you to pay for the things you don't want or need. Our "a la carte" menu gives you the freedom to choose upgrades, so your sprayer is customized for you and your operational needs.
Fence-Row Nozzles: These added nozzles are great for keeping fence lines and outer edges of fields clean. The extra nozzle can be added to the left or right side of the boom, or both.
3-Inch Product Fill: Fill up faster thanks to the upgraded 3-inch diameter product fill connection.
Hypro® Cleanload™: The Hypro Cleanload is a self contained eductor system that allows operators to mix liquid and dry chemicals safely and quickly.
Fenders: If you want mud splash-back protection, fenders are a great option to help keep things clean and prevent dust and mud clogs. Available in the front, rear, or a combination of each.
Enhanced Lighting Package: Our optional LED lighting package produces more light, while consuming less energy. This lighting package features 64 LED bulbs, located above the grille and cab and next to the fill station. The lights are situated to reduce bounceback reflection. LED bulbs have an average lifespan of tens of thousands of hours.
Power Mirrors: Operators have the option of adjusting the single power side mirror attached to the cab from within the cab.
Want to know more about AS1050 Sprayer or see it in action?
Simply fill out the form and we will contact you.