Take Control of Crop Protection with the New 2022 HS1100 Rear-Boom Sprayer.
Adjustable Clearance, Maximum Spray Capacity and Enhanced Mobility.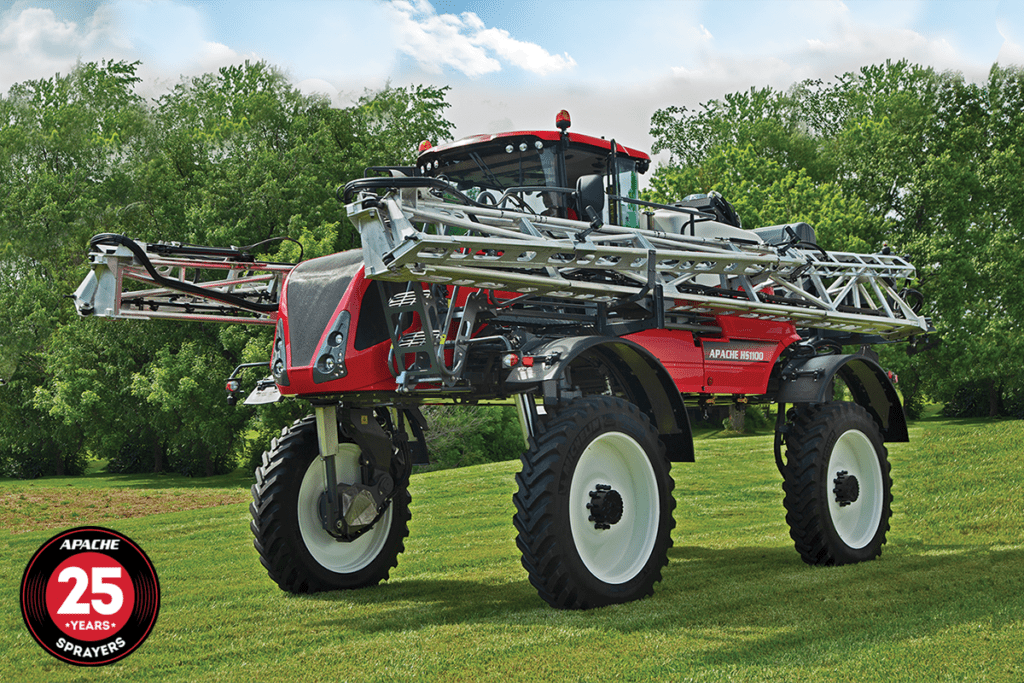 Adjustable Crop Clearance puts you in control to
spray low for pre-season application and high for late season spraying. Adjust the spray height on-the-go from 60″ to 70″ without sacrificing center of gravity.
Maximum Product Capacity and 120′ ft booms enables you to cover more rows and spay the most acreage increasing productivity.
Enhanced Mobility features include crab steer to navigate tight areas and four wheel steer for slope compensation and back axle correction reducing crop damage.
Simply fill out this form for a free field demo and sales quote.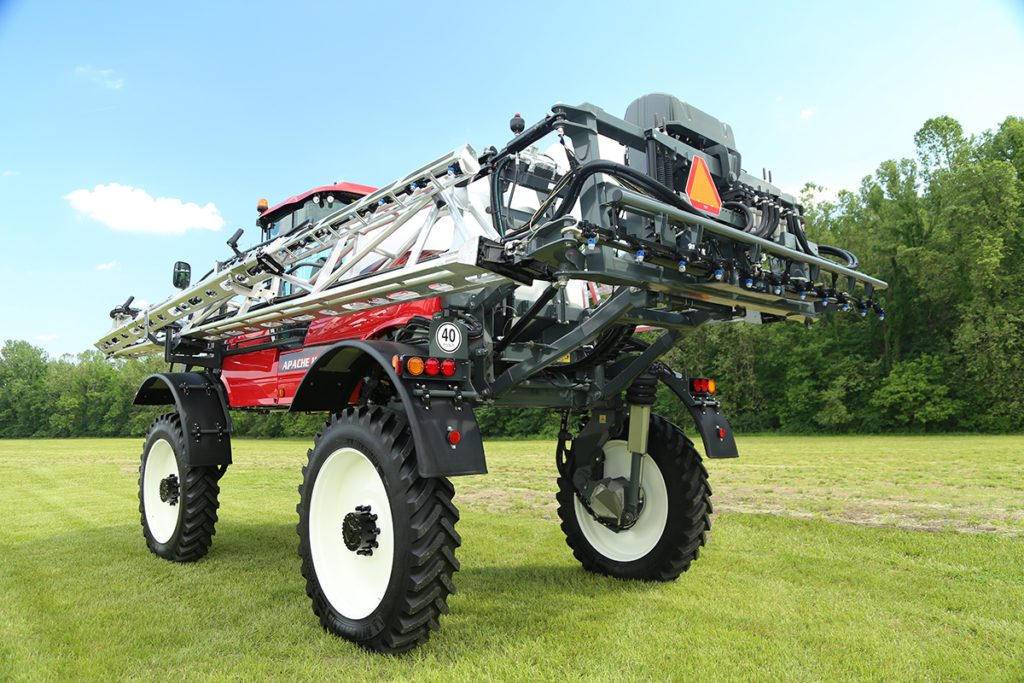 The NEW 2022 HS1100 Sprayers are available to order now!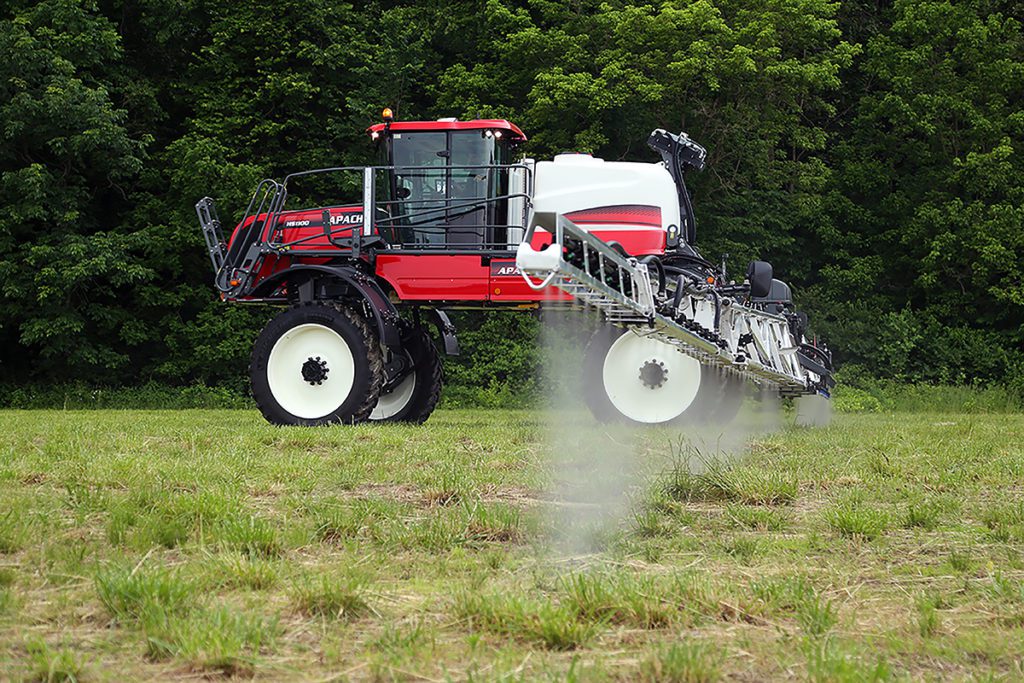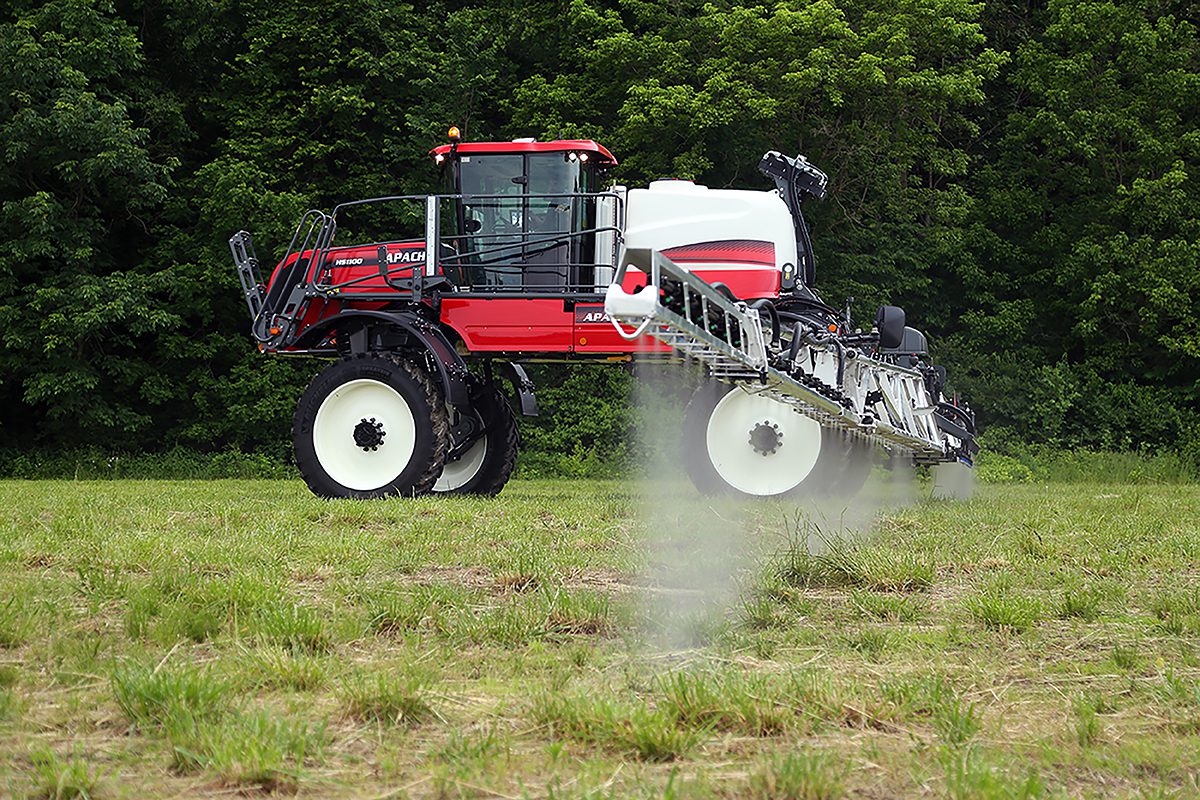 HS1100 Specs
Product Tank Capacity: 1,120 gallons

Engine: Cummins T4F

Transmission: Rexroth Hydrostatic for maximum road speeds of 40 MPH.

Crop Clearance: 60″-70″ hydraulic adjusts low for pre-season application and high for late Season Spraying– all with a touch of a button.

Four-Wheel Steer: Slope compensation and back axle correction reduces crop damage during in-season applications.

Crab-Steer: Enhanced mobility in tight places.