Speed, rough terrain, and objects that don't move—bring it on! Apache Sprayers ALL-NEW steel breakaway booms with a common center rack, conquer the toughest field conditions.

Contact us for more information and we'll prove it!
New Steel Boom Wings
Introducing Apache Sprayers all-new steel boom with a new common center rack available in 60/90 or 60/100 boom width configurations. Structurally designed to withstand the demands of tough operating environments our new steel booms feature a unique mid-boom breakaway.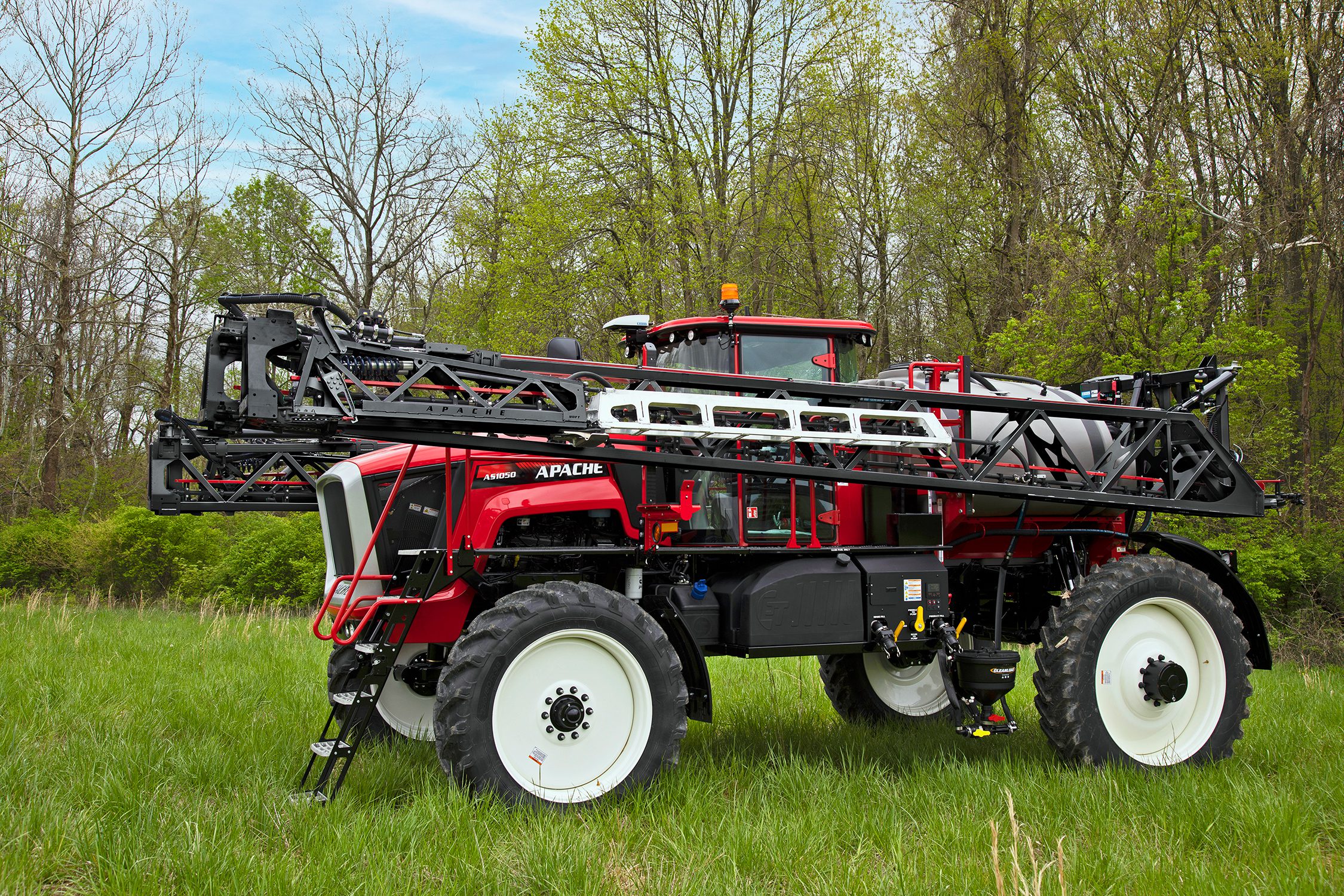 Mid Boom Breakaway
The main steel boom structure is designed to last the life of the machine. Sensible and effective wear components simply bolt on and are easily replaced when needed. Our multi-point boom breakaway system includes a three-axis (forward, backward, and up), self-resetting system and is completely maintenance-free.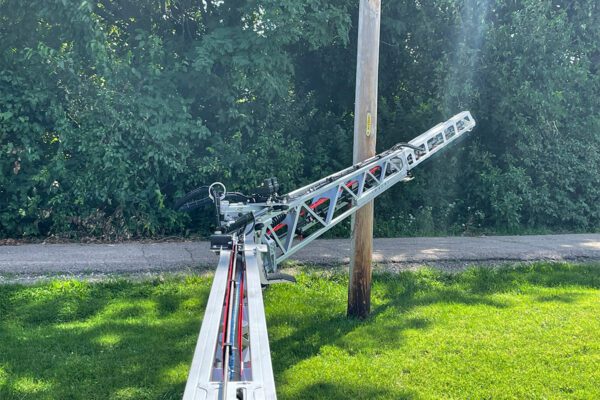 Flexible Nozzle Spacing
Fully open boom bottom provides easy access to nozzles and plenty of space for PWM control systems, different nozzle spacing options, boom recirculation plumbing, stream bars and drop nozzles.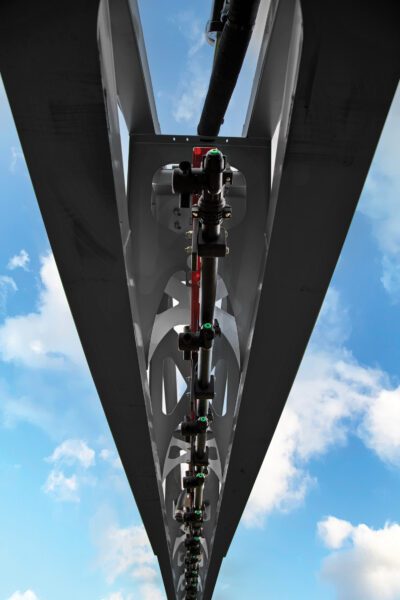 New Common Boom Rack
Our new center-pivoting and self-balancing rack design make boom strikes a thing of the past. Designed for both the new Apache steel boom and the Pommier aluminum boom. Either way, you choose, you get an improved ride while keeping your tips out of the dirt!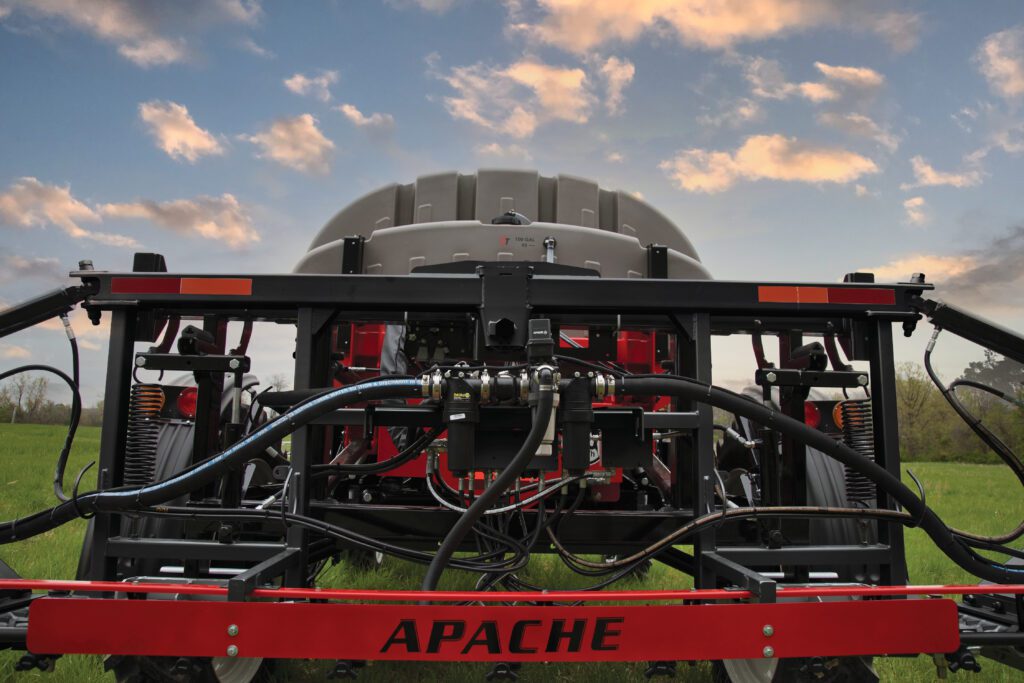 FEATURES AND BENEFITS
• Prevents boom strikes and improves operator ride.
• Controlled testing achieved a 100% reduction in ground strikes vs. the previous rack design.
• Adjustable hydraulic cylinder dampeners tailored for local conditions.
• Compatible with our boom leveling options.
New Center Rack Suspension
Center pivoting and self-balancing, our new rack suspension features coil springs with adjustable hydraulic cylinder dampeners that infinitely adjust to local conditions. Why does this matter? Simply put, it isolates the roll of the chassis from the roll of the boom keeping your tips out of the dirt. Plus, it provides an improved operator ride without the need for complicated and expensive electronics.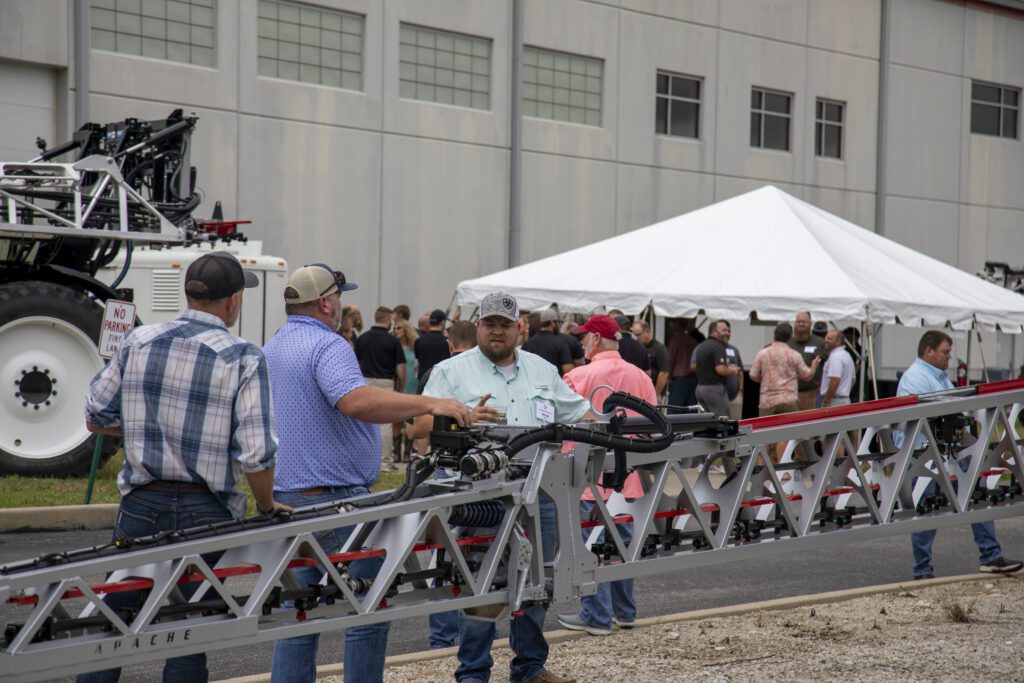 Experience the NEW Breakaway Steel Boom and Common Center Rack!
Simply fill out the form for more information!