MOORESVILLE, Indiana, February 9, 2015 – Farmers in northeast, eastern, southern and southwest Iowa can purchase Apache-brand self-propelled sprayers through Midwest Application, a new Apache Dealership owned and operated by Apache manufacturer Equipment Technologies.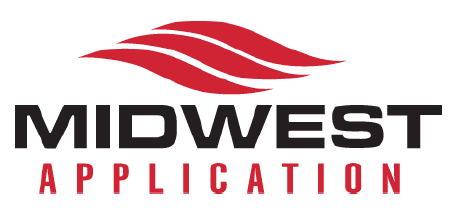 Midwest Application has sales and service staff located in Iowa to meet the direct needs of growers. Iowa-based service technicians can be dispatched to meet the needs of customers. There is also a direct connection to headquarters in Mooresville, to provide complete support. Parts are available via the service tech, or directly shipped to the grower.
Midwest Application's territory comprises about two-thirds of Iowa, and includes the cities of Cedar Rapids, Council Bluffs, Davenport, Des Moines, Dubuque, Iowa City and Waterloo.
"Until now, the northeast, eastern, southern and southwestern parts of Iowa did not have a specifically assigned dealership prior to Midwest Application's launch," said Matt Hays, Equipment Technologies Chief Executive Officer. "In the past, a grower may have utilized one of our other Dealers' services."
Other Apache Dealers in the region are still valued members of the Apache Family. Brokaw Supply, Riggins Ag Equipment and Ohio Valley Ag continue to serve customers in their territories.
To learn more, visit the Midwest Application website at www.midwestapplication.com. Sales staff can be reached at 515-478-3658 and the service and parts department at 515-478-3656.
---
About Equipment Technologies
ET Works is a manufacturer of self-propelled sprayers. Headquartered in Mooresville, Indiana, ET creates Apache Sprayers and Bruin Sprayers for distribution throughout the United States, Canada, Australia and C.I.S. Learn more about Apache Sprayers at apachesprayers.com and Bruin Sprayers at bruinsprayers.com.
Media Contact:
Emily Nichols
Lessing-Flynn
515-274-9271
emily@lessingflynn.com