Manufacturing Technicians in Mooresville, Indiana.
No assembly experience is required, but for some positions, it is preferred.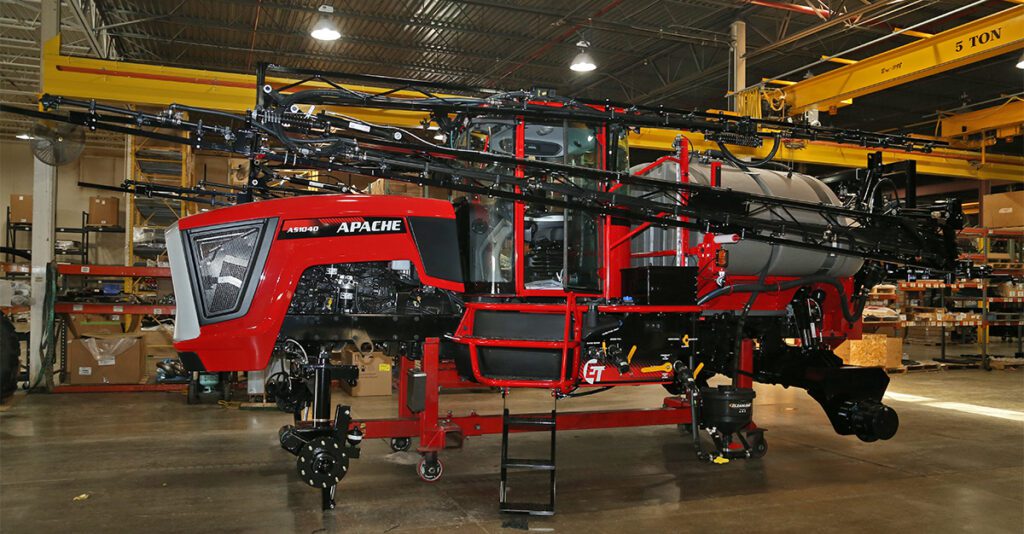 Job Description:
Apache Sprayers by Equipment Technologies is hiring Full-Time permanent employees to work day shifts in manufacturing and production positions at the Mooresville, Indiana plant.
Full-Time employees receive a generous benefits package, paid time off, and incremental pay raises. Starting pay is based on experience and skill level. For experienced manufacturing candidates the pay range is generally between $18.00 and $21.00 per hour. For entry-level positions with no manufacturing experience, the pay range generally starts at $12.00 to 15.00 per hour depending on related experience or other qualifications.
The hourly positions available at Equipment Technologies manufacturing are for farm sprayer component assembly. The production position is required to assemble the equipment or component part using the materials and tools provided in a predefined order and process. These positions may require the selection, manipulation, and attachment of parts onto the machinery or component using power or hand tools, hoists, or other equipment and machinery.

Job Requirements:
Self-motivated, willing, and able to work without supervision
Able to analyze and solve problems
Able to follow written and verbal instructions
Attention to detail
Interpersonal and communication skills


Willingness and ability to work on any assigned schedule, change shifts periodically, work more than 8 hours per day, and/or work overtime, while maintaining good attendance.

Ability and willingness to learn and follow safety rules and procedures. There may be periods when full-time hours are available and/or required. Overtime compensation will be awarded when applicable.

Ability to perform manual labor, standing and walking much of the time, and with a certain amount of manual dexterity (the ability to pick up, handle, and manipulate) parts and materials quickly and accurately. Use hand, power tools, or scanners to install parts on equipment or locate and obtain parts for customer orders.

Must be able to maneuver into, around, and about machinery or components on an assembly line, or warehouse when performing stock keeping duties. Tasks may require a certain amount of reaching, twisting, bending, and lifting. Some heavy lifting may be required depending on the position.


Apply Now for Manufacturing Positions
Simply complete this form and send your resume and or experience to adam.kivett@etsprayers.com to be contacted.
"*" indicates required fields