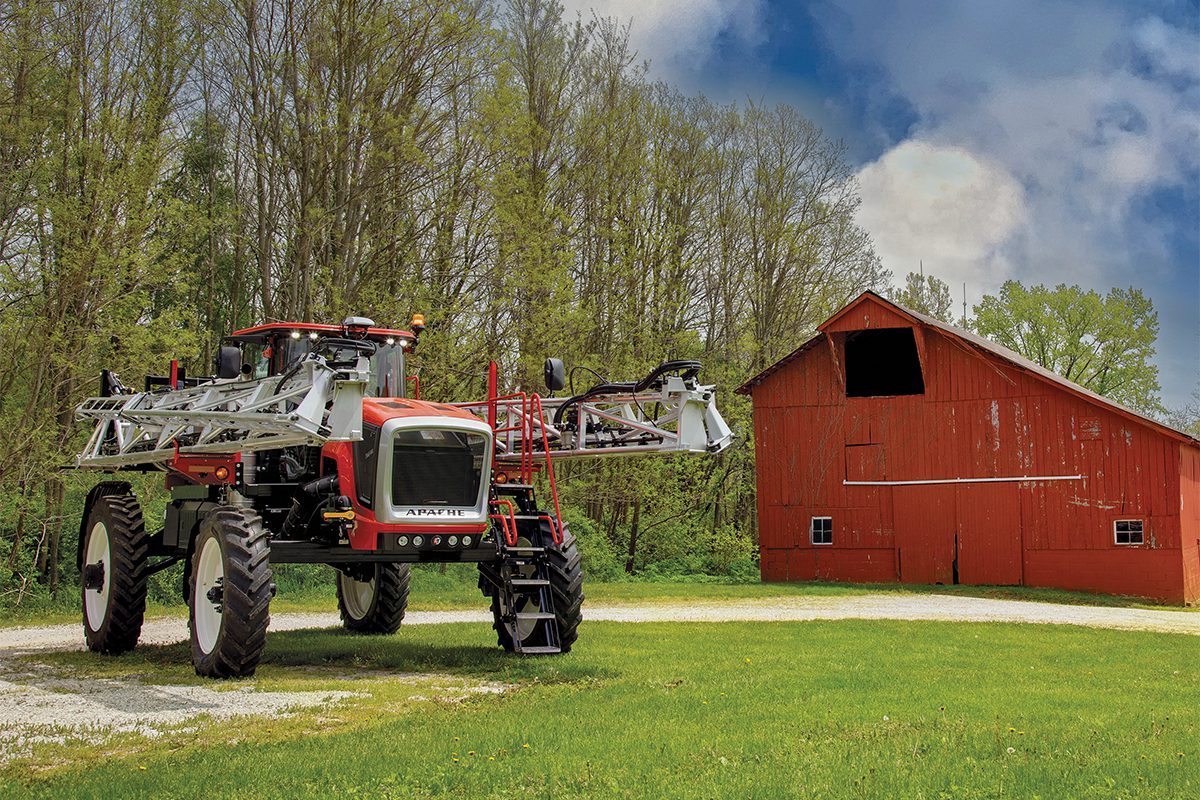 Our 1,000-gallon AS1050 sprayer is an ideal fit for most any farming operation. A durable ZF 6-speed power shifting transmission, equipped with a lock-up torque converter, doubles the engine's torque.
AS1050 Specs
Product Tank Capacity: 1,000 gallons

Weight: 21,500 lbs

Engine: Cummins Performance Series V, 225 hp

Transmission: ZF power shift 6 speed

Crop Clearance: 42″ Standard or 50″ Optional

Simply fill out the form for more information and a free, no-obligation quote.
An Ideal Fit
Best Selling Self-Propelled Sprayer
Just jot down your information to request your free, no-obligation field demo. You'll get to climb into the driver's seat and truly experience the power and performance of Apache Sprayers.
"*" indicates required fields