Speed, rough terrain, and objects that don't move—bring it on! Apache Sprayers NEW steel boom and common center rack, conquer the toughest field conditions.

Simply fill out the form for more information!
NEW Center Rack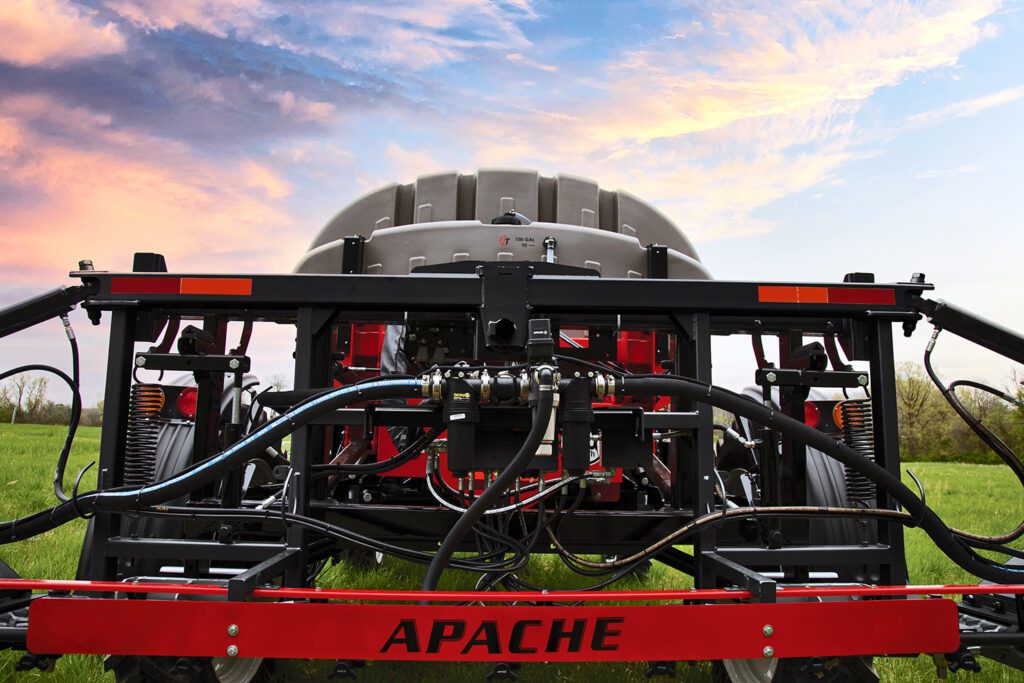 Designed for both the new steel boom and the Pommier aluminum boom. Either way, you choose, you get the best center rack we've ever experienced.
• Prevents boom strikes and improves operator ride.
• Controlled testing achieved a 100% reduction in ground strikes vs. the previous rack design.
• Adjustable hydraulic cylinder dampeners tailored for local conditions.
• Compatible with our boom leveling options.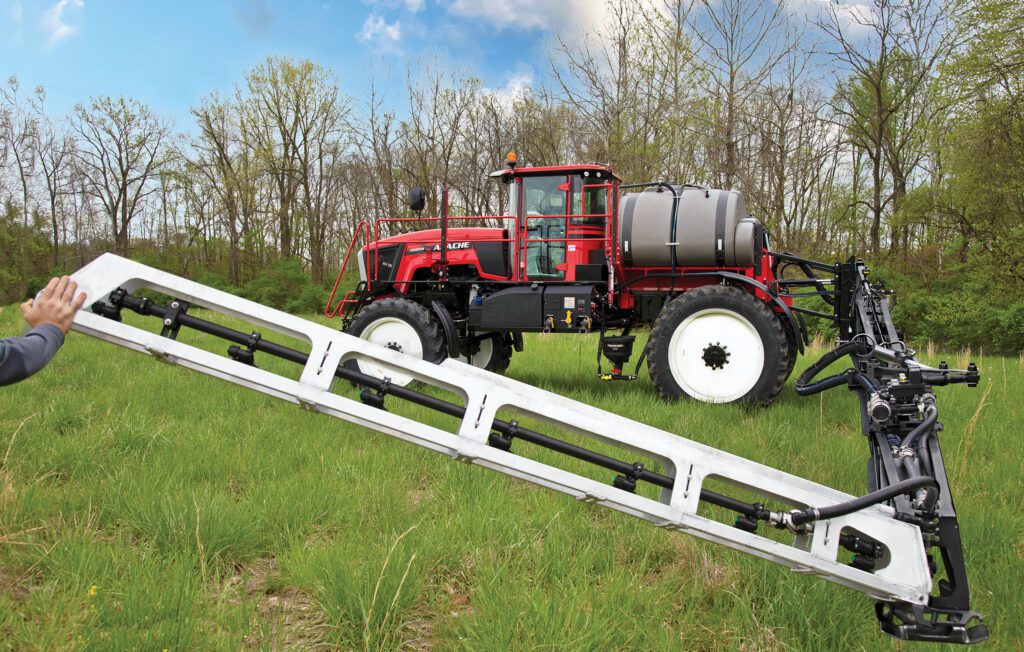 NEW STEEL BOOM WINGS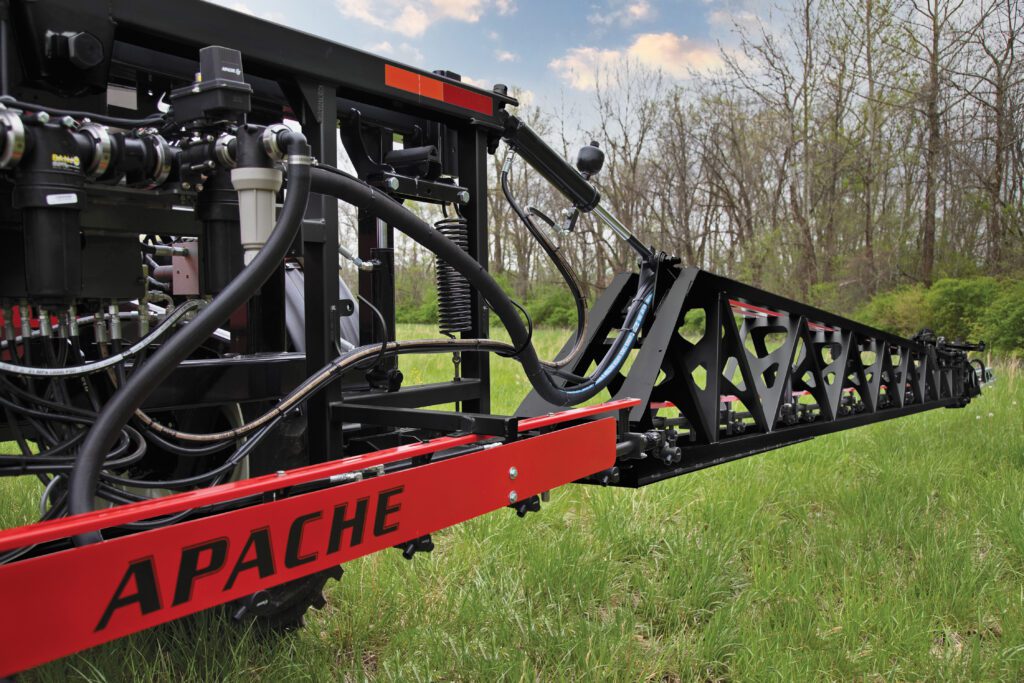 Structurally designed to withstand the demands of tough operating environments our new steel booms feature a unique mid-boom breakaway engineered to last the lifetime of the machine.
Available in 60/90 or 60/100 configurations

Intermediate steel boom breakaway with virtual maintenance-free components that are easily bolted on and off.