SPRAY FOR GAIN WITH APACHE SPRAYERS
Farm machinery are big-ticket items for any ag operation – and with bigger machines come hefty price tags. Of course, there are always exceptions to the rule. Apache Sprayers are favorites among profit-focused farmers who want the highest possible return on their investment.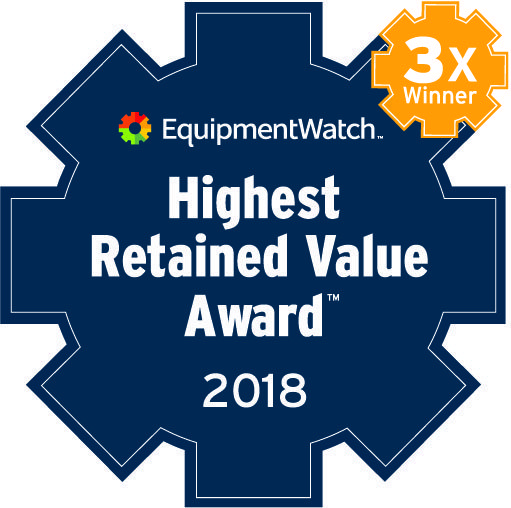 When it comes to self-propelled sprayers, Apache Sprayers deliver more boom for your buck. In fact, many farmers are shocked to learn the average purchase price of an Apache Sprayer is an average of $30,000 to $85,000 LESS than other self-propelled sprayers. Just because it is less, that doesn't mean Apache Sprayers can't do more. Pound-for-pound our machines will trek through tougher terrain and withstand the roughest conditions out in the field.
Additionally, no farm equipment retains more value. For three consecutive years (2016-2018), the Apache 1000 Series sprayer was recognized with the Highest Retained Value Award by  EquipmentWatch™. Ultimately, you pay less money up front and retain more value in the long-term.
"With an Apache Sprayer, we are putting around $55–65,000 a year back to our business' bottom line. And if I could get all of my equipment to return what my sprayer does, I'd be really good."
– Del Unger, Carlisle, Indiana
LIGHTWEIGHT FOR HEAVY PROFIT
Apache Sprayers are lightweight and agile by design, weighing 20,000 pounds on average—about 10,000 to 15,000 pounds less than comparable models minimizing the compaction on your soil for increased yield and reducing fuel costs for lower cost of ownership.
LOWER COST OF OWNERSHIP
Apache Sprayers are engineered to save you money. Our simple mechanical drive transmission reduces overall service and operating costs compared to competitive hydrostatic sprayers. Plus, Apache Sprayers are designed with common components across multiple models. That means Apache owners don't pay for us to manufacture, warehouse and ship lots of different parts for various sprayer models.