$3 AN ACRE? APACHE SPRAYER OWNERS ARE DOING IT!
Apache Sprayers are favorites among profit-focused farmers who want the highest possible return on their investment. But don't just take it from us, take their word for it.
"I'd say it cost me about $3 an acre to operate my own sprayer. The break in chemical price [compared to custom applicators] pretty much pays for the sprayer itself."
– Jon Lofgreen (Norton, Kansas)

"The dependability, the pricing and the serviceability of (Apache Sprayers) — it's the complete package. It was a no brainer to me. Our custom applicators were in the $5-$7 per acre range. We're comfortably underneath $3 per acre with our Apache Sprayer and that would be a high number for me."
– Pervis Ellis (Harrisburg, Illinois)
WHY APACHE SPRAYERS?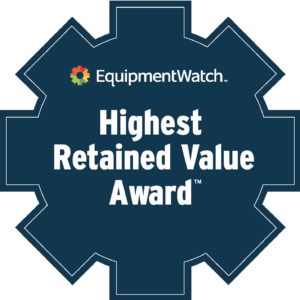 Best price, best value. The average price of an Apache is $30,000-$85,000 less than competitive sprayers, and they're built to last. The Apache 1,000 Series sprayer is a 3x consecutive winner of the Highest Retained Value Award by EquipmentWatch™.
Industry's best warranty. Enjoy a two-year bumper-to-bumper and five-year limited warranty. No other company stands behind their machines like Equipment Technologies.
Endless independence. Say goodbye to custom applicators and their waitlists. Spray when you want.
Simple maintenance. Apache Sprayers are engineered to be simple to run and easy to maintain.
Lighter than the competition. Soil compaction is killer. Our machines are 30%-50% lighter than other self-propelled sprayers on the market.
Ultimate in-cab visibility. Our unique cab design gives you a 360-degree view so you can see the front tires from the driver's seat.
Innovative 2019 sprayer line-up. Our newest models feature a streamlined one-piece hood, positive-position joystick and cutting-edge precision technologies like Raven Hawkeye, RS1™ Advanced Steering, AutoBoom XRT and the Viper 4+. Get 24/7 customer assistance and live machine share support with your dealer or ET technician with In-Cab Remote Support.