Apache Sprayers are the best sprayers on the planet. But, don't take our word for it. Read and watch real customers' Apache Sprayer reviews and testimonials below that showcase why these farmers believe their Apache Sprayer is making an impact on their farm and bottom line.
APACHE SPRAYERS ARE AFFORDABLE
"We've sprayed with Apache since 2005 and really like the mechanical drive. Apache Sprayers are so much lighter than all the other sprayers, which is a big advantage in wet conditions. Apache Sprayers are more affordable and the ROI is better than almost everything else on the farm."

— Harvey Wildman, Minnesota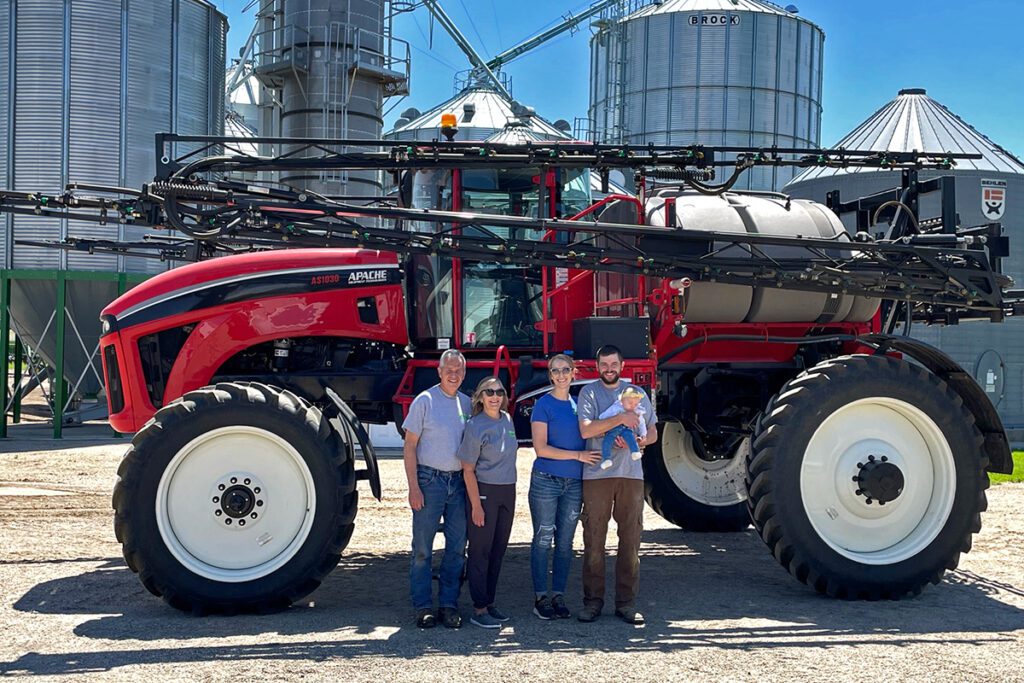 APACHE SPRAYERS ARE RELIABLE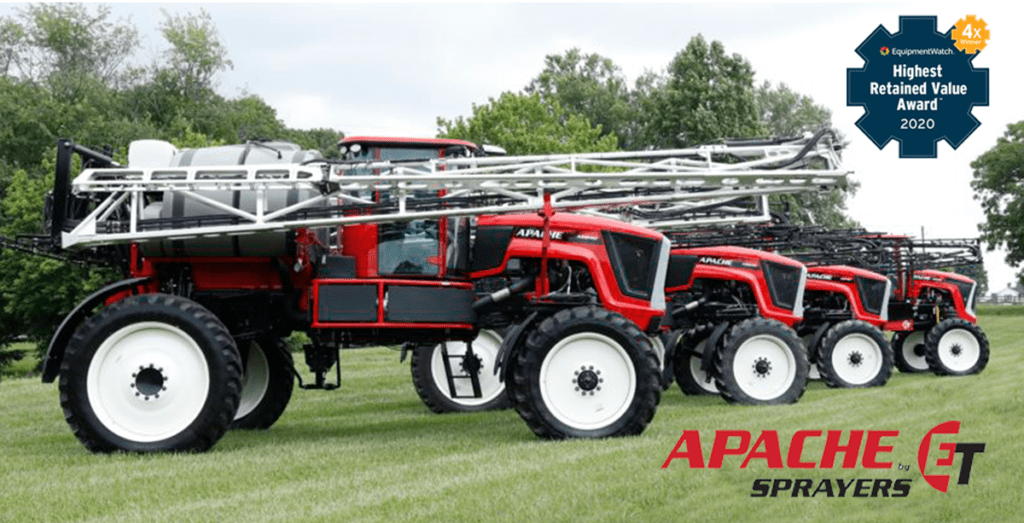 "I think the retained value just goes to show how well these machines can hold up and how long they'll last. I've kept track of how much my machine is worth today, and actually, I could sell it for about $20,000 more than what I bought it for three years ago." – Jared Wagner (Danville, Iowa)

– Jared Wagner, Danville, Iowa
Some farmers are skeptical when they learn that the average purchase price of an Apache Sprayer is on average, $30,000-$85,000 LESS than other self-propelled sprayers. How do we make Apache Sprayer ownership possible without sacrificing the quality craftsmanship of our machines?
Common component parts across every Apache Sprayer model result in direct-to-consumer price savings.
Mechanical-Drive Transmission saves on overall service and operating costs by fixing it yourself.
Fuel Efficient: With an Apache self-propelled sprayer, you can save precious tractor hours and reduce fuel resources.
Best Warranty: We back it up with the industry's best 5-year limited warranty — that's just how confident we are in our sprayers.
According to a statistical analysis conducted at the Indiana University Kelley School of Business, the Apache 1000 Series Sprayer retains an average of 72% of its value after five years — one of the best in the farm equipment industry. In fact, EquipmentWatch™ recognized Apache Sprayers as the "Highest Retained Value" for three consecutive years (2016-2018).
Want to learn more about the reliability of Apache Sprayers? Go here.
APACHE SPRAYERS ARE EASY TO OPERATE AND MAINTAIN
"As far as sprayer maintenance requirements, I would say (the Apache Sprayer) is simple. You've got your engine, your transmission, and your rear end. Simply grease and oil and it's good to go."

– Nate Kuntz (Covington, Ohio)
Ask our customers why they run with Apache Sprayers, and most times you'll get a one-word answer: simplicity. Many Apache Sprayer reviews highlight how each machine is simple to operate and even easier to maintain. Spending less time working on your machine and more time in the fields.
Want to learn more about the easy maintenance of Apache Sprayers? Go here.
CUSTOM APPLICATIONS CAN COST MORE THAN YOU KNOW
"I get to spray when it needs to be done. I'm not sitting there (when a custom applicator says), 'Oh, we'll be there this afternoon,' and they get there a week later. That's why I bought my first Apache. I couldn't get it done when I wanted it done."

— John Zupancic (Morgantown, Indiana)
"With custom application, a lot of the time there's a 30% charge on top of what I can get wholesale chemicals for, so the break in chemical price about pays for the sprayer itself." — Jon Lofgreen (Norton, Kansas)
Sometimes custom applications are only as good as your placement on their list of fields to spray. Owning a self-propelled Apache Sprayer ensures your fields get sprayed in a timely manner, gives you control over the types and variable rates of chemicals that are sprayed and saves you money while doing it.
Want to learn more about spraying on your own time? Go here.
APACHE SPRAYERS HAVE AN UNHEARD-OF WARRANTY POLICY
"It's just one of those things that, you know, a five-year warranty…that's unheard of in the industry. They've got that much confidence in their machines." — Pervis Ellis (Harrisburg, Illinois)
Every Apache Sprayer that rolls off the assembly line come with a five-year limited warranty — the best in the industry. Equipment Technologies (ET) is the only manufacturer with full-machine coverage for the first two years (less than 1,000 hours).
Want to get the full 5-year warranty details? Go here.