Our new Apache line-up boasts best-in-class precision Ag from Raven Industries and CapstanAG along with proprietary innovations. Browse Apache Sprayers 2021 Precision Ag below, then take a look at our new model year lineup featuring new option upgrades. And while you're here go ahead and reserve your free field demo.
IN-CAB PRECISION AG SUPPORT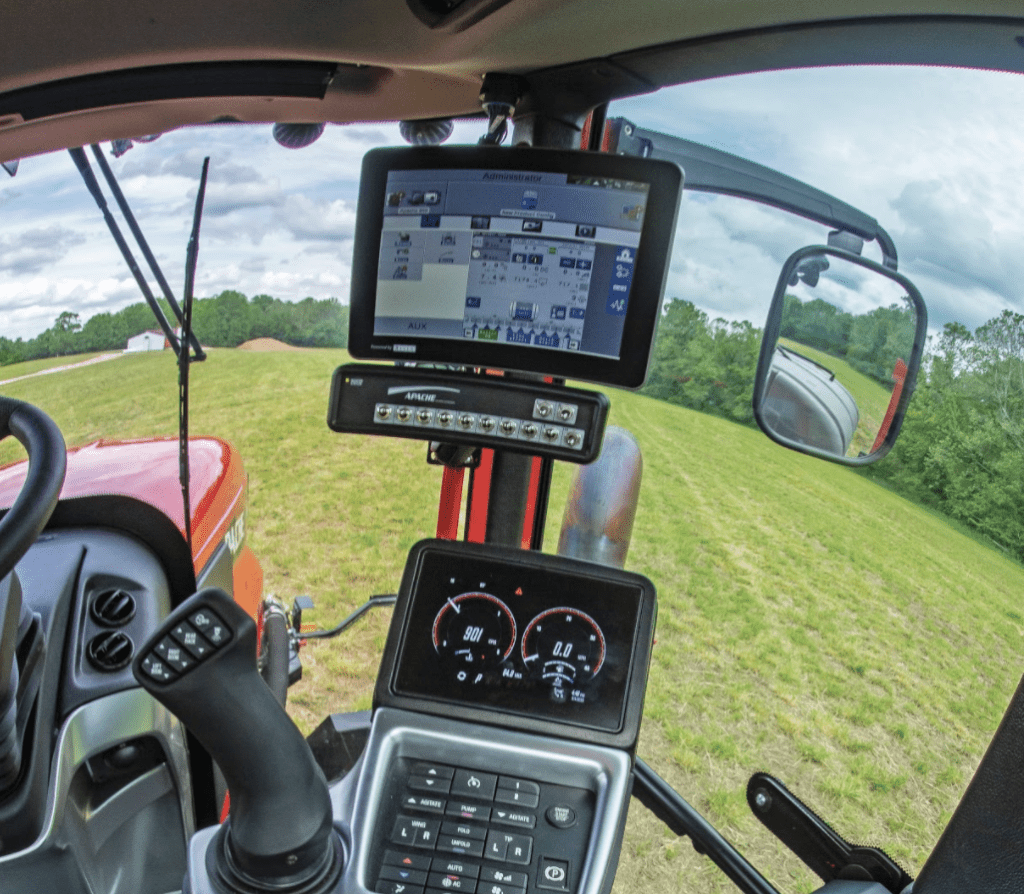 VIPER® 4+ IN-CAB Remote Support
When you need support, you can depend on Apache Sprayers precision packages to connect you quickly and securely to the experts. The factory-installed VIPER® 4+ IN-CAB Remote Support allows Apache Sprayers specialists to securely connect to your sprayer within minutes to help you wherever you are located.
Viper 4+ integrates with Raven's full line of products into one networked platform that offers a capacitive touchscreen and an intuitive, tablet-style interface with swiping features and horizontal or vertical orientation.

Learn how Apache Sprayers IN-CAB Remote Support works.
---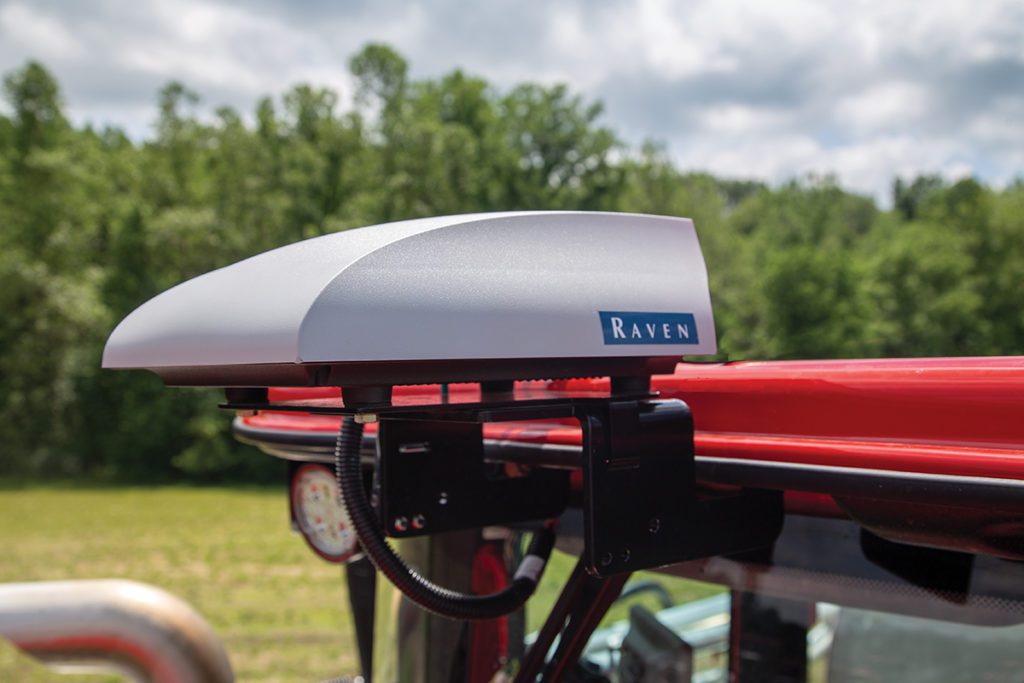 RS1® ADVANCED STEERING
RS1 is Raven's fully scalable GPS solution that combines autosteer, GPS, and Slingshot® into one intuitive, easy-to-use unit. Incredible accuracy at both high and low speeds with quick line acquire improves efficiency and gives you the power to cover more acres in a day.
---
PRECISION AG BOOM CONTROLS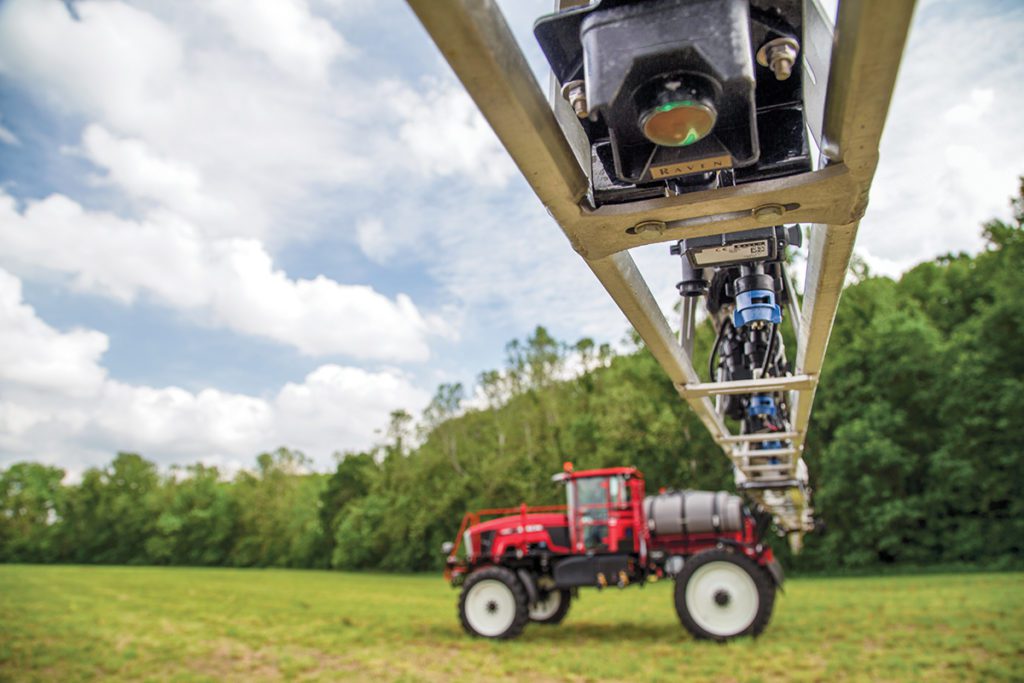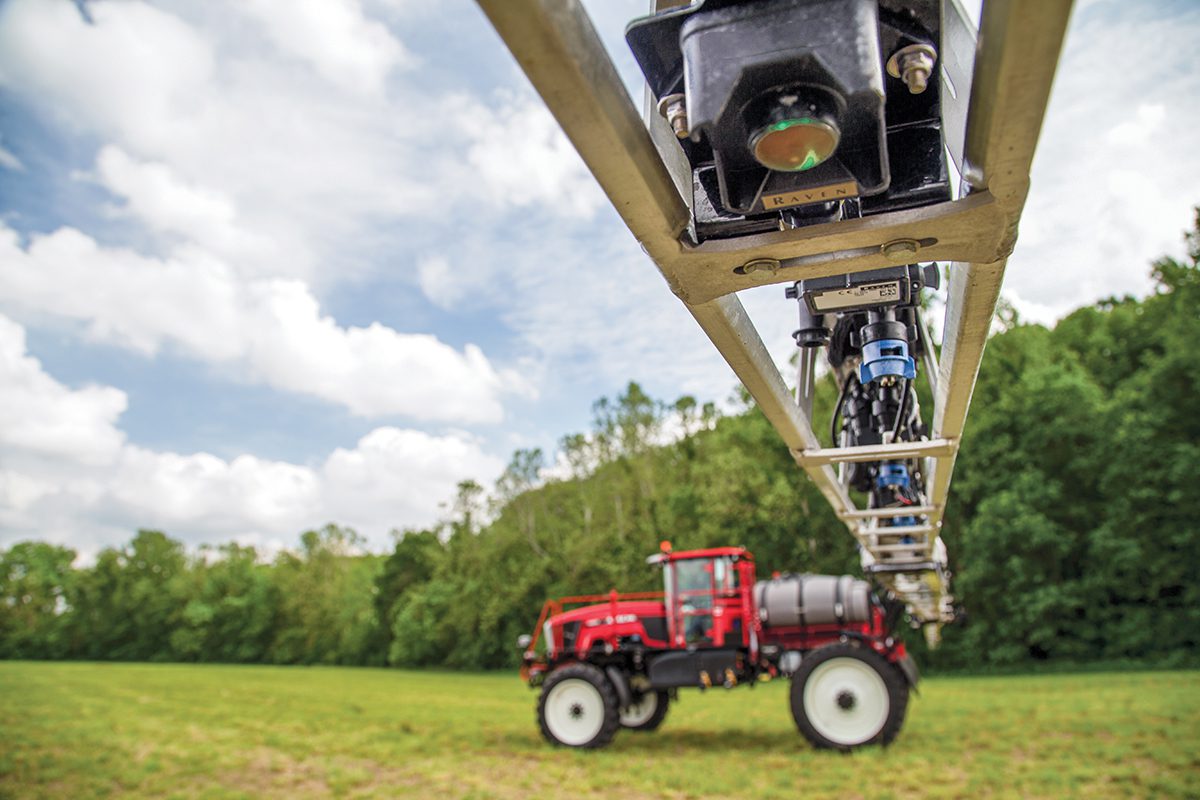 AUTOBOOM® XRT
Raven's latest advancement in boom control. The new radar sensor technology uses simultaneous ground and canopy detection
to maintain optimal spray height for maximum product efficacy. Pressure-based control allows for smooth movement and quicker reaction time, while center rack stability technology with optional dampers gives the operator complete control, maximizing boom life.
---
---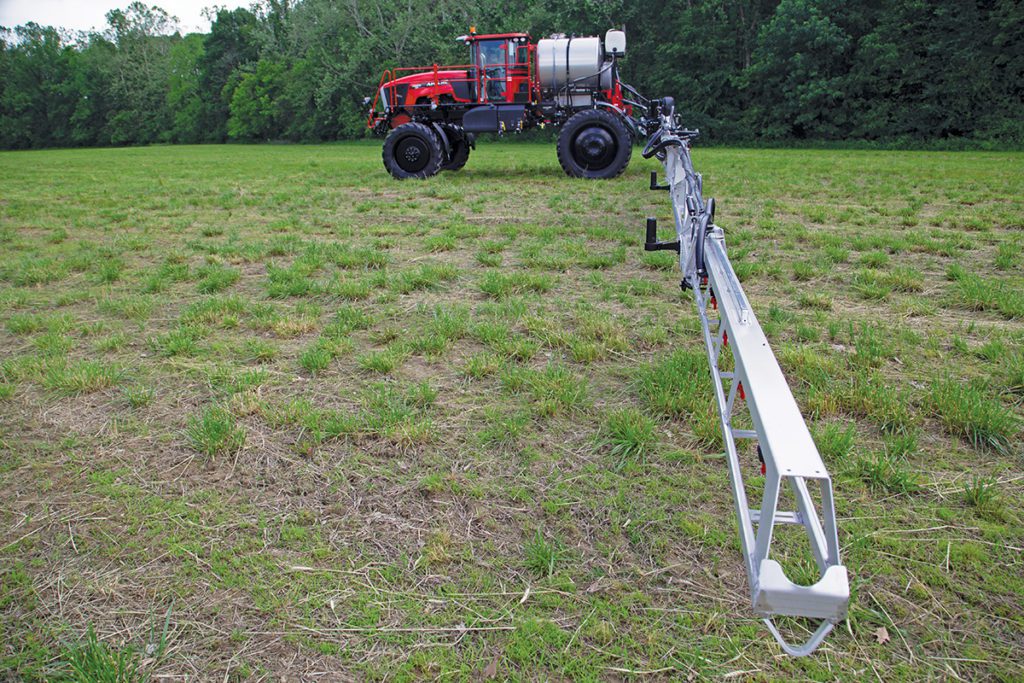 UlTRAGLIDE
Take advantage of Raven's ultrasonic sensors that gauge the distance to the ground with this fully-loaded boom height control system that's ideal for pre- and post- emergence applications. Includes a center rack control that makes it easy to return to spray and transport modes.
---
PRECISION AG NOZZLE CONTROLS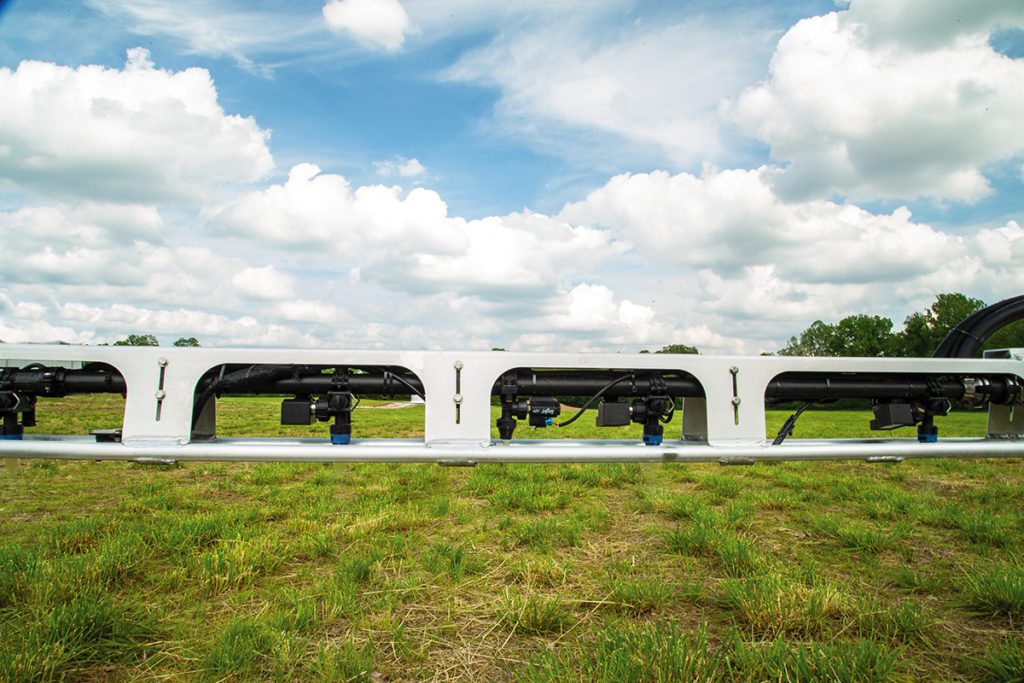 Hawkeye 2®
Precision and durability like never before. This pressure-based product control system from Raven allows for exact sprayer application in a variety of conditions, reducing spray drift and getting the most out of every nozzle. Each nozzle is controlled by its own individual pulsing valve, giving you a consistent spray pattern as speed and conditions change.
---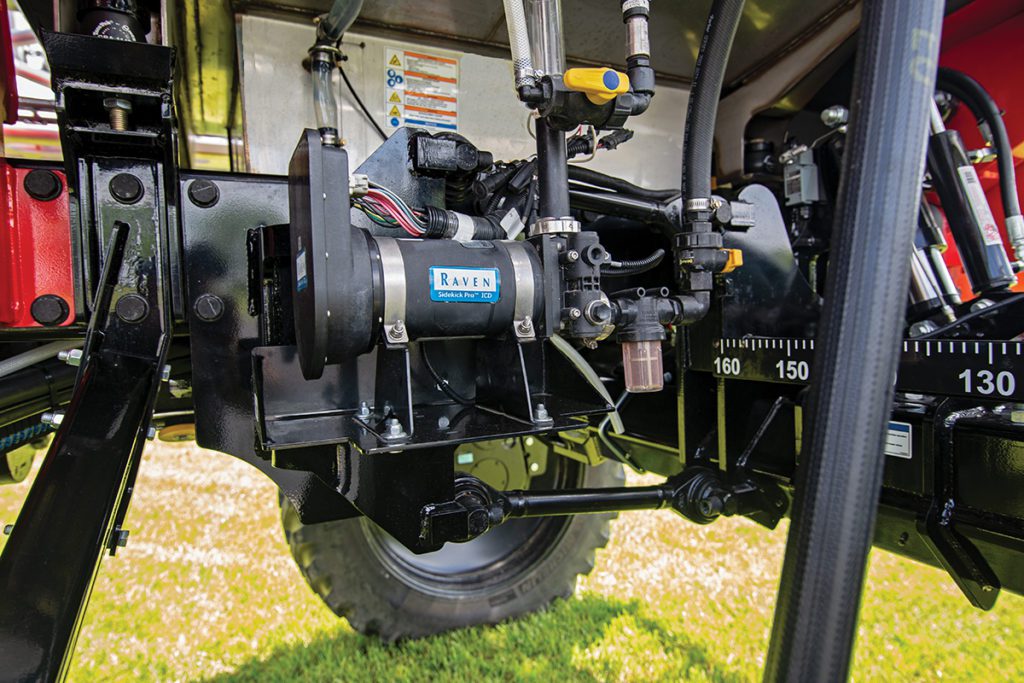 Sidekick Pro® Chemical Injection (Available on AS Series)
No tank mixing required and with the industry's first automatic calibration feature, you are ready to go in minutes. This simple system boasts greater precision, higher yields and unrivaled efficiency. Raven's Sidekick Pro direct injection systems help you save time and money on applications of herbicides, insecticides, drift agents and nitrogen stabilizer.
---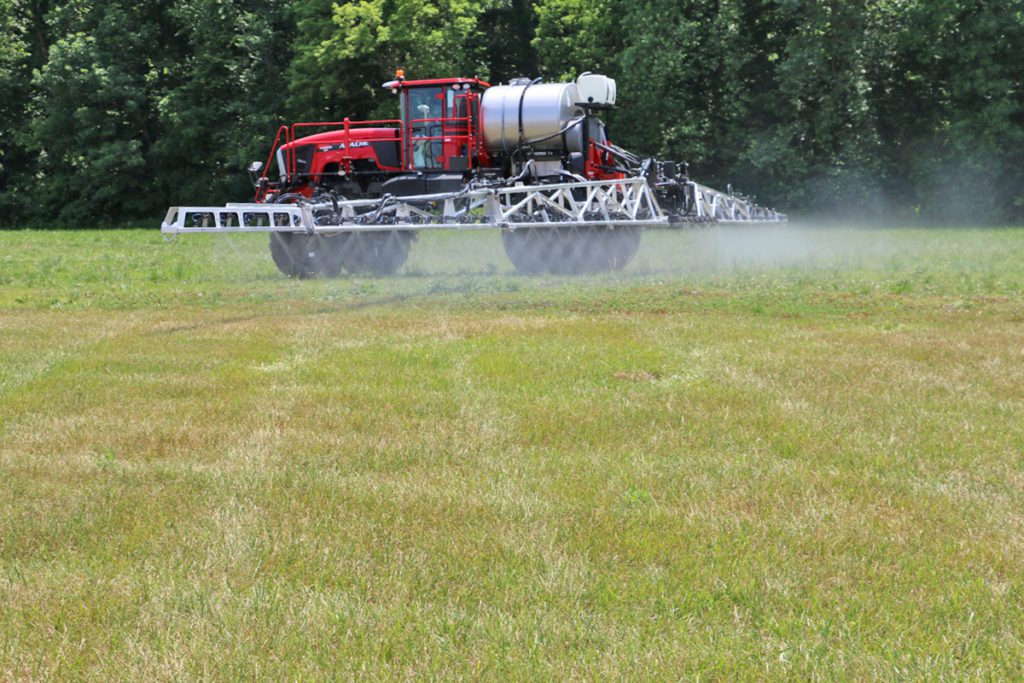 CAPSTAN AG PINPOINT® II and EVO® SPRAY SYSTEMS
Maximizing efficiency through increased accuracy. Factory-installed PinPoint II and EVO systems control flow or pressure at the nozzle. Together with individual nozzle boundary control, they provide an accurate and repeatable application to achieve the desired coverage.
---
Innovation is not just a passion; it is a promise. Our unwavering commitment to farmers and our relentless dedication to engineering advancements- based on customer feedback- is what goes into every Apache we build in Mooresville, Indiana.
---
Need something else?