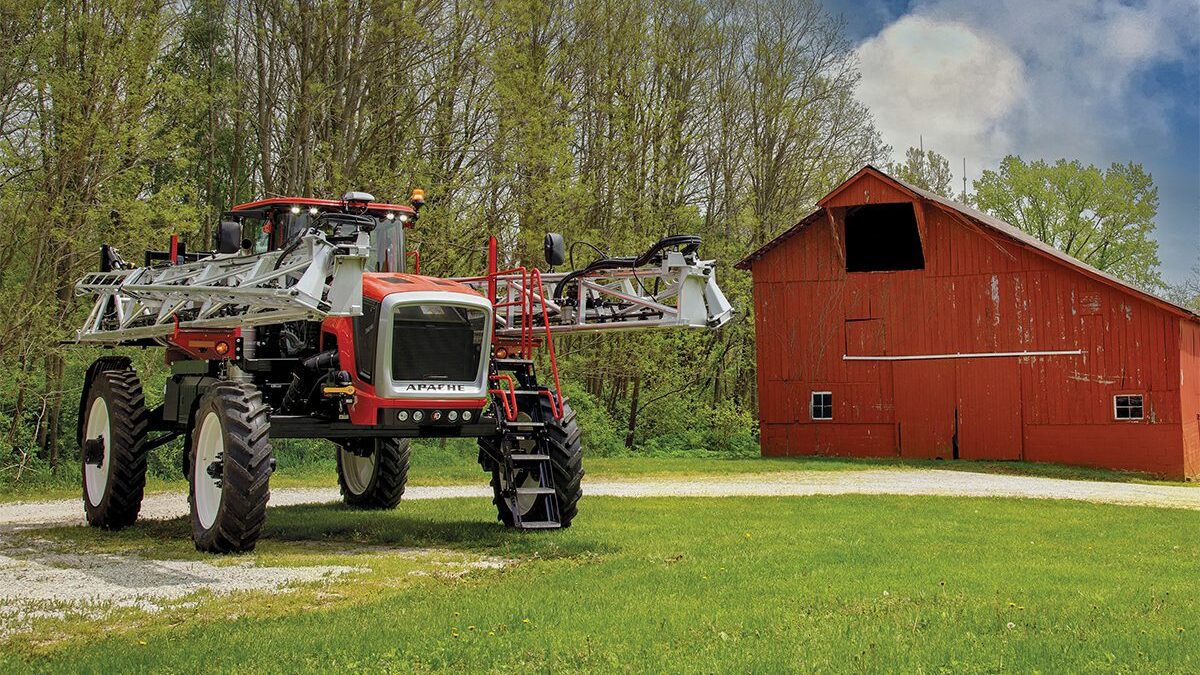 Reduce Input Costs, Increase Crop Yields and Generate Impressive ROl With 2023 Apache Sprayers.
Why the MY23 Apache sprayers are perfect for growers like you:
1. Cut down on soil compaction
Lightweight sprayers & Larger Booms
2. Spray on any terrain
Built for challenging soil conditions
3. Power-to-the-Ground
90% horsepower gets transferred to the ground
4. Reliable Mechanical Drive
Reduced downtime during crucial spray periods
5. Better Ergonomics & Comfort
Enjoy a smoother, quieter ride
6. Industry-best warranty
Comes with a five-year limited warranty
7. Proven value
4-time winner of the "Highest Retained Value" award
8. Top-notch Road Speed
Cover more ground in smaller spraying windows
---
Why Customers love Apache Sprayers:
Apache Sprayers are simple, durable and deliver the highest return on investment.
Don't just take our word for it. Apache Sprayers owners say it best: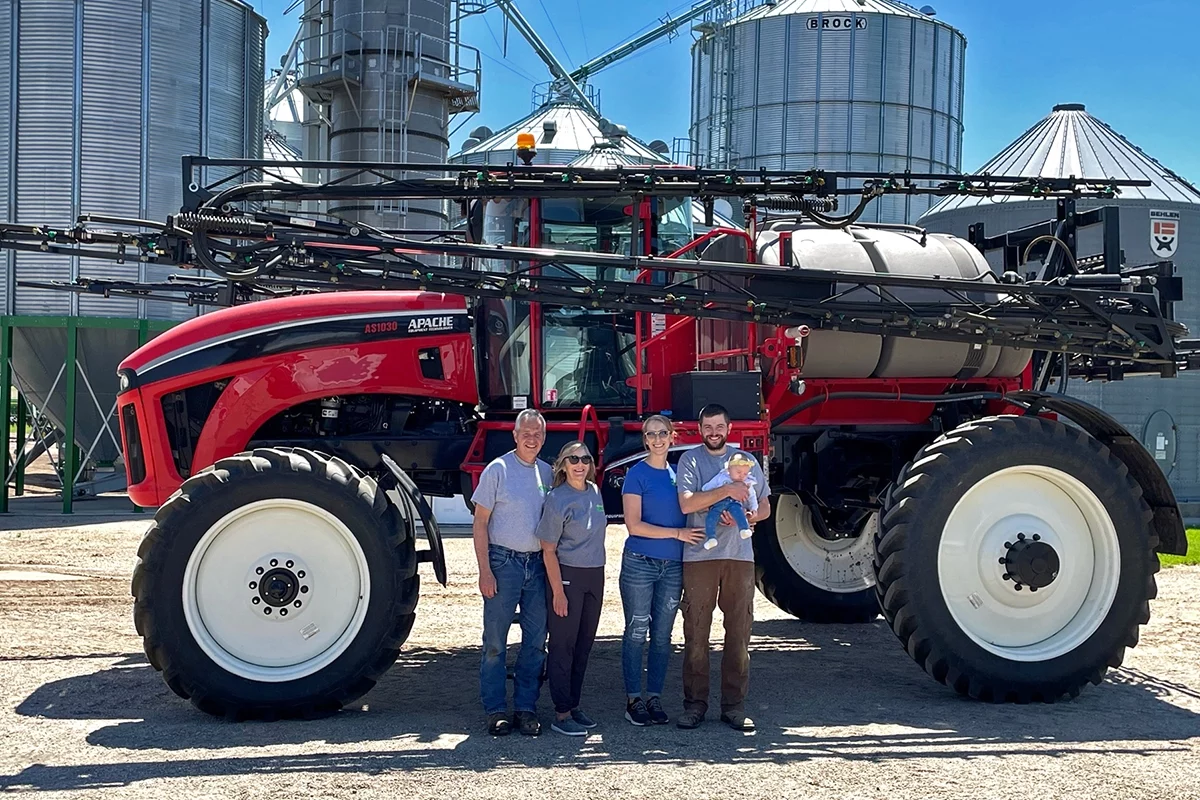 We've sprayed with Apache since 2005 and really like the mechanical drive. Apache Sprayers are so much lighter than all the other sprayers, which is a big advantage in wet conditions. Apache Sprayers are more affordable and the ROI is better than almost everything else on the farm.

Harvey Wildman, Minnesota
We've been happy with Apache! They are well-built, easy to maintain and simple to run. Plus, each one of our sprayers had some new model improvements along with size upgrades. We are on our 3rd machine and the new one is just as simple as our first 2001 model.

Dean Atkins, Illinois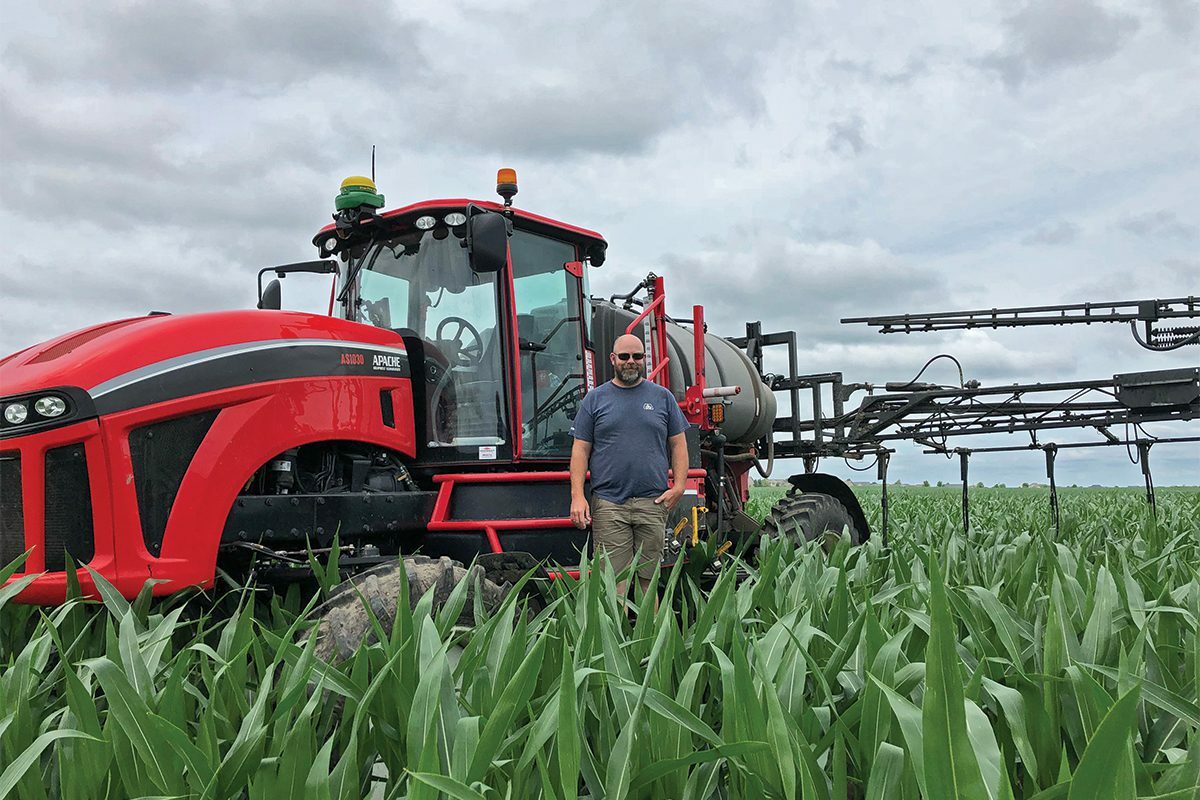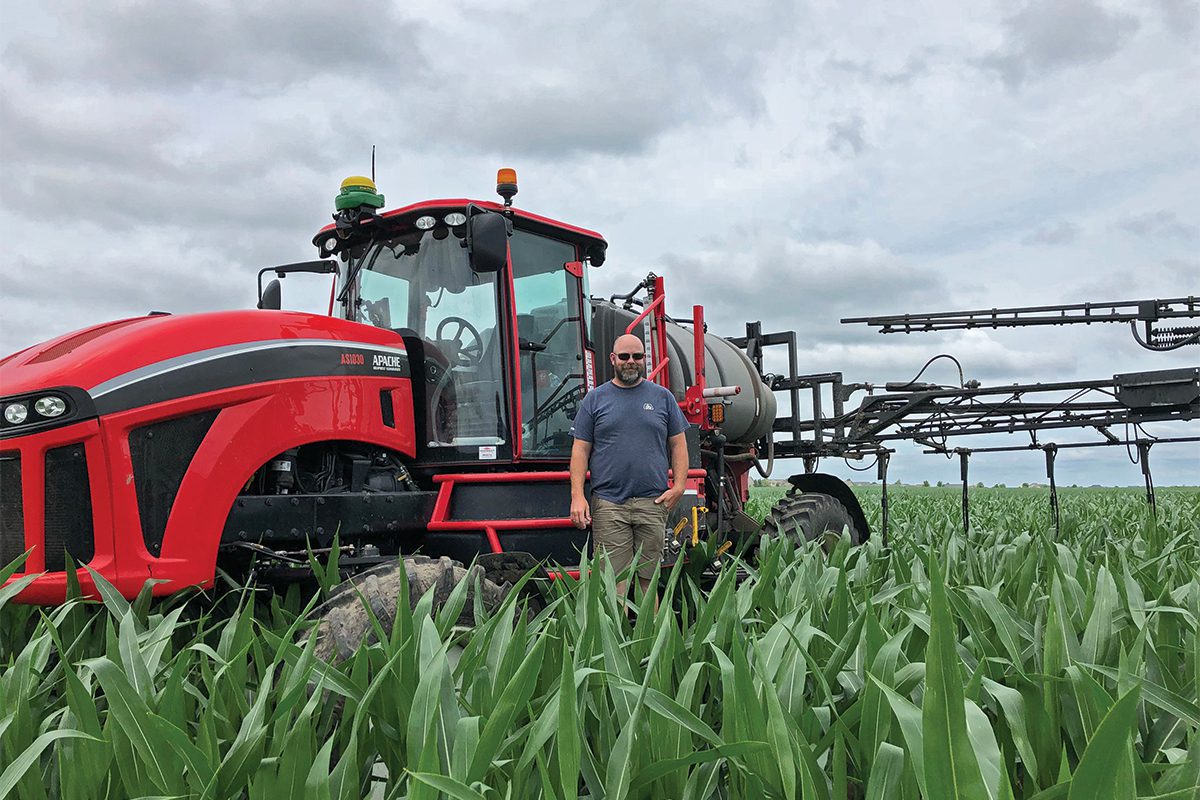 I have been an Apache owner for over 20 years and on my third model. Absolutely satisfied with all aspects of the machine. My dealer provides super service and parts.

Christopher Kiminer, Michigan
Having my own sprayer allows me to apply when I need to and when I want to. It saves me a lot of money.

Tom Linthicum, Maryland
Apache sprayers are a very simple and a cost effective way to cover a lot of acres. Any issue I've ever had with my sprayer has been fixed easily or updated to the newest part

Justin Schwieterman, Indiana
Very low maintenance cost and operational cost. They do the job and don't break the bank getting it done.

Jim Latrace, Canada
---
Speed, rough terrain, immovable objects—bring it on!
Apache Sprayers New Model Year 2023 features ALL-NEW steel booms with a common center rack, to conquer the toughest field conditions.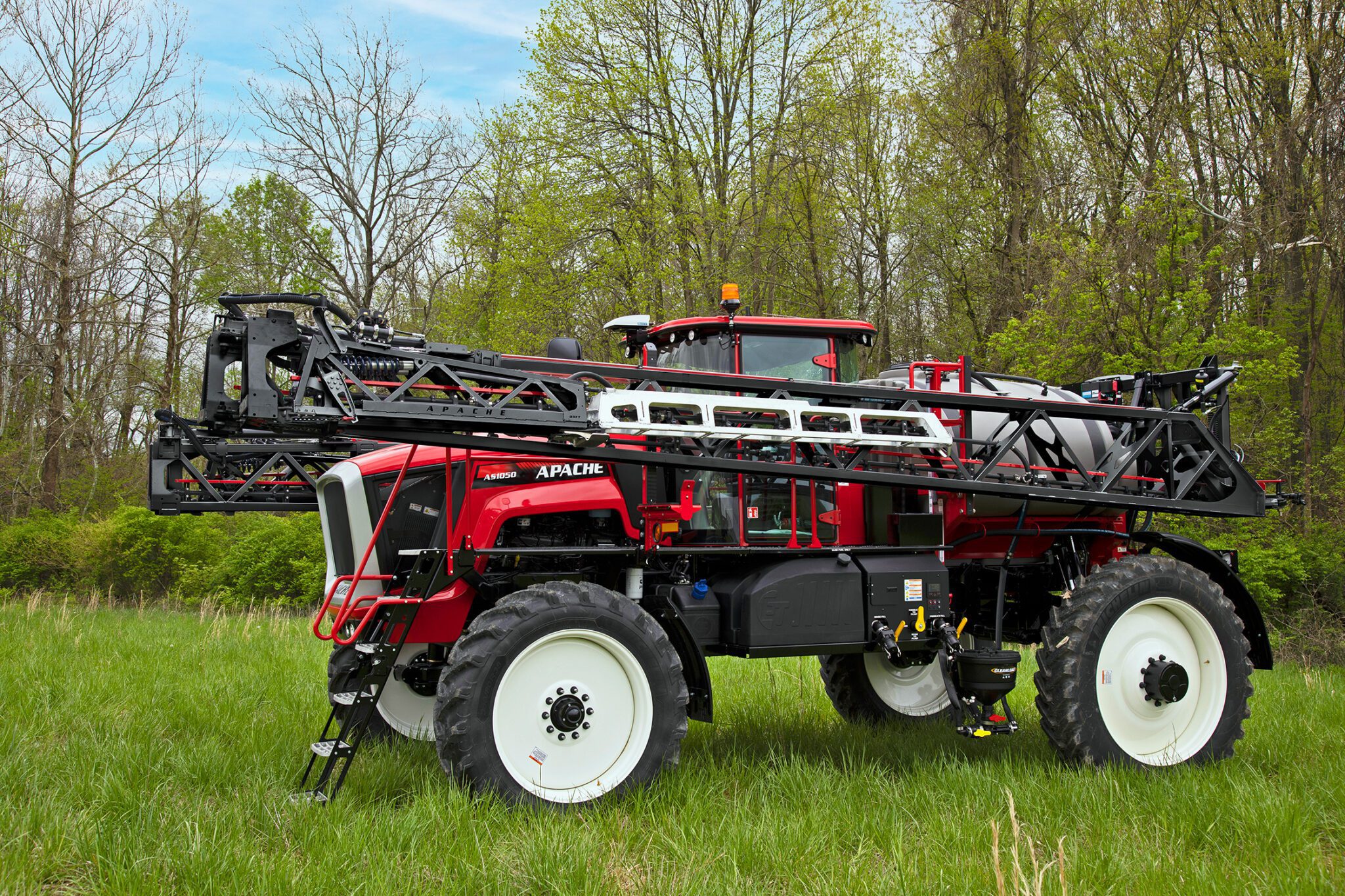 New Steel Boom Wings
Designed to withstand the demands of tough operating environments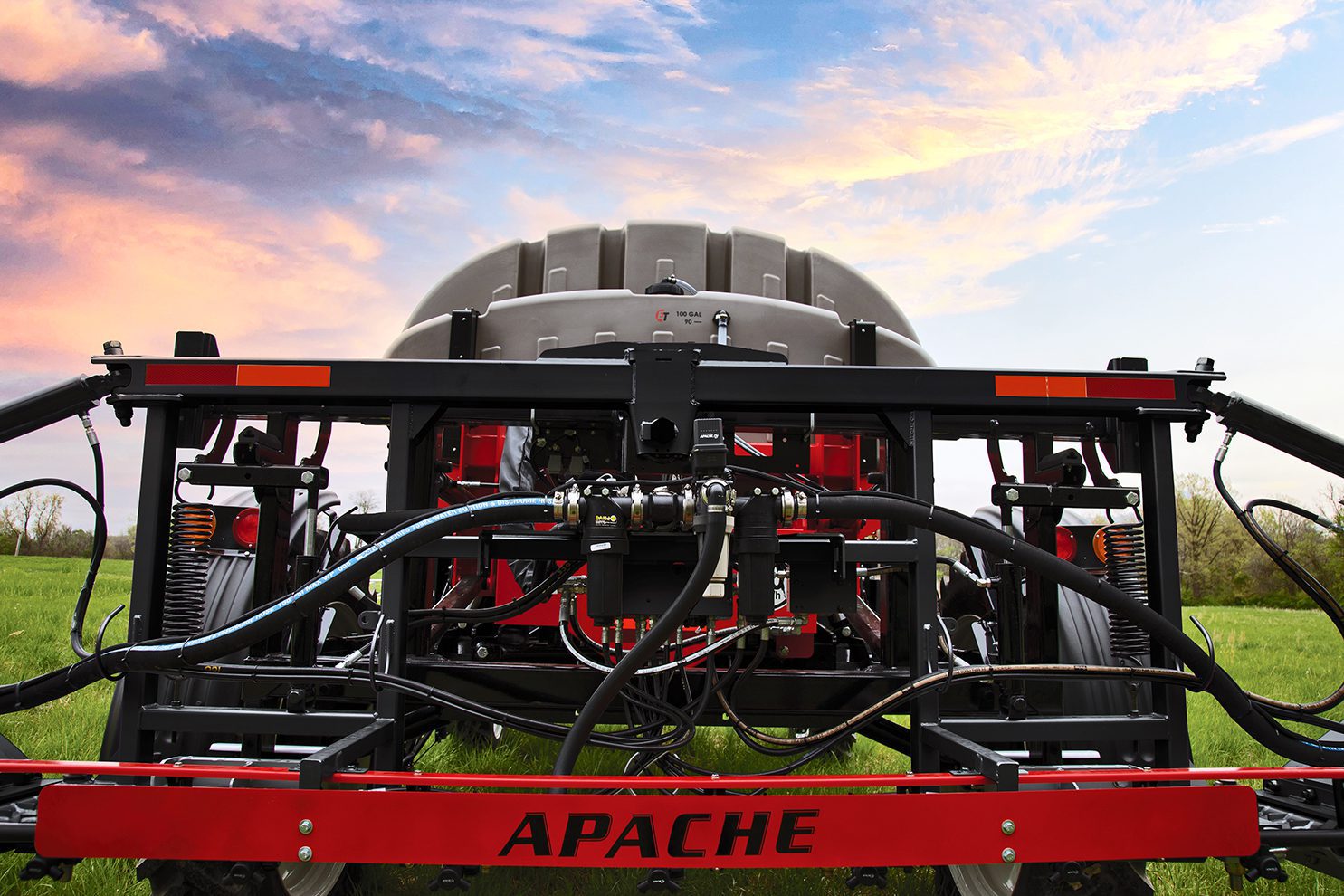 New Common Boom Rack
Prevents boom strikes and improves operator ride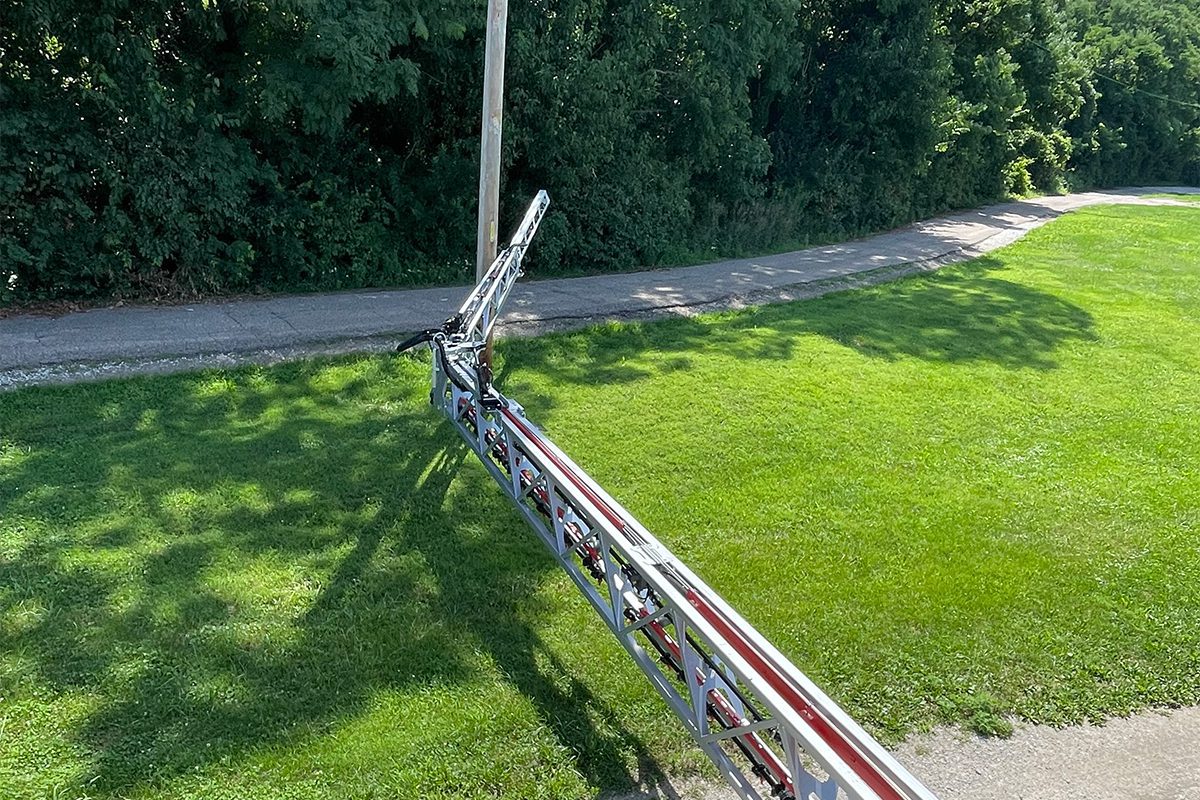 Mid-Boom Breakaway
Features a three-axis, self-resetting system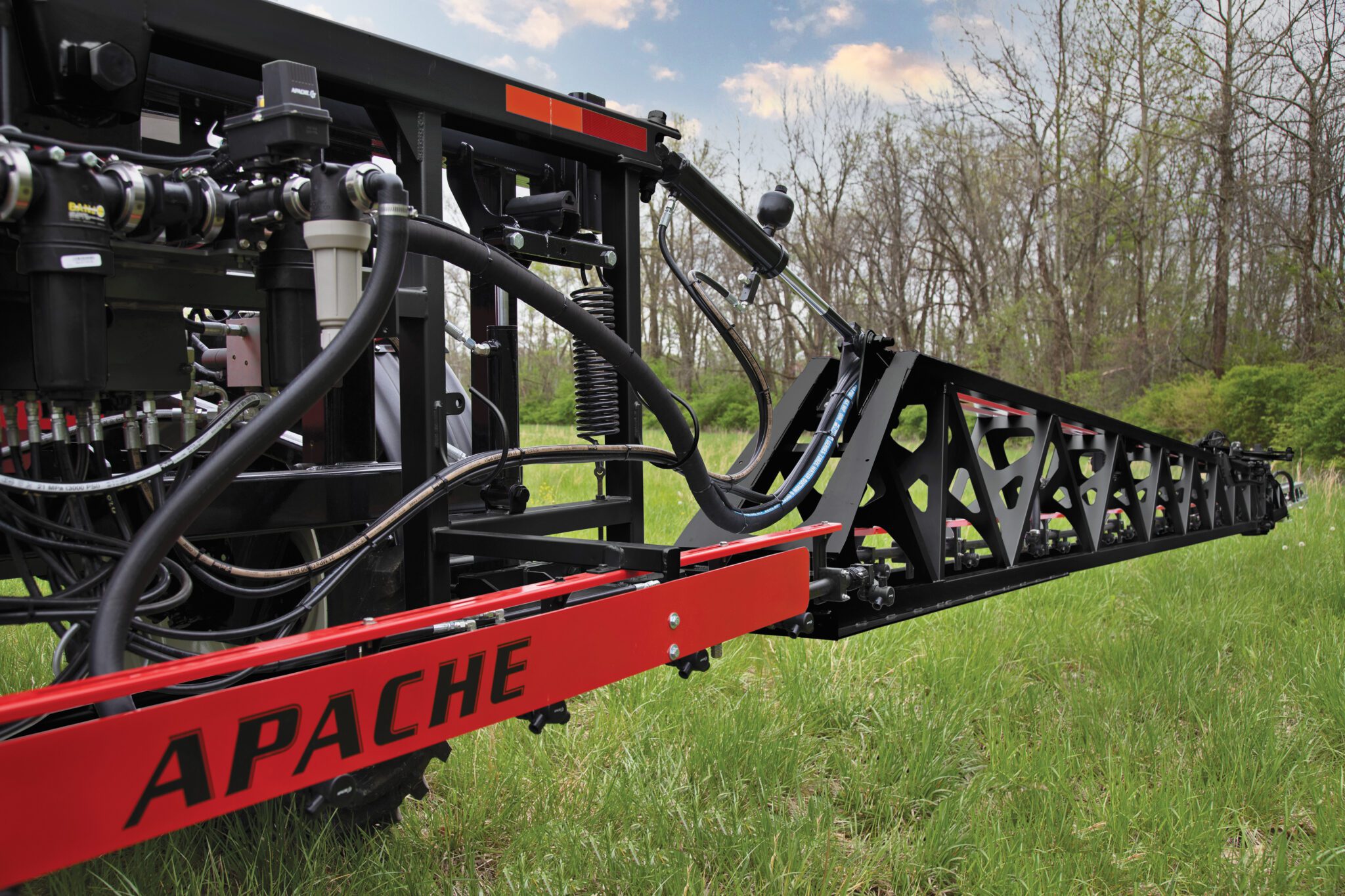 New Rack Suspension
Keeps your boom tips out of the dirt
---
Meet the 2023 Lineup
Explore our all-new model year 2023 farm sprayer lineup and contact us to learn more.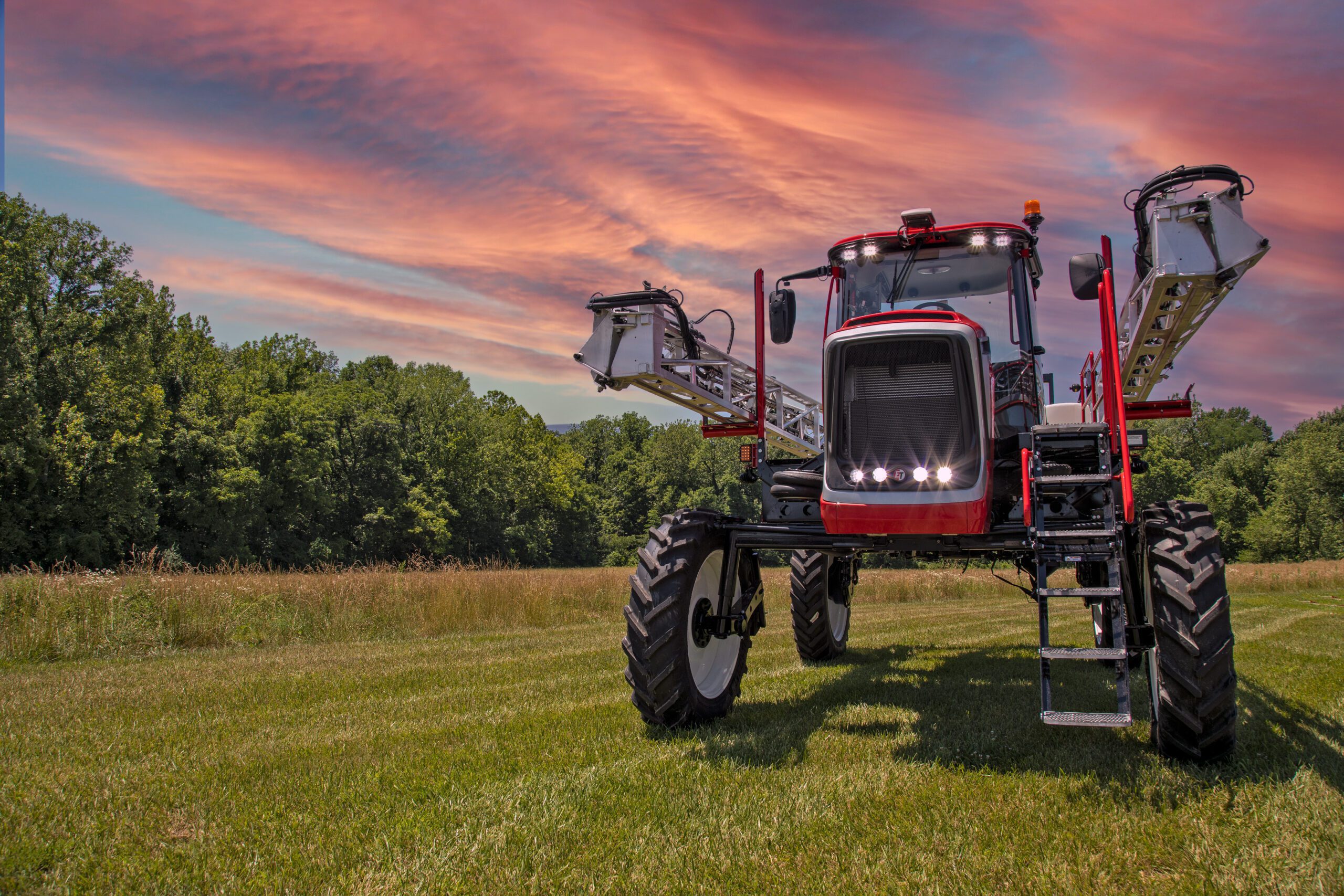 AS650
650 gal
16,900 lbs
163 hp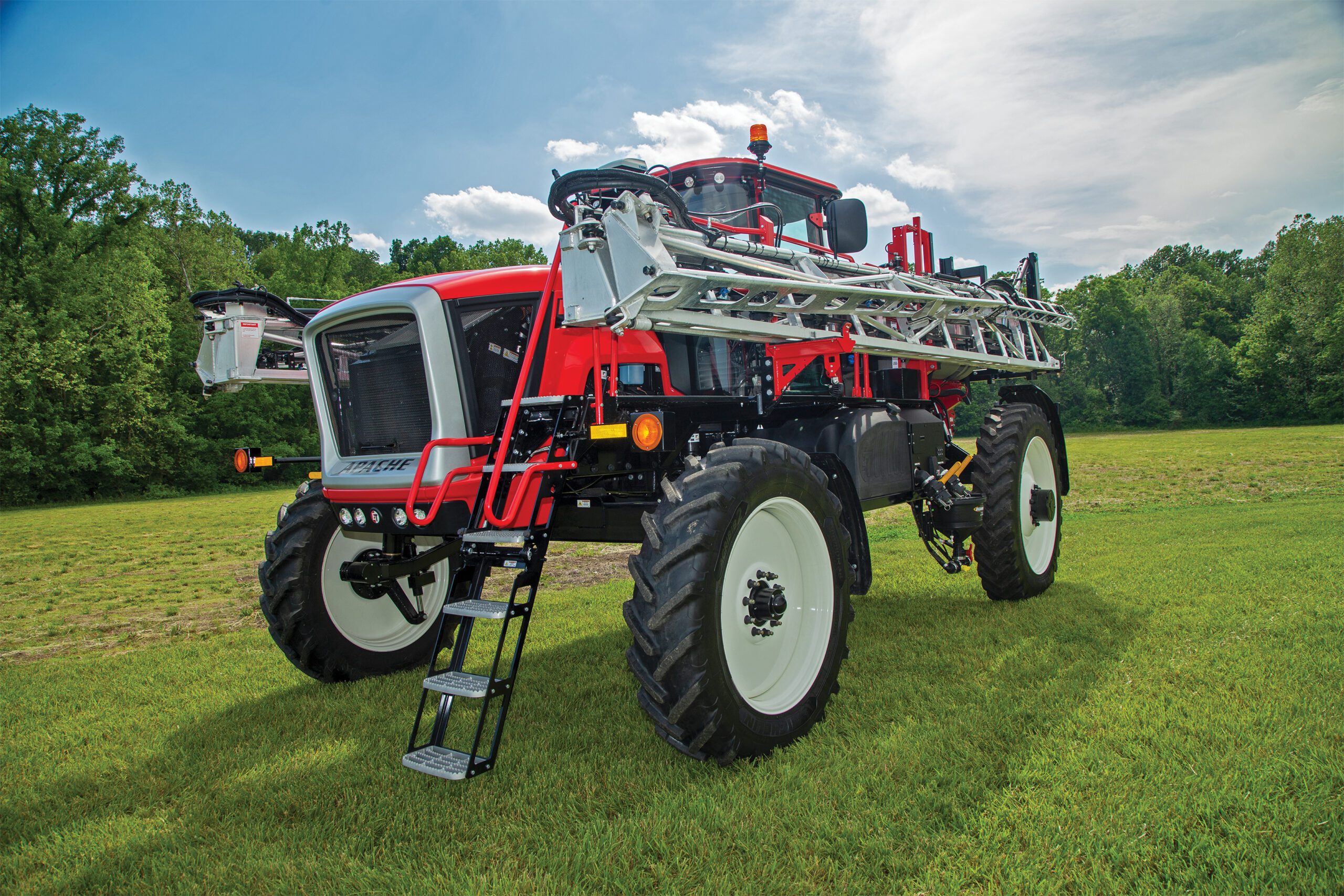 AS850
800 gal
18,400 lbs
200 hp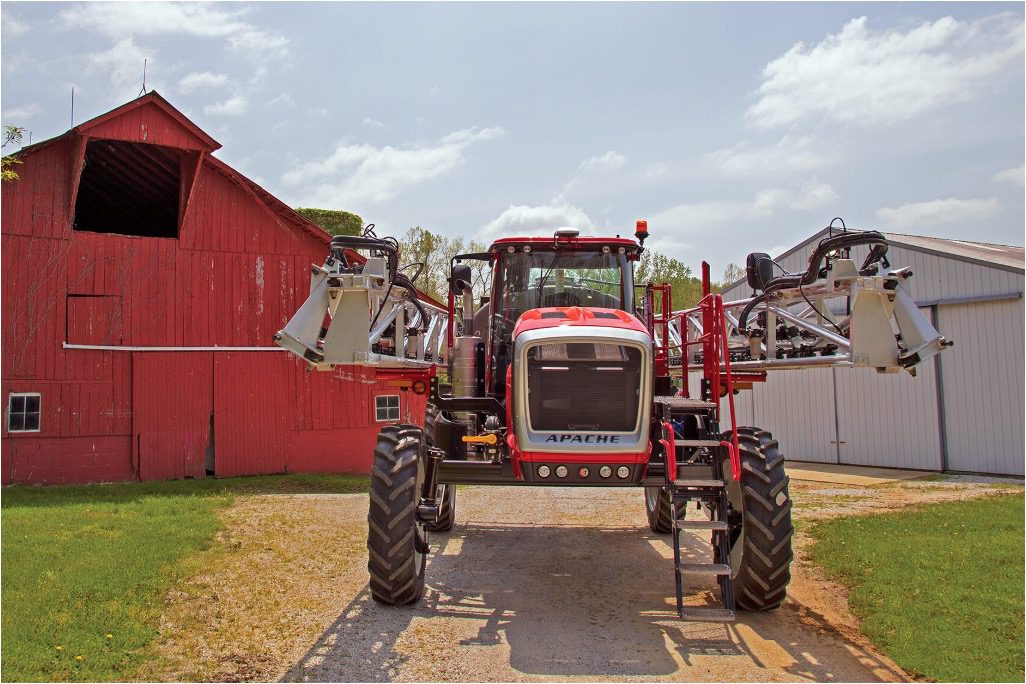 AS1050
1,000 gal
22,200 lbs
225 hp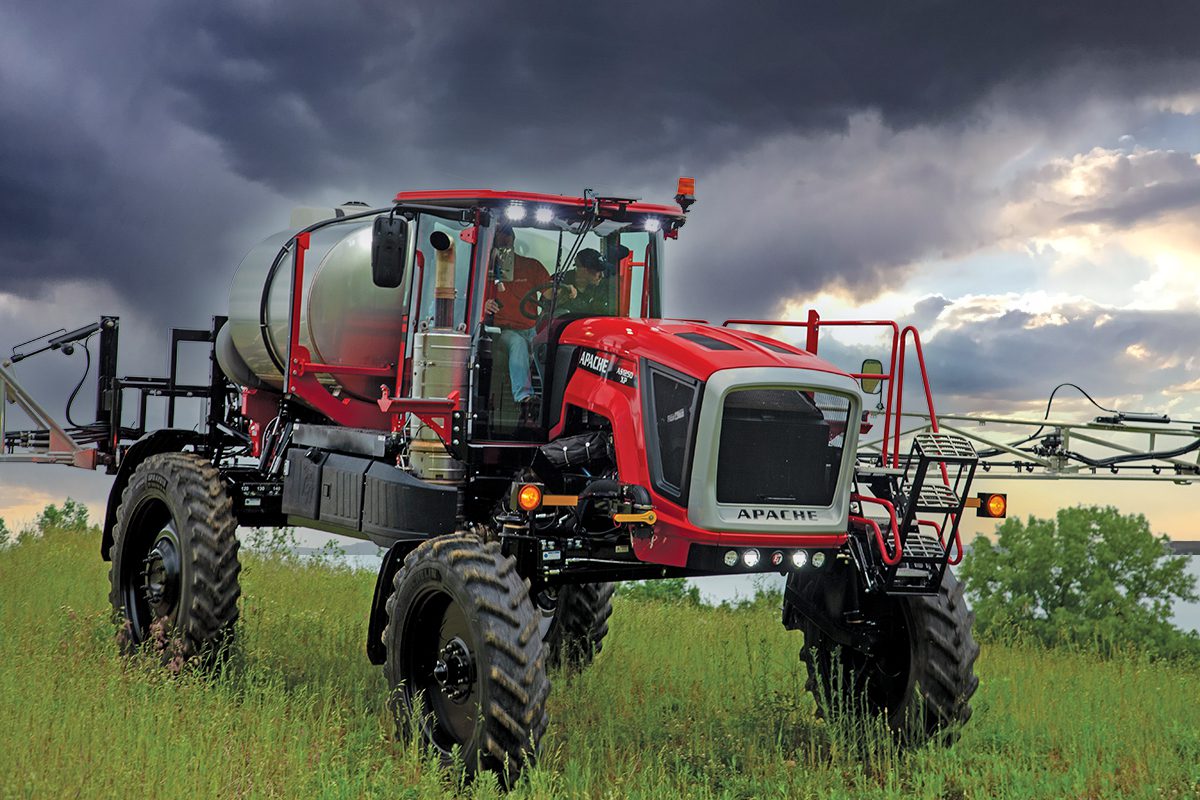 AS1250 & 1250XP
1,200 gal
21,200 lbs
260 hp or 300 hp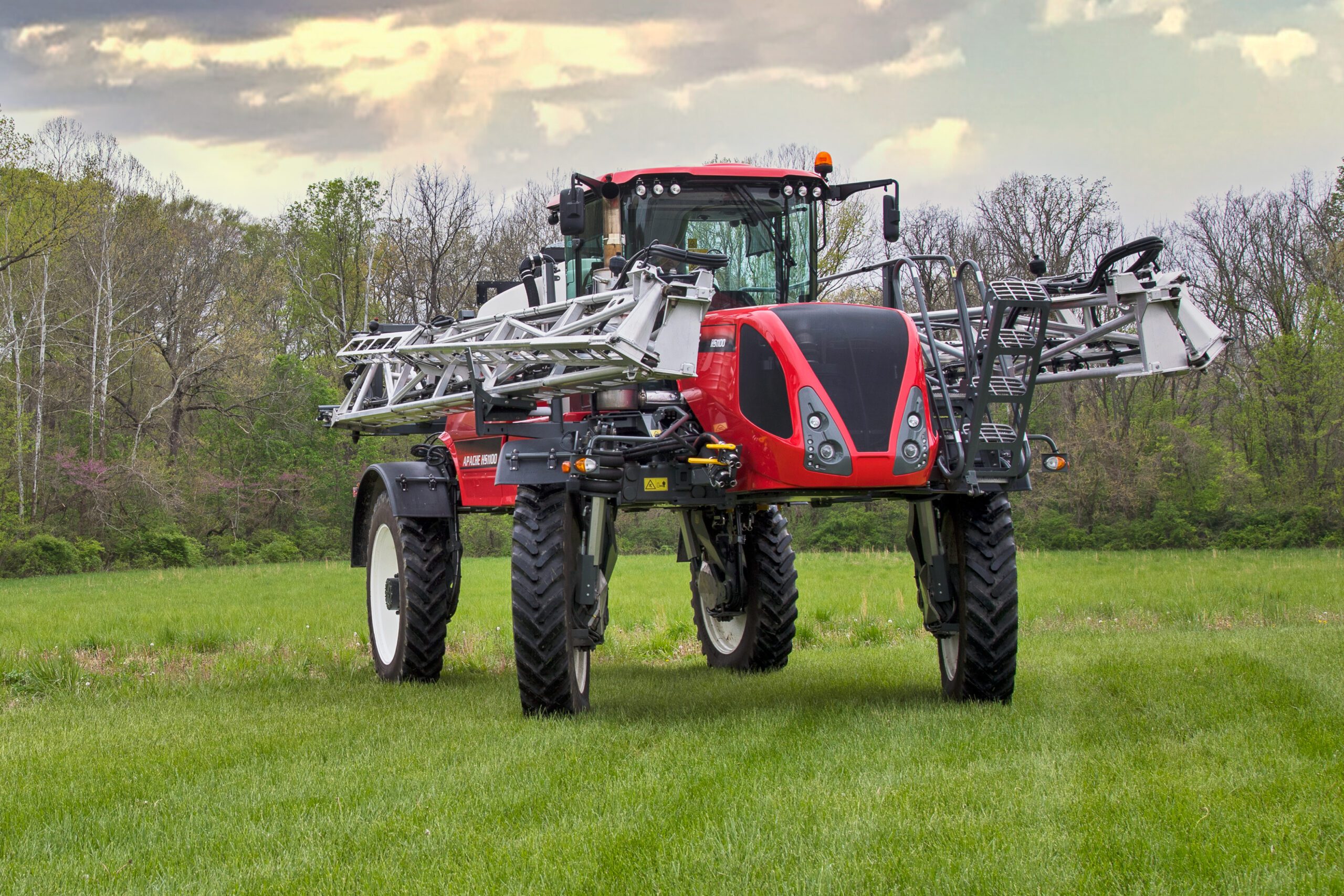 HS1100
1,120 gal
21,200 lbs
300 hp
---
Get More Information
Find out why EquipmentWATCH ranks Apache Sprayers Highest Retained Value in the industry or calculate your total cost of ownership to determine the lifetime value of owning an Apache Sprayer.
---
Here for Farmers
We're here to support your service, parts, and sales needs. Let us know how we can help.
65 Worldwide Dealers
47 US Locations
21 States
1 Trusted Name
---
How Can You Save More?
We'll show you how to reduce input costs, increase crop yields and generate impressive ROl with the 2023 Apache Sprayers.
Just fill up the form to receive:
Free Demo
No-obligation Quote
More Information about New Models
We'll be calling from Indiana where we are proud to manufacture the best self-propelled sprayer in the world.
"*" indicates required fields