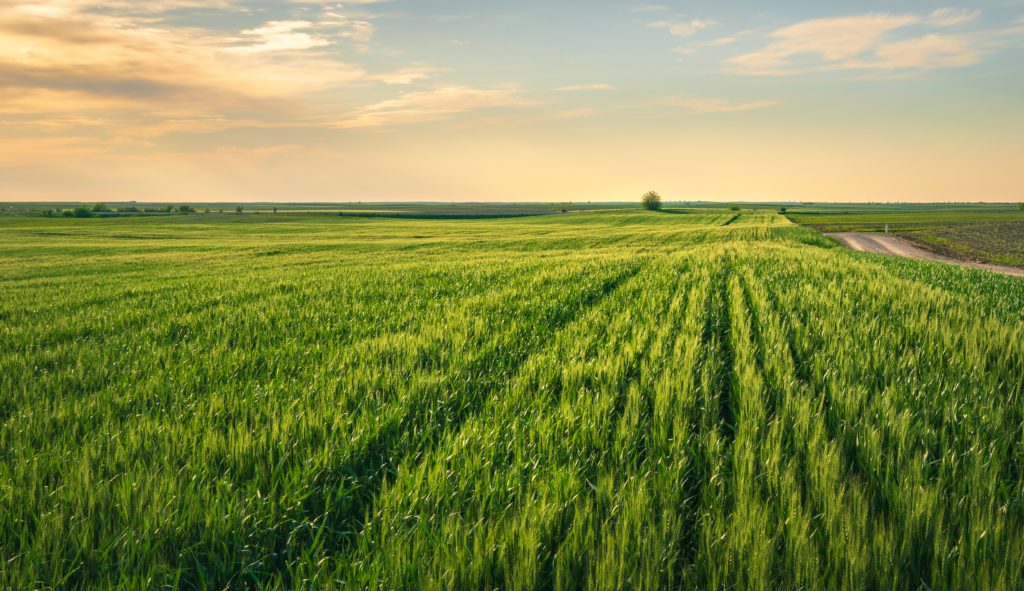 Account for what's worked and buy smart to sustain ag herbicide efficacy.
Every growing season presents its own unique challenges. A weed that hammers a crop one year may not make so much as a minor appearance in the same fields the following year. With such variability in potential weed pressures from year to year, ag herbicide availability may be affected, making it important to know when and what product to buy to be prepared for the next weed outbreak.
In today's tight grain marketplace, efficiency with crop inputs like herbicide applications is a high priority for many row crop and small grain farmers. Any good herbicide strategy elevates preparedness and enables the farmer to act quickly when weed pressures pop up. Mother Nature always plays a large role in what weeds will cause headaches each year, but there are a few ways to be ready by focusing on the variables that you can control.
What has worked in the past?
The process starts before you're even to the point of making a herbicide purchase, and it begins by looking back and relying on production records from previous years. Are there any patterns to when specific weeds were problematic in your fields? Look closely at the previous year's data; in some cases, weed seeds can overwinter and become a problem across more than one growing season, according to Iowa State University Extension Field Agronomist Meaghan Anderson.
"Rather than just falling back on old habits, analyze your [herbicide] program closely to look for improvements for future years," Anderson said in a university report. "Surviving weeds from this year will affect weed pressure in next year's crops. Identifying this season's management successes and failures will make weed management and herbicide purchase decisions easier this winter."
When is the best time to buy herbicide? 
Taking this deeper look at your herbicide program from year to year can help with not only what you buy, but when you buy it. Though it may be old habit to wait until specific weed pressures develop before you purchase the necessary ag herbicide product, University of Illinois Crop Science Specialist and Weed Scientist Aaron Hager encourages farmers to make earlier, more informed purchase decisions based on field-specific production data. Doing so typically offers cost savings over buying product during the growing season, especially if the weed pressure is more geographically widespread.
"Usually, fall purchases offer a bit better price compared to in-season purchase," Hager said.
Environmental conditions can also give you a feel for what specific types of products will perform best. Knowing your soil types, as well as having a basic idea of the range of weather conditions your crop may face next year are helpful in determining which herbicide products should perform best in your fields. In addition to any weed pressures you faced this year, these variables can help nail down things such as herbicide mode of action in what you purchase in planning for next year's crop.
"Weeds that are exposed to the herbicide can survive application for any number of reasons, and determining why is important for avoiding repeat problems. The main factors influencing the activity of preemergence herbicides are soil type and rainfall. Was the application rate appropriate for the soil type, or was rainfall adequate to activate the herbicide and make it available in the weed seed germination zone?" Anderson said. "Postemergence herbicides are influenced by many factors, including weed size, environmental conditions, spray additives and spray coverage. Spraying weeds that exceed the maximum size specified on the herbicide label is probably the number one cause of postemergence herbicide failures. Finally, weeds may survive due to the presence of herbicide resistance within the field. When resistance is just beginning to evolve within a field, escapes are usually found in discrete patches, and it is often possible to find surviving plants immediately adjacent to dead individuals of the same species.
What are other things to consider?
"The final step is to use this information to make decisions for next year. Surviving weeds may warrant a change in product or herbicide site of action, increased herbicide application rates or use of a more innovative approach, like a layered residual program," Anderson added.
As with any crop protection product or mechanism, it's best to scout your fields and take note of specific weed pressures you've faced. The best time to do so is in the middle of the growing season, Anderson said. It's also important to pay close attention to herbicide labels to ensure you're planning for and purchasing products that you can apply during the optimal treatment windows.
Do you have the right equipment to apply ag herbicide when it's needed most? The right sprayer can go a long way to ensuring your herbicide applications are cost-effective and provide the weed control you need. Check out the features on the latest Apache Sprayer models to see which one is right for your operation.