We know how important it is to understand the costs associated with purchasing vital equipment for your farm, so we've created a tool that allows you to easily determine the lifetime value of owning an Apache Sprayer. Our new, mobile-friendly Total Cost of Ownership calculator allows you to enter your unique information and specifications, then gives you a personalized report to better inform you on the savings you can expect when you upgrade to Apache.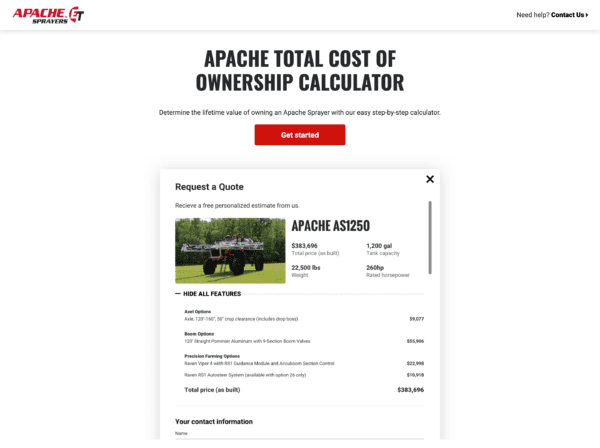 Easily enter your farm's unique details
Our tool allows you to easily input details about your farm, such as crop type, acreage, spray frequency, and more. Giving us this information ensures the quote we provide you is as accurate as possible based on the information provided.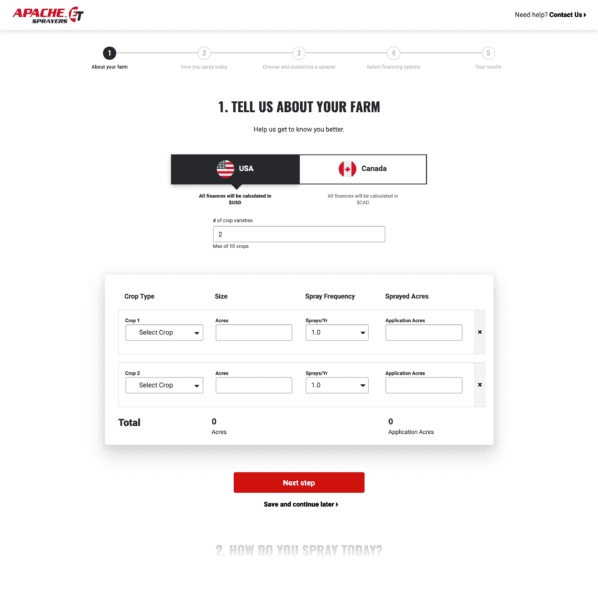 Build your ultimate Apache Sprayer.
Choose the Apache Sprayer Model you like best, then customize your sprayer to the exact specifications needed, like tire options, boom options, precision upgrades, and more. This ensures that your quote is as personalized as possible to best meet your unique spraying needs.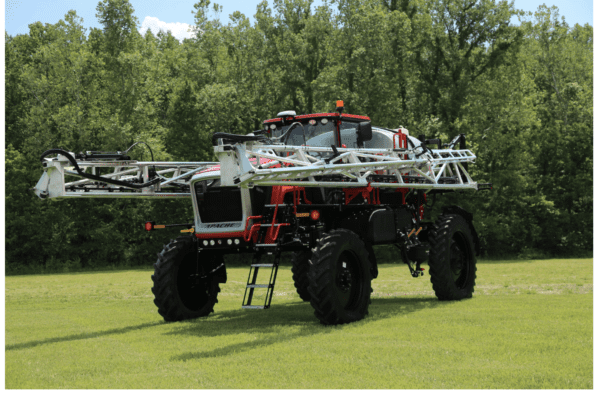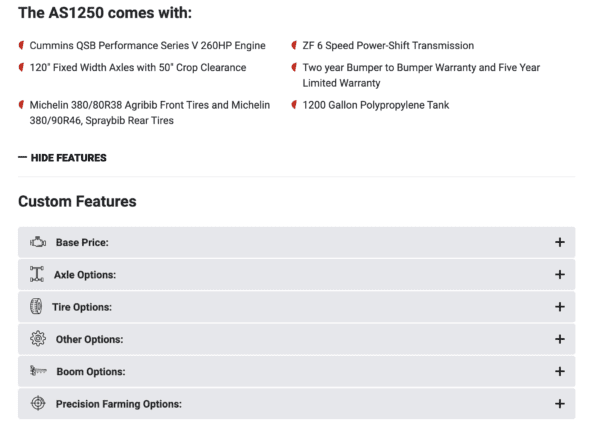 Find out your savings.
Ready to learn how much you can save by switching to Apache? Calculate your total cost of ownership now, and we'll send you a full, personalized report on your savings.