Not all large capacity sprayers are created equal. In fact, when it comes to investing in a farm sprayer there are a lot of bells-and-whistles to consider. Keep reading to find out why Apache Sprayers consistently beat the competition.

Apache Sprayers Weigh Less
Heavier sprayers consume more fuel and can cause soil compaction. Ever wondered what makes them heavier in the first place? Typically, it's due to additional parts and components that you may someday have to replace. More horsepower is required to move the machine and its chemical product load. Lighter sprayers like the Apache get the same job done while using less horsepower and fuel. Plus, they create less soil compaction for increased crop yields.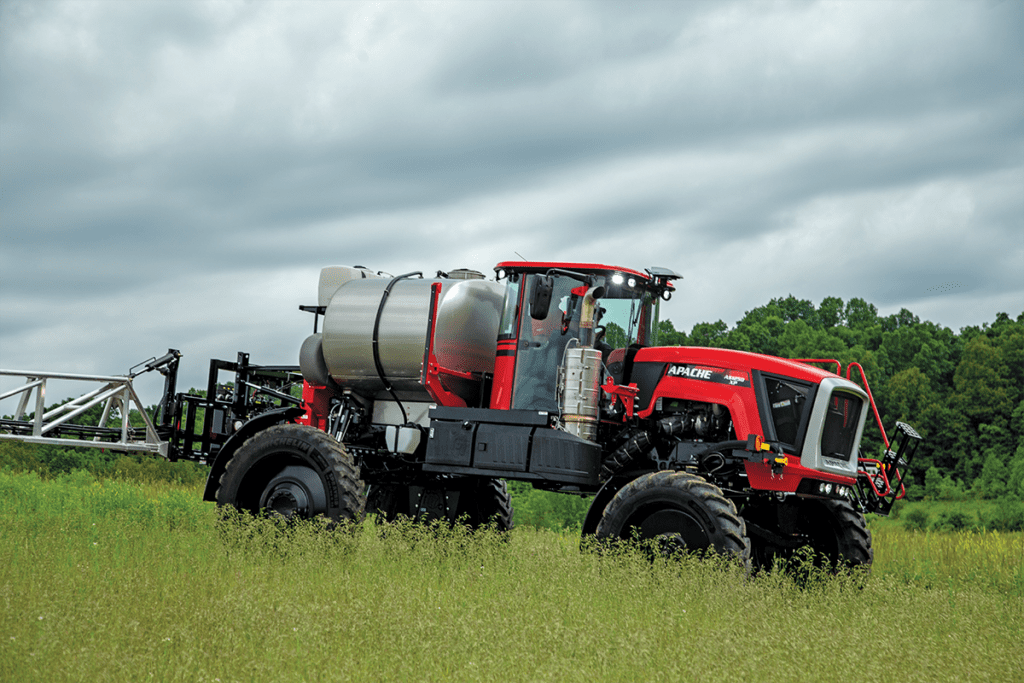 Simplicity, Reliability & Durability are Priceless
That is what you get with the simple mechanical drive and reliable Apache AS 1250 and AS1250XP. Built using common parts that are easily repaired using regular tools puts you in control and means less hassle. Less is truly more when it comes to price, weight, maintenance, and repairs. And don't mistake simplicity for less comfort. The AS1250 and AS1250XP (Extra Power) comes equipped with features like independent air suspension that makes the AS1250 the smoothest ride in the field, and a leather seat for all-day comfort.

With the competition, you might lose a day or two waiting for a repair tech, causing an even bigger dent in your wallet. All Apache Sprayers are built right here in America using common tools and parts. That means when you need help your calls are answered right here in Indiana.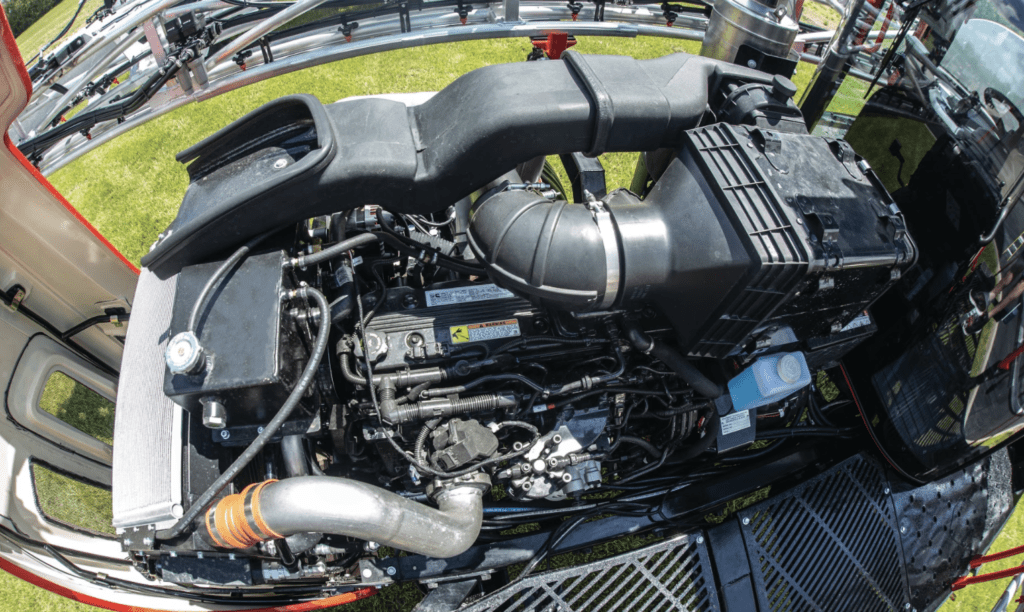 Because Value is Invaluable
Price is always a factor when investing in farm equipment and agricultural sprayers are no exception. After all, farming is a business, and return on investment matters and so does overall value and resale value. Value, Simplicity, and Reliability is what Apache Sprayers is known for and that's why Apache Sprayers ranks #1 for the highest resale value in the industry by EquipmentWatch four times and counting!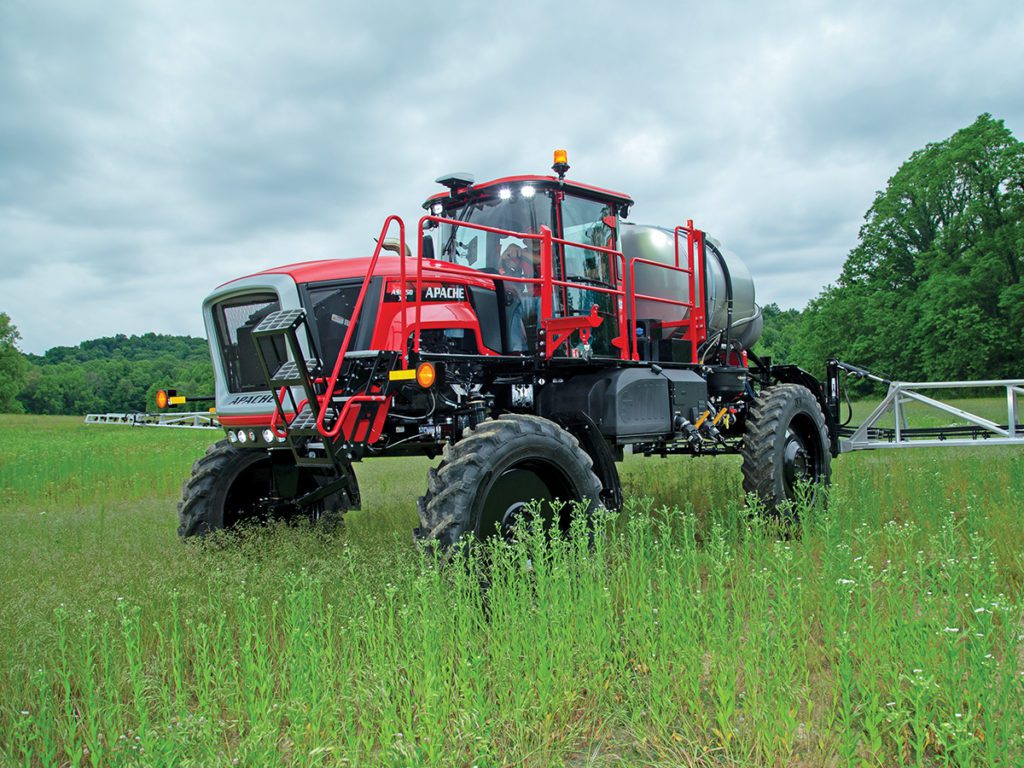 How does the Apache AS1250 stack up against the competition?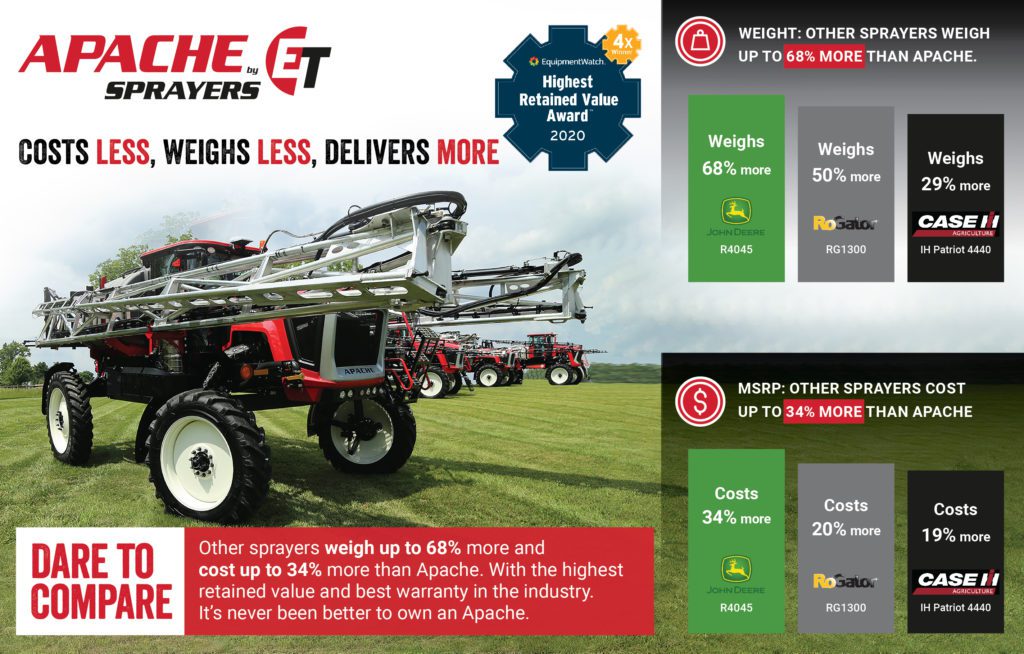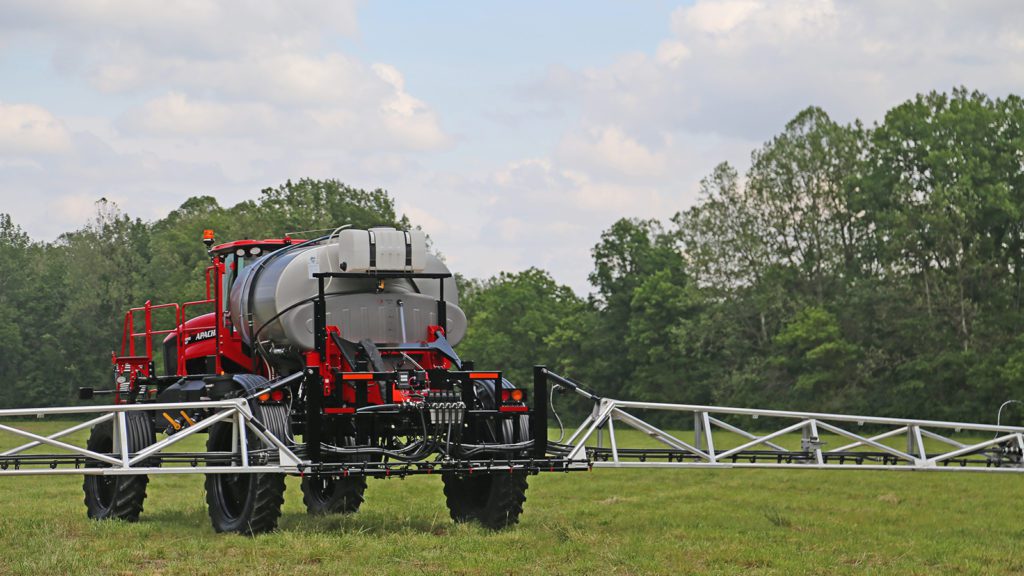 Apache Sprayers
Costs Less,
Weighs Less and
Delivers More.
In fact, other sprayers weigh up to 68% more and cost up to 34% more than Apache. Heavier sprayers consume more fuel and cause more soil compaction. Lighter sprayers like Apache get the same job – while using less horsepower and fuel – plus they create less soil compaction for increased crop yields. With the highest retained value and the best warranty in the industry. It's never been a better time to own an Apache.
Ready to experience the Apache Difference?

Request a free field demo and find out why EquipmentWATCH™ ranks Apache Sprayers Highest Retained Value in the industry, or calculate your total cost of ownership to determine the lifetime value of owning an Apache Sprayer.