The 2022 Apache lineup is here. Farmers already know that each year our sprayers are the most reliable and efficient on the market. This year is no exception, with exciting new models and enhancements. We always strive to create the best value sprayers that work as hard as you do. And rest assured, whichever model you choose, you can't go wrong with Apache.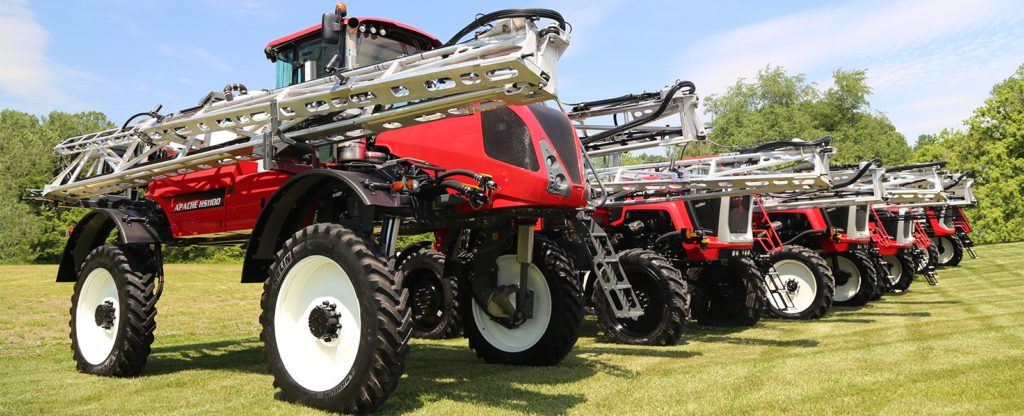 This year we're proud to celebrate 25 years of providing premium performance and unbeatable value to our customers, from our leading 5-year warranty to being the only 4-time winner of the "Highest Retained Value" award by EquipmentWatch™ across all equipment and Ag categories – not just sprayers. Our goal has always been to innovate and provide value year after year.
Don't just take our word for it; Apache customers say it best: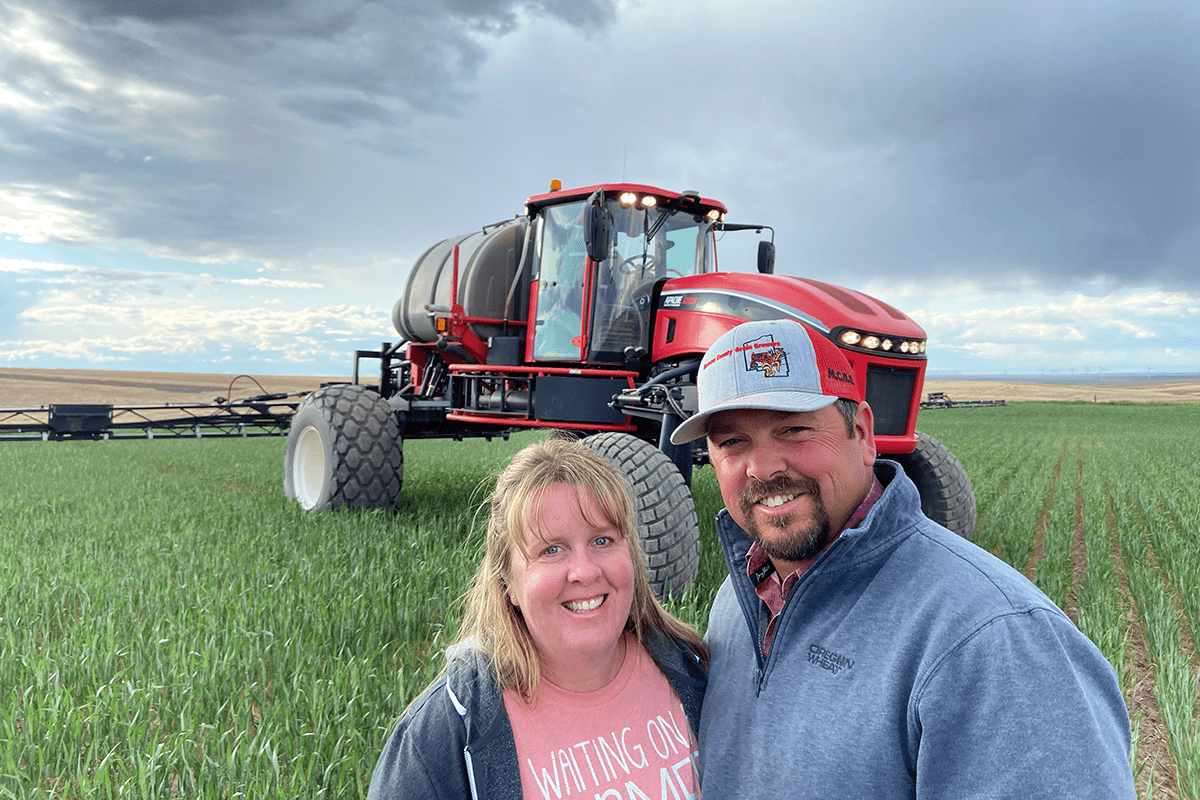 "The Apache is my first self-propelled sprayer, and as a first-generation farmer, it was a big step to upgrade from a pull-behind. Not only has my Apache paid for itself, but the fact that I still own the machine today after 7 years says a lot about the value- It is light and nimble and the structure is sound. It's been a really good machine."

— Eric Orem, 1st Generation Wheat Farmer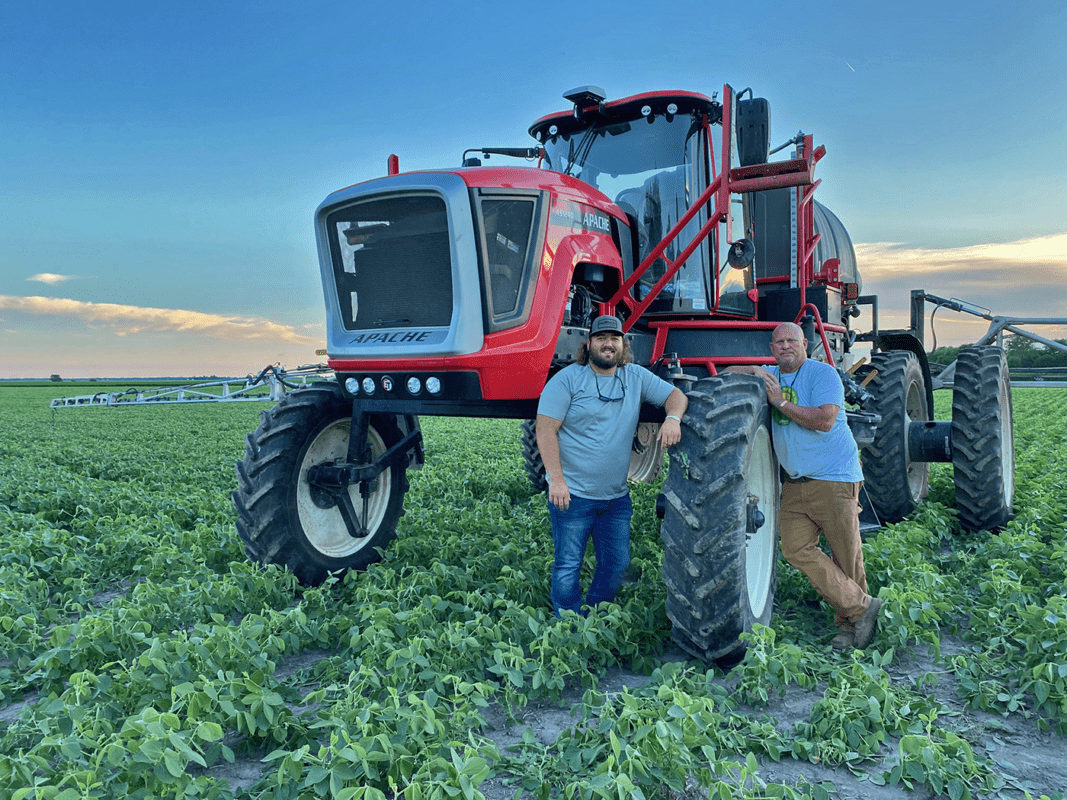 "We are 4th generation farmers out of south-central Illinois, and we farm around 6,000 acres of soybean and corn. Being able to cover a massive amount of acres in a day is so critical. Having a sprayer that is dependable, and has a large capacity, like the one we have with Apache is not just efficient, but necessary if you are going to be a top producer."

— Brad Damery, 4th Generation Farmer
2022 HS1100 HYDROSTATIC SPRAYER
This year, our HS1100 offers an upgrade to the interior for a more modern feel. This high clearance sprayer is equipped with a 60″-70″ crop clearance that adjusts hydraulically on the go with a push of a button and is engineered for those seeking performance, maximum crop clearance, ease of use, and flexibility.

NEW CONSOLE
The modern operator interface is designed with the best ergonomic comfort in mind by utilizing the common joystick, display, digital keypad, and buttons, offering similar style and ease of operation of proven Apache models.
2022 AS SERIES MECHANICAL DRIVE SPRAYERS
Our customers provide valuable feedback every year, and Equipment Technologies (ET) engineers use this information for continued product development. As a result, the new 2022 lineup includes the latest enhancements and Apache Sprayers patented POWER-TO-THE-GROUND™ technology, featured in Apache AS650, AS850, AS1050, and AS1250/XP agriculture sprayers.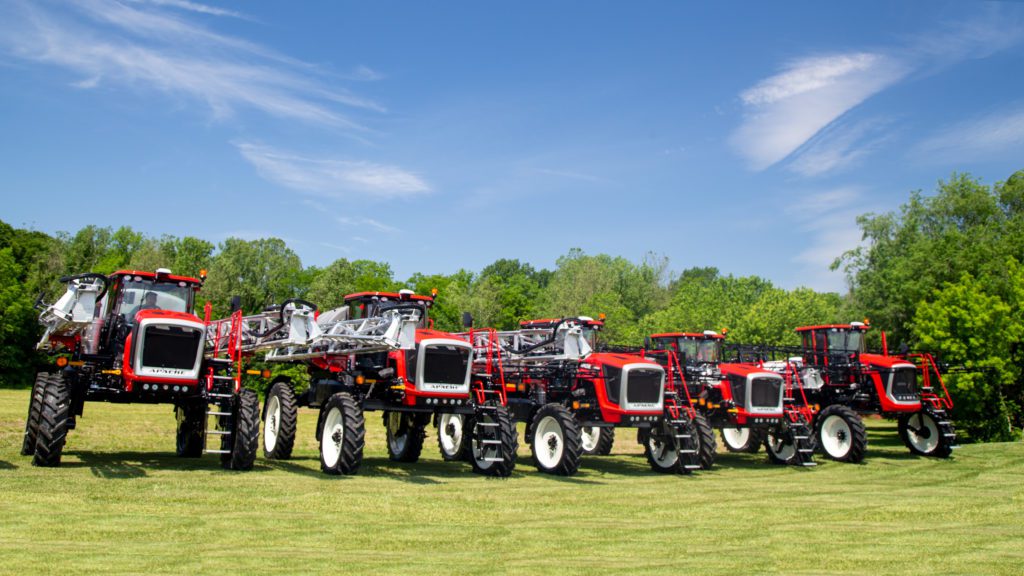 IMPROVED OPERATOR RIDE
Enjoy a more comfortable ride. Our fluid elastic active "Hydrocone" cab isolators from AMC Mecanocaucho improve the ride as much as 50% by better absorbing shock and displacement of the chassis.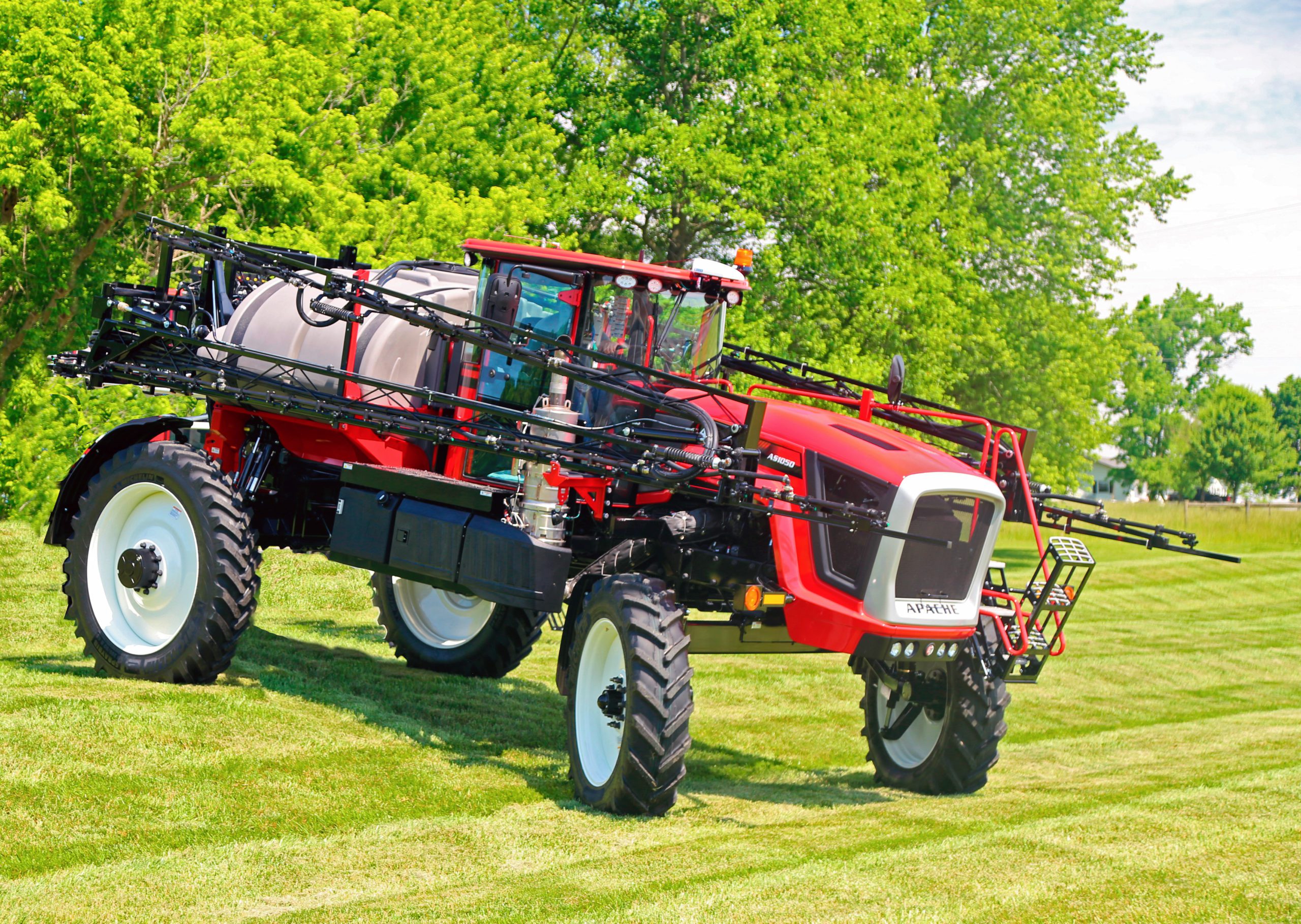 EASE OF STEERING
Our new variable displacement load-sense piston pump provides the right amount of hydraulic flow at all speeds while reducing steering effort by as much as 20% for ease of steering at headlands, hills, and tight corners.
BOOM RECIRCULATION
Helps in priming the boom before spraying, ensuring a precise and uniform spray pattern. It also reduces and/or eliminates product settling in boom pipes, enables accessible and complete cleanout of the booms, detects spray mode vs. recirculation mode automatically, and works with different precision options such as individual nozzle control, section control, etc. with built-in low-flow alert.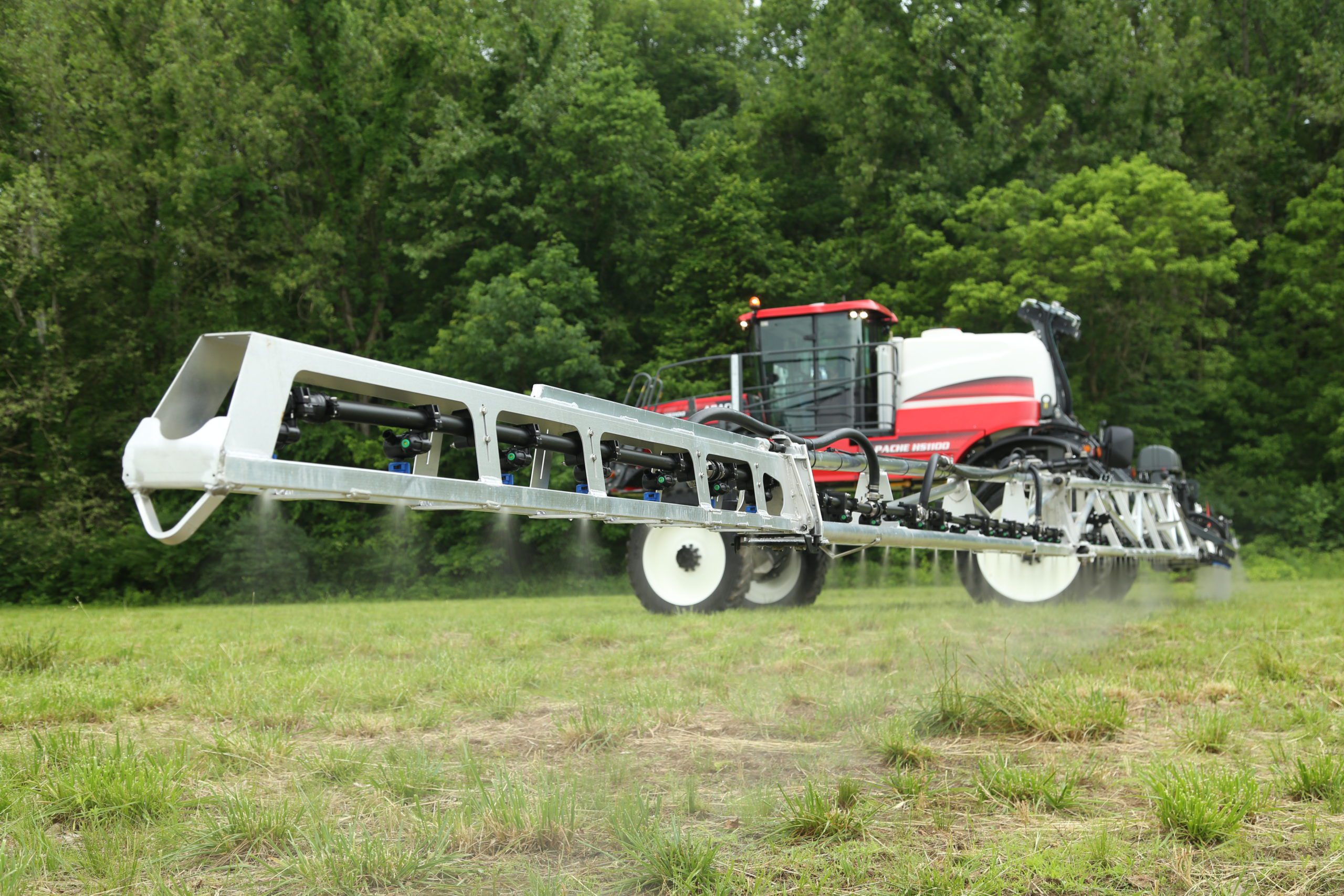 Experience what is new for Apache Model Year 2022! Find an authorized Apache dealer near you or contact us to learn about Apache Sprayers Ownership.
Show Me How to Buy Now and Save More
FIND AN APACHE DEALER
Apache Sprayers is proud to offer an extensive network of dealerships in North America, Australia, Ukraine, and Russia. As a company, we take great pride in equipping all of our dealers with the products, tools, and services needed to deliver knowledgeable, passionate support to Apache owners. You won't find another sprayer manufacturer that stands behind its products like we do.
MAXIMIZE PRODUCTIVITY AND INCREASE PROFITABILITY
WITH APACHE SPRAYERS.