MOORESVILLE, Indiana, July 24, 2020 —

Simplicity, agility, and speed to market is the business model behind the new 2021 Apache lineup. And power, performance, and value–is what farmers can expect from our new sprayers year after year. Already the most efficient and reliable self-propelled sprayer on the market, 2021 Apache Sprayer models include a new design, precision ag, and the new HS1100 Series. And no matter which model you choose, you can be assured that you will get the best performance and value when you run with Apache.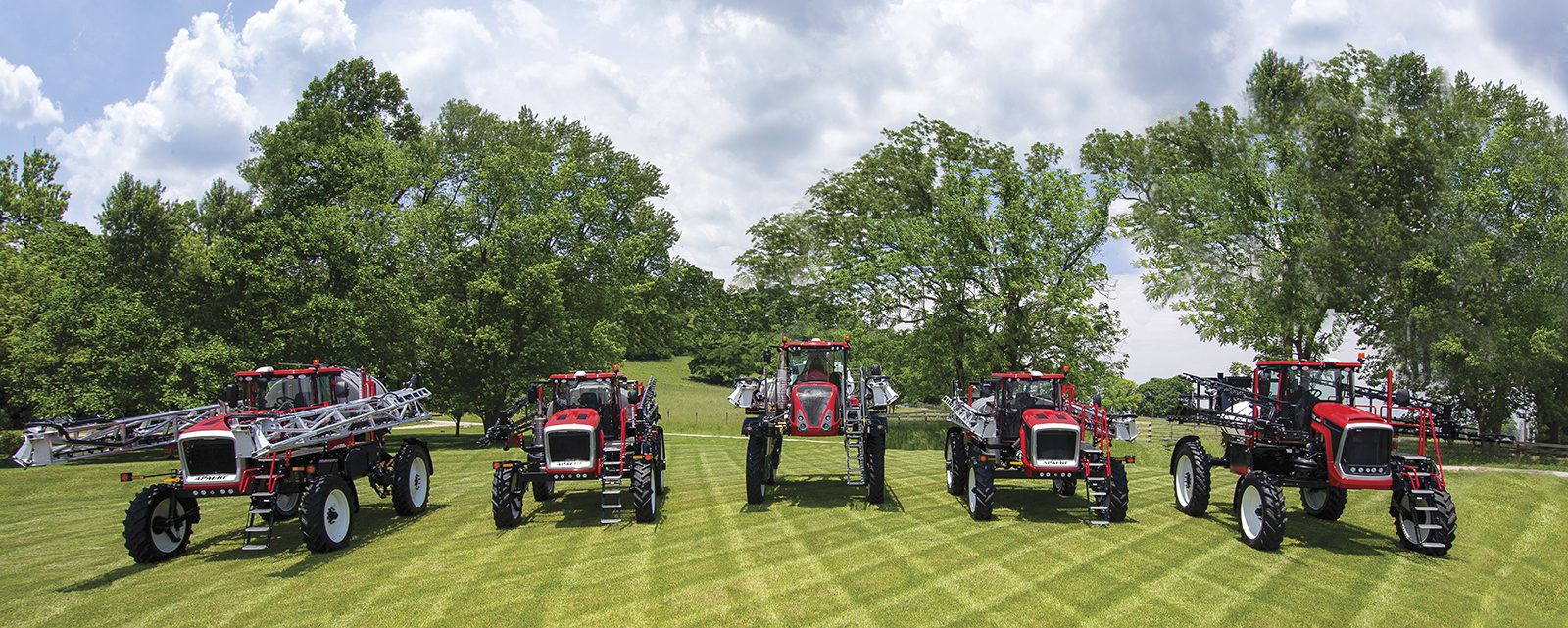 2021 APACHE SPRAYERS INCLUDES NEW DESIGN, PRECISION AG AND HS1100 SERIES
We have been putting our customers first since 1997. From our industry-best, 5-year warranty, to being the only 4-time winner of the "Highest Retained Value" award by EquipmentWatch. We are constantly striving to make the customer experience even better and this year we are proud to introduce the new HS Series Hydrostatic Sprayer to our line-up.
Apache HS1100 Series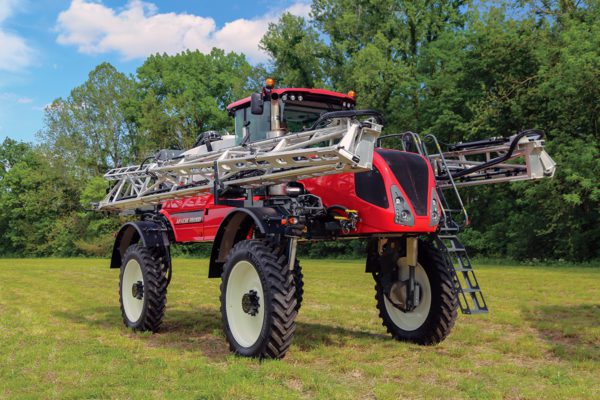 The HS1100 has a 1,120 gal. tank capacity and is powered by a 300 hp Cummins Tier 4 Final engine. Boom options include Pommier 100', 120' or 132' aluminum.
"We are famous for a mechanical drive sprayer, but we recognized there are some attributes and value to using hydrostatic driven sprayers," Matt Hays said in a recent article. "We think these sprayers can be sold in a way that is very complementary to our existing product line." 
2021 Apache Sprayers
Equipment Technologies (ET) engineers regularly get feedback from farmers and operators and incorporate ongoing updates into every new model year. As a result, the new 2021 lineup features new designs, state-of-the-art operator conveniences, precision Ag technology, and Cummins Performance Series engine technology featured in Apache AS850, AS1050, and AS1250/XP agriculture sprayers.
With the new Performance Series engines, Apache AS Series sprayers receive a performance boost of up to 15% due to the increased power and torque available throughout the engine speed range. They are also more productive on the farm, saving farmers 8% in fuel with an overall combined fuel and Diesel Exhaust Fluid (DEF) saving of 3%.
The all-new premium cab in the AS650 raises the bar for entry level self-propelled sprayers. The new Premium Cab upgrade, exclusively for the AS650, includes heated and cool option for the leather seat, high output lighting, power mirrors, XM radio, and premium trim package inside the cab.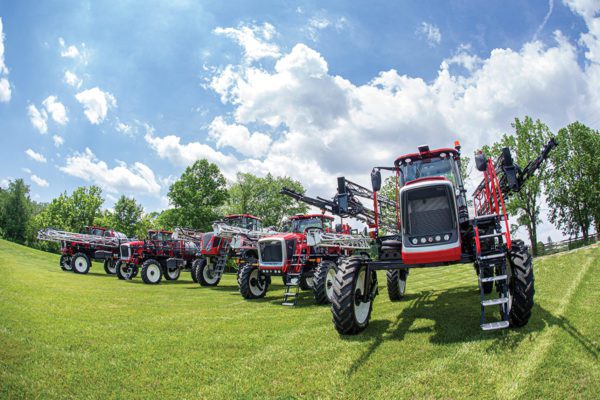 FRONT ENTRY TO CAB
New front entry, same legendary Apache view. Our engineering team preserved the visibility of the front axle, angling the grates, and performed test after test to ensure the view was not compromised.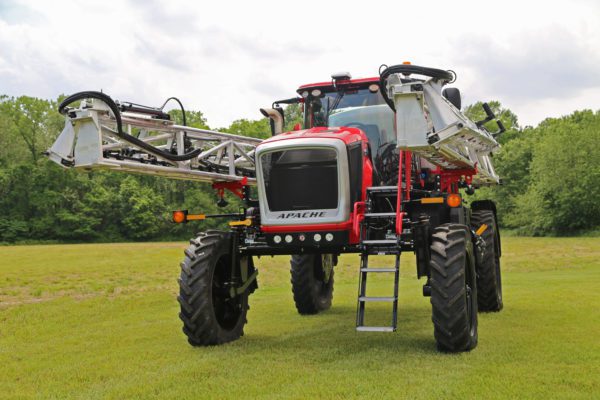 OPERATOR CONVENIENCE
To improve productivity and convenience, operators can now perform rinse, agitate, and other fill-station functions right from the cab (with the 3″ fill option). And we've also simplified our fuel and hydraulic tanks for ease of fill.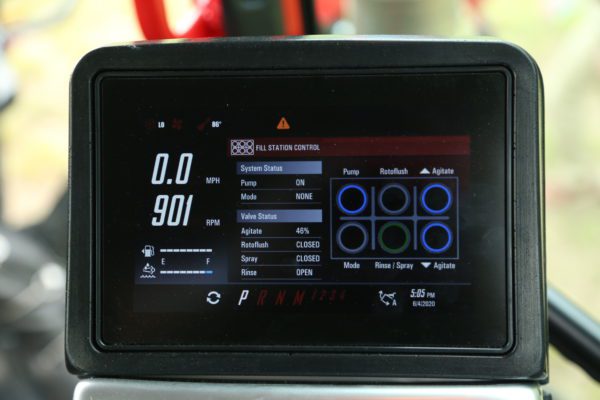 FRONT AXLE
More durable than ever. All AS Series Sprayers feature an improved front axle. This enhancement provides uniform steering and better suspension with new struts boasting 8x better performance.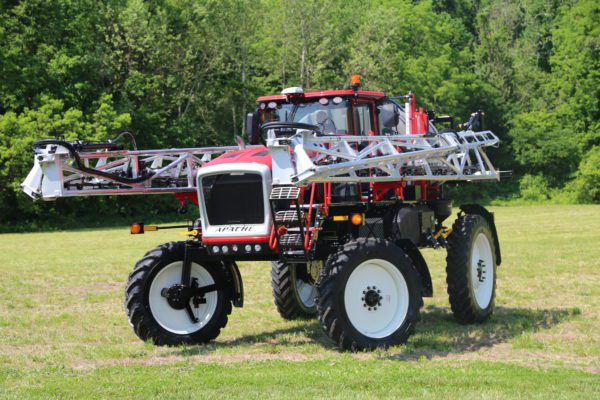 IR LED BACKUP CAMERA
The Voyager VCMS20B high-resolution color IR LED camera boasts a 145 degree wide viewing angle that provides coverage and an improved depth of field.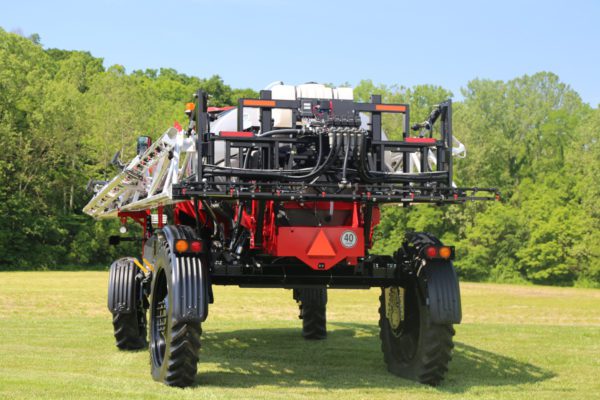 2021 Apache Sprayers will help farmers improve spraying efficiency and productivity by taking full advantage of every minute they have in the field. And we still offer the best value in the sprayer business.

MATT HAYS, CEO OF EQUIPMENT TECHNOLOGIES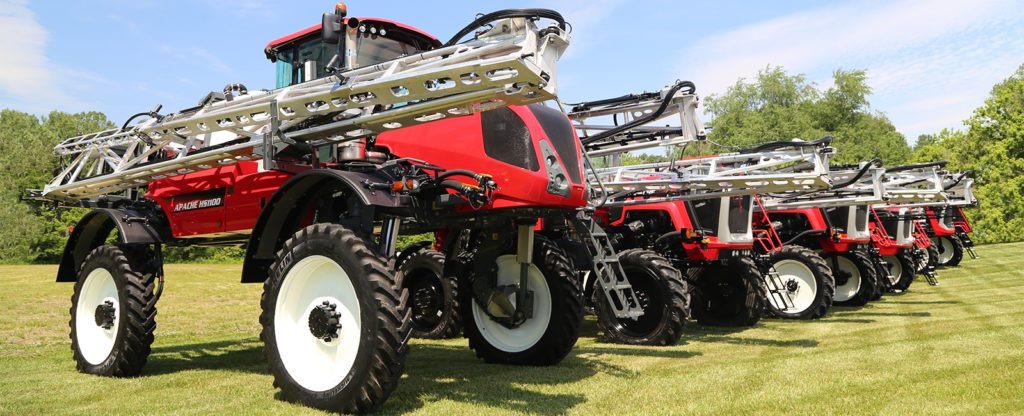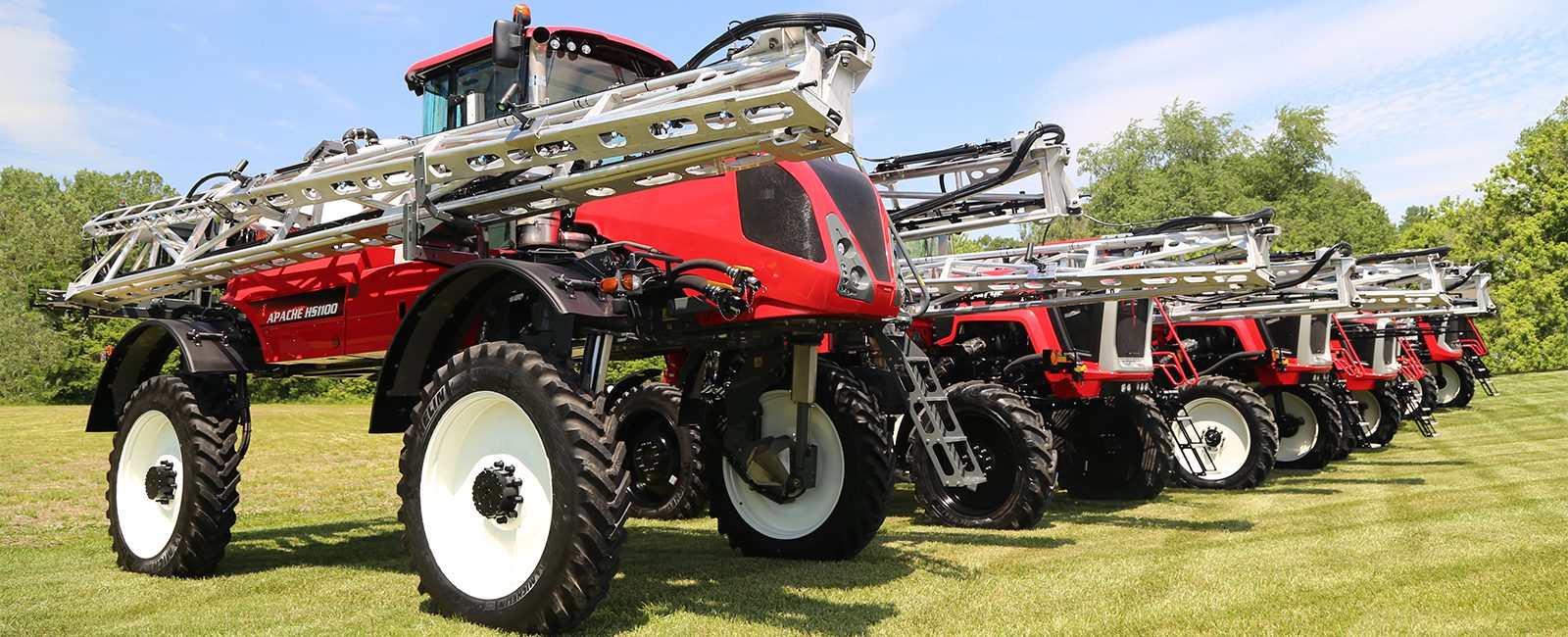 Apache Sprayers are built on the principle of optimizing efficiency in the field. If you consider yourself a business-minded farmer and you're serious about being cost-effective in your spraying operations, you're ready for an Apache.