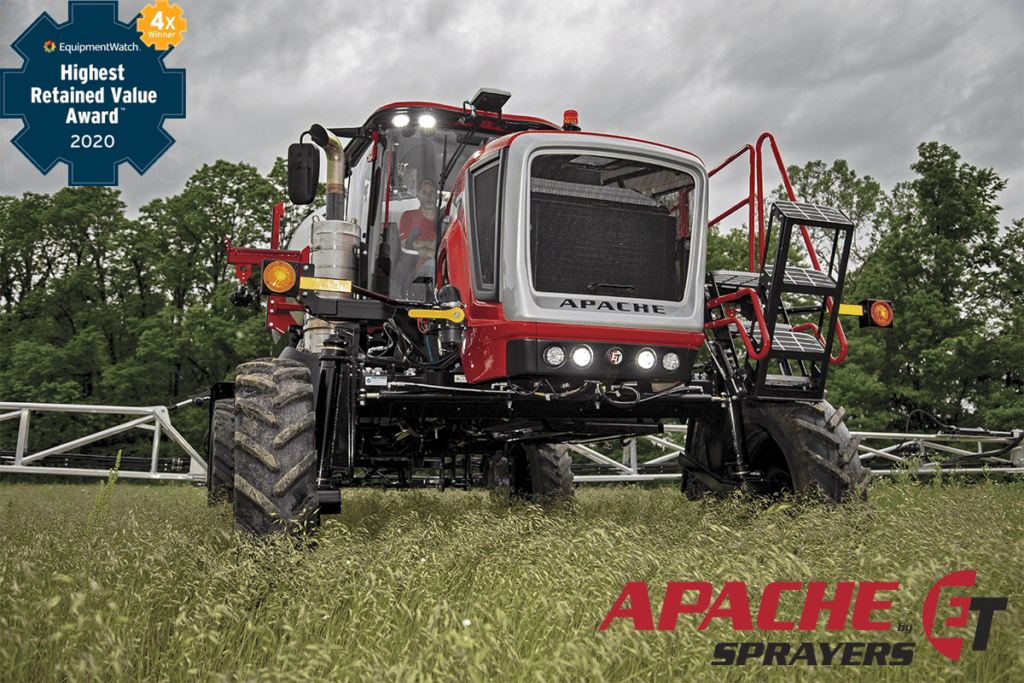 Looking for more power? Take advantage of our limited time offer. Get a FREE upgrade to XP–a $9,000 value when you purchase the AS1250.
Experience more torque than ever before.
Featuring our 300 horsepower Cummins Tier V engine and a 1200 gallon spray tank available now in stainless steel, the AS1250XP provides the ultimate power and maximum spray capacity without the heavy weight.
Interested? Simply fill out the form and we'll contact you for a quote.
AS1250XP Specs
Horsepower: Cummins Performance Series V, 300 hp (rated)
Tank Capacity: 1,200 gal
Crop Clearance: 50″
Weight: 22,500 lbs
Boom: 90′, 60/90′, 100′ steel or Pommier 100′, 120′, or 132′ aluminum
Limited Time Offer
Simply fill out this form for your free no-obligation quote. We are here to help.
*Subject to terms and conditions
TERMS AND CONDITIONS
Offer applies only to the 1250 Apache model.
Available only at participating authorized Apache Sprayers dealers and is subject to credit approval.
Specific sprayers are subject to availability and may have to be ordered.
See your authorized Apache Sprayers dealer for complete details on this and other finance offers.