Mooresville, Indiana – November 12, 2023
The 96th National FFA Convention, held from November 1 – 4 at the iconic Lucas Oil Stadium in Indianapolis, Indiana, was a monumental gathering, attracting a record-breaking attendance of 72,954 FFA members, advisors, and guests.
As part of the convention activities, FFA chapters from across the nation had the opportunity to participate in educational tours and events. Apache Sprayers had the privilege of hosting FFA Chapters for factory tours at ET Sprayers headquarters in Mooresville, Indiana. FFA students gained firsthand insight into the manufacturing processes that drive the success of this cutting-edge agricultural equipment. In addition, the tours provided an invaluable educational experience, offering students a glimpse into the diverse careers associated with Apache Sprayers' production.
Apache Sprayers Hosts Tours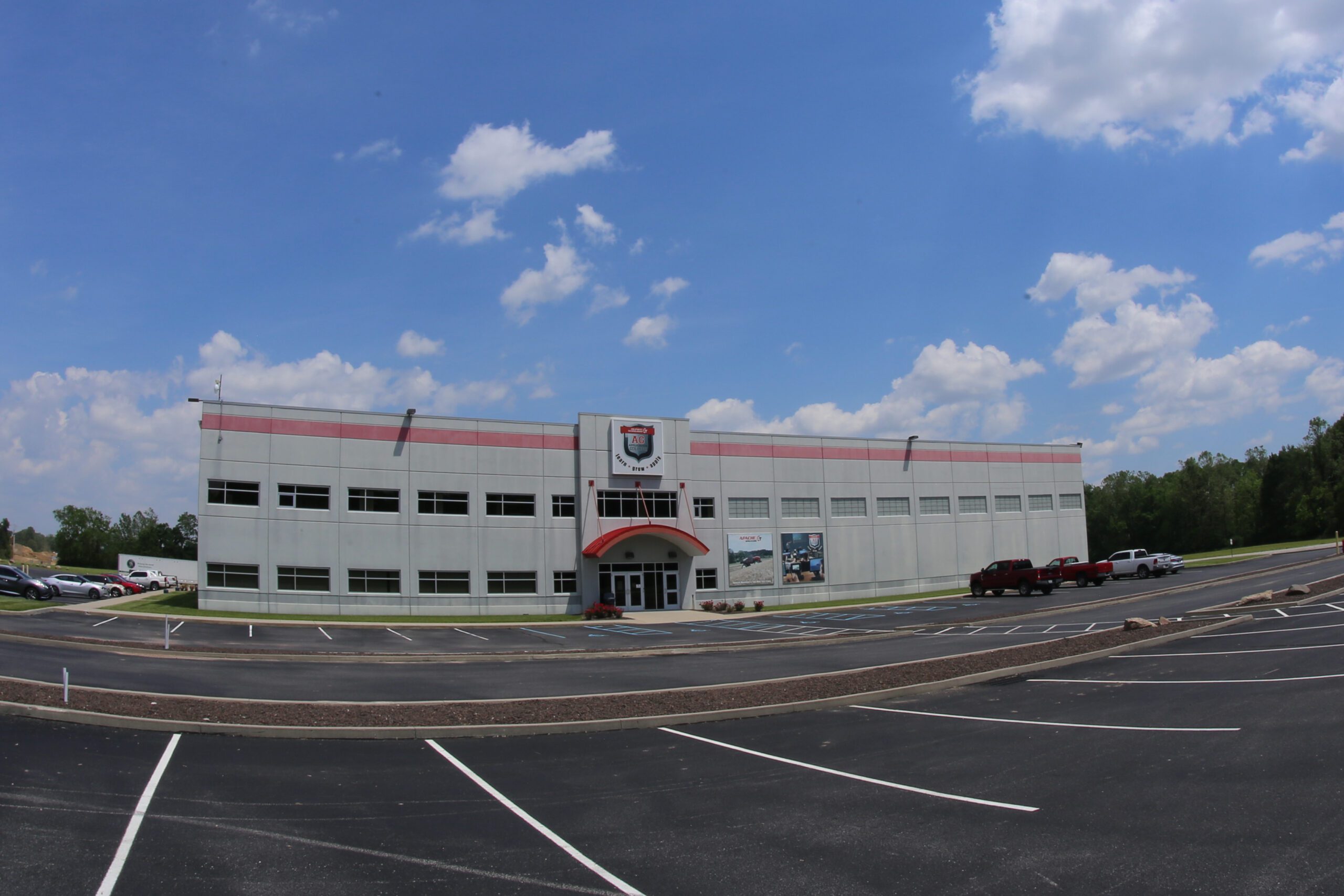 FFA chapters nationwide toured the Apache Sprayers facility, solidifying their connection with the agricultural industry and fostering a deeper understanding of the technological advancements driving modern farming practices.
Idaho Marsing FFA
Iowa Western Christian FFA
Illinois Greenville FFA
Missouri Central 1 FFA
Missouri Dadeville FFA
Missouri Northwest FFA
Missouri Otterville FFA
Missouri Southwest FFA
Tennessee Richland FFA
FFA Chapters at Apache Sprayers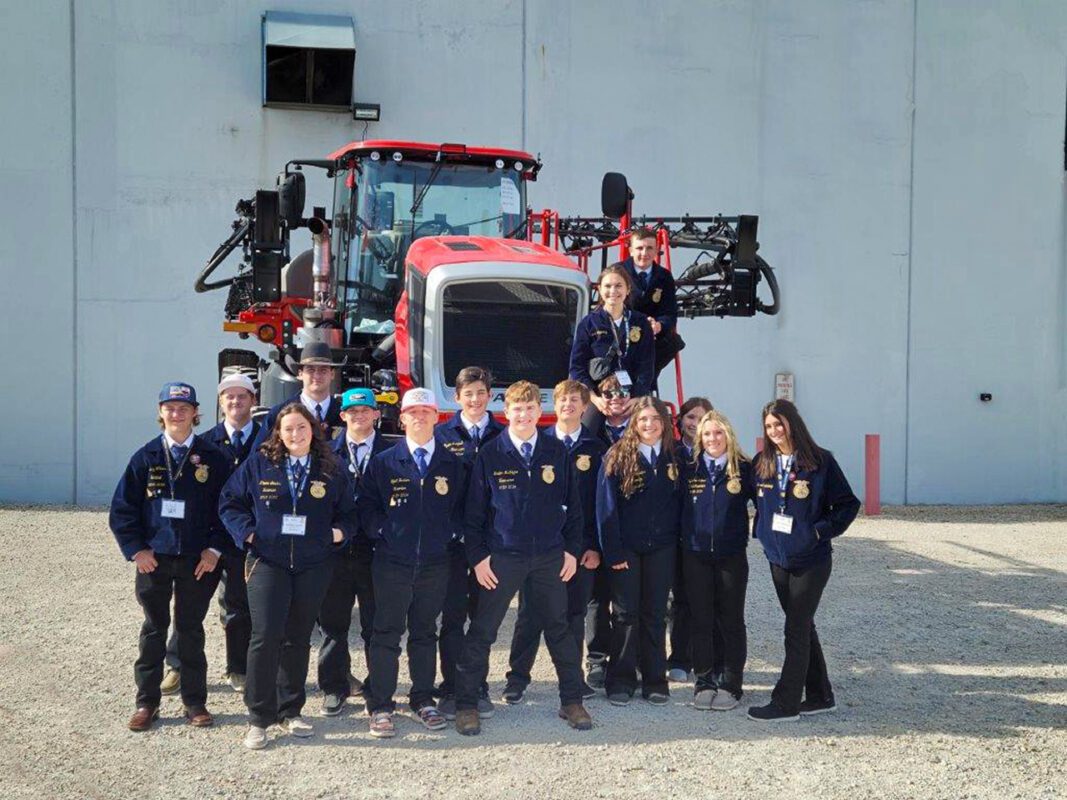 Logan Dau, Gabe Moermond, Austin Negus, Brett Evans, BreLee Rasmussen, Bensen Rohwer, Dante Johnson, Dain Moermond, Leo Sells, Hudson Oolman, Eliot Boardman.
The visit offered FFA students a comprehensive understanding of the various career paths within agricultural machinery manufacturing, from engineering and design to production and quality control. The hands-on experience allowed them to witness the collaboration and dedication required to ensure the success of modern agricultural practices.

The 96th National FFA Convention succeeded in fostering a deeper connection between the next generation of agricultural leaders and the cutting-edge technology that drives the field forward. As the convention concluded, the impact of experiences like the Apache Sprayers factory tour resonated with the FFA members, reinforcing their commitment to the future of agriculture and its ever-evolving landscape.
---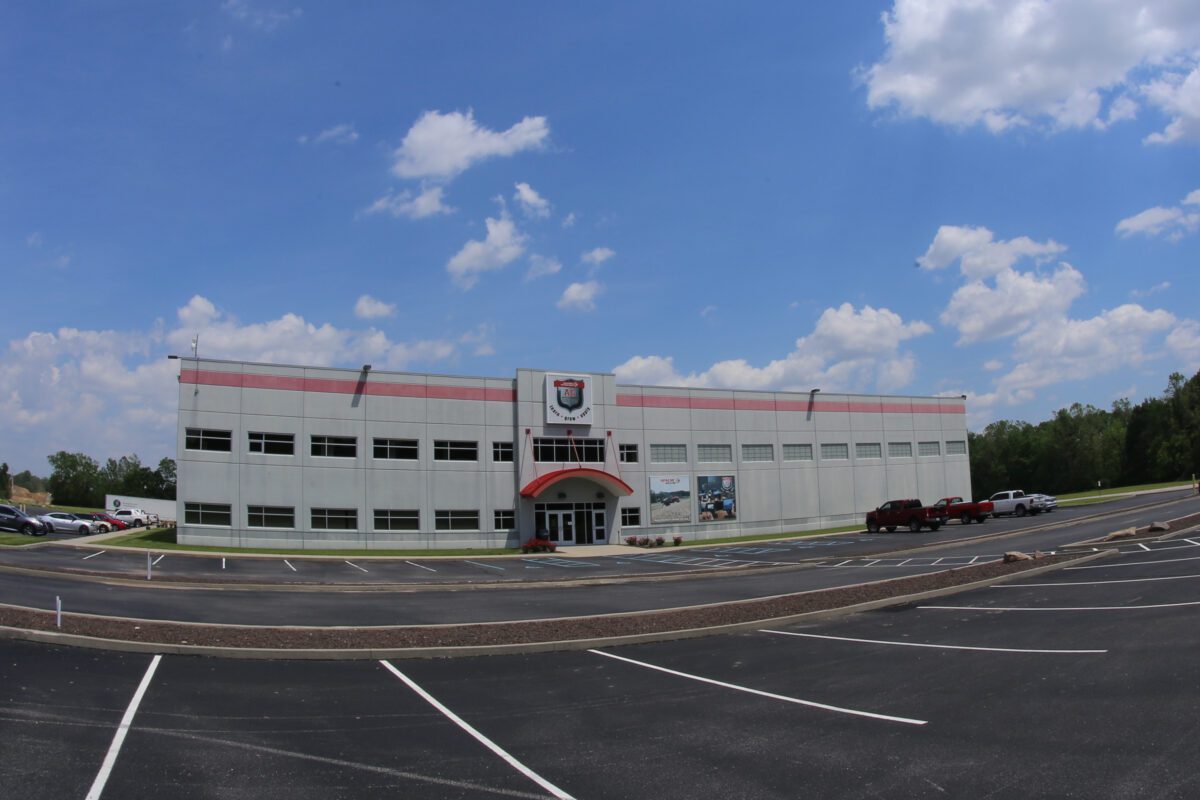 "Apache Sprayers is committed to fostering education and awareness about advancements in agriculture. We were thrilled to host these talented FFA chapters at our facility. We aim to empower the future leaders of the agricultural industry, ensuring they are well-equipped to meet the evolving challenges of modern farming."

Mike Flatt, Equipment Technologies

---
About APACHE SPRAYERS
Apache Sprayers' parent company, Equipment Technologies, was founded in 1997 with one goal: to build the best and most reliable agricultural sprayers. While other Ag equipment manufacturers attempt to produce everything from combines to sprayers to lawnmowers, we have stayed true to our vision since the beginning. We focus all of our resources on creating the best agricultural sprayers in the industry, and then we put all our cards on the table with the industry's best 5-year powertrain warranty.
Today, we are the world's largest manufacturer of mechanical drive sprayers and operate out of a 168,000-square-foot headquarters in Mooresville, Indiana. We distribute through a direct sales force of in-house dealerships and independent dealers in North America, Australia, and Ukraine.